DWI Charges in Bergen County, NJ
Being charged with a DUI can lead to serious consequences. Don't delay in consulting a skilled Hackensack DWI lawyer about the best defense for your case.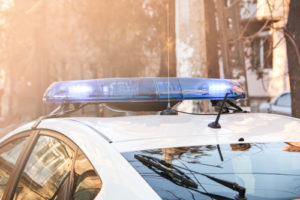 Drunk driving is one of the most aggressively prosecuted crimes in New Jersey. The repercussions of a DUI escalate if you have already been convicted in the past. Penalties for a first-time DWI offense can include up to 30 days in jail and the installation of an ignition interlock device in your car, before which your driver's license will be suspended. A driver with multiple DWI convictions faces as many as six months in jail and loss of their driver's license for up to 8 years. Clearly, this is a serious charge that requires equally serious and aggressive legal representation.
When you need a lawyer who can aggressively defend you against a DWI charge in New Jersey, look no further than the Tormey Law Firm in Hackensack, NJ. With extensive experience defending clients charged with driving while intoxicated, firm founder Travis Tormey and his team have a significant grasp on the nuances of New Jersey DWI law, as well as the circumstances involved in many DWI arrests that infringe on drivers' rights. You can count on top representation from an attorney who is also a certified operator of the Alcotest 7110 Breathalyzer Device, the machine that produces the blood alcohol content readings that are used in the majority of New Jersey DWI cases. Having been trained on this machine and studied mandatory police protocol before, during, and after a DWI arrest, we have achieved numerous successes on behalf of clients by identifying errors in police procedure, improper operation of the Alcotest, and other violations of our clients' rights.
A superior attorney's highest priority when confronting a DWI charge is to attack the State's case and to secure the best possible outcome in court. As such, we will investigate all aspects of your case with the intention of either having your charges dismissed altogether. While other defense lawyers are quick to accept whatever comes with drunk driving charges and move on to the next case, our attorneys are capable and determined to take your case to trial if it is in your best interest. We keep you informed at every step of the legal process and encourage you to play a role in the decisions that are made as we work together toward achieving a successful resolution. To speak with a DUI defense attorney who can help with your case, call our law office at 201-330-4979 now. We offer free consultations and are also pleased to meet with you at our local Hackensack office.
Understanding New Jersey DWI Law: An Overview
New Jersey charges people with driving under the influence of alcohol and drugs under the same statute, N.J.S.A. 39:4-50. This law applies to drunk driving and driving while impaired by controlled dangerous substances. Any charge under this section is a motor vehicle offense. If convicted, the DWI appears on your driving record with the New Jersey Motor Vehicle Commission and it never goes away. Since a DUI is not a criminal offense by law in NJ, it does not result in a criminal record if you are ultimately found guilty. Nevertheless, many of the consequences of a DUI rival those of a criminal conviction in Municipal Court. Some DWI charges actually carry mandatory jail time if you have been convicted before in this state or elsewhere.
Types of Driving under the Influence Offenses in NJ 
Our drunk driving defense lawyers handle a myriad of DWI charges, including:
What is the Level of Intoxication for a DWI in New Jersey?
Legally intoxicated for the purposes of N.J.S.A. 39:4-50 charges in New Jersey is 0.08% blood alcohol concentration. In a driving while intoxicated (DWI) case, the level of intoxication is typically established with breathalyzer tests results, coupled with other evidence such as field sobriety tests, video from the traffic stop, and the officer's observations.
Driving under the Influence of Other Substances
If the state cannot prove that you are intoxicated, they may suspect you of driving impaired by another substance. A drug recognition expert examination and report may then be called upon to try to support a conviction for drug DUI.
Refusing a Breathalyzer Test can lead to Charges and Similar Penalties
Keep in mind that by operating a motor vehicle on any roadway in the state of New Jersey, you are implicitly consenting to taking a breath test. This means that your refusal to provide a breath sample can land you in virtually the same position as being charged with a DUI. Basically, the penalties you face for DWI refusal are equally as severe as those for a first, second, or third drunk driving conviction. It can be even more difficult to fight these charges as well, as the breath test results actually provide you with ways to fight the case in some situations.
Consequences of DUI get Worse if You have been Convicted in the Past
A first time DWI charge is punished less harshly than a second, third, or subsequent offense. In fact, New Jersey implemented DWI reforms recently that it made it possible for you to avoid a license suspension altogether for a 1st DUI offense, by immediately installing an ignition interlock device in your vehicle. The second driving under the influence conviction you get provides no such option. The license suspension is mandatory for at least one year and possibly two. A third DUI charge for which you are convicted skyrockets the license suspension to an eight-year stretch and other penalties worsen as well. Fines for DWI convictions also heighten with any amount of previous offenses.
There are some penalties that remain relatively consistent for any DWI charge. For instance, a first or second offense will require mandatory surcharge payments to the Division of Motor Vehicles, particularly $1,000 per year for the next three years. This is issued in addition to other fines and monetary penalties, plus the cost of an ignition interlock device being installed in your car, license restoration fees, IDRC payments, fees to the Drunk Driving and Safe Neighborhoods funds, and more. Add to that increases on your insurance premiums and you can see how a DUI can end up costing you much more than you realize.
New Jersey DWI Case Issues and Defenses 
To best handle a DUI charge, you want someone who has been certified in the operation and maintenance of the Drager Alcotest 7110, the breath testing machine currently used by New Jersey law enforcement officers to gauge the blood alcohol content (BAC) of drivers. You lawyer can utilize this knowledge during a thorough investigation of your case to determine whether there were any issues with the breath testing device itself or errors in how it was used during an arrest. This is absolutely possible. In fact, we  have successfully challenged the admissibility of the breath test reading device in past cases to have the charges against our clients' dismissed completely. Mr. Tormey also worked on two of the of the most significant precedential drunk driving cases in the State in the last 10 years: State v. Holland and State v. O'Driscoll.
We are well-versed in State law regarding a variety of DWI-related issues, including:
Common Places where People get Arrested for DUI in Bergen County 
There are some towns that conduct hundreds of arrests for drunk driving, leading to many cases involving DWI charges in these courts. Some of the top locations for DUI in Bergen County include:
Get a Free Consultation with Experienced Hackensack DUI Lawyer
For additional information and a free consultation with an experienced DWI defense lawyer in Bergen County, NJ, please contact The Tormey Law Firm anytime at (201)-330-4979, or use our online contact form. Our Hackensack office is conveniently located in the heart of Bergen County, just steps from the Hackensack Municipal Court and Bergen County Superior Court. Travis J. Tormey and the knowledgeable DWI attorneys at his firm will be happy to discuss your case over the phone and provide you with an honest assessment of your case, or to schedule an appointment to meet with you in person.