Criminal Defense Attorneys in Fort Lee, NJ
Handling Felony, Misdemeanor, and DWI Charges in Fort Lee Court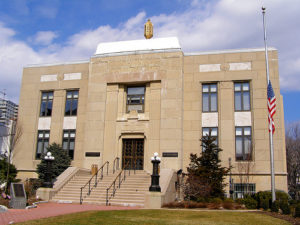 If you have been arrested for a criminal offense such as disorderly conduct or drug possession, or charged with a motor vehicle violation such as DWI in Fort Lee, New Jersey, it is imperative to seek legal guidance about how best to handle the charges you're facing. A conviction for a disorderly persons offense may mean significant fines, community service, restitution payments, court fees, potential jail time, and a criminal record. Traffic violations can also spell serious consequences in New Jersey, including a period of driver's license suspension, points on your license, and increases in insurance premiums. Considering the pitfalls of a negative outcome, you should not take the risk of handling your case alone. The Tormey Law Firm provides unparalleled legal representation to individuals facing criminal charges in Fort Lee, NJ.
Our experienced criminal defense attorneys are exclusively committed to the practice of criminal defense in Bergen County and throughout New Jersey, which allows us to remain at the forefront of criminal case law. This in-depth and of-the-moment knowledge provides us with a unique edge when representing our clients facing criminal allegations. With offices in the heart of Bergen County, we appear in Fort Lee Municipal Court and Bergen County Superior Court on a regular basis, defending clients charged with a wide range of offenses including possession of drug paraphernalia, marijuana, aggravated assault, cocaine possession, intent to distribute heroin, and simple assault. Contact our office today at (201)-330-4979 for a free consultation with a Fort Lee criminal defense attorney who can explain your charges and discuss potential defense strategies.
Arrested in Fort Lee Borough, Where Will my Case be Handled?
Fort Lee's proximity to New York and easy access to New York City means law enforcement officers are constantly on patrol in the area to identify people driving under the influence, traveling with drugs in their vehicles, carrying weapons illegally, or committing others crimes. It is for this reason that criminal charges and traffic tickets are issued every single day in the Borough of Fort Lee. The Fort Lee Municipal Court is responsible for hearing disorderly persons offenses, petty disorderly persons offenses, motor vehicle violations, and municipal ordinances issued within its jurisdiction. If you are arrested for a disorderly persons offense, which is similar to a misdemeanor, or issued a summons for a traffic violation in Fort Lee, you will receive a paper with a court date upon which you must appear in Fort Lee Municipal Court. If this applies to you, we have provided some helpful information about the court below for your convenience.
The Fort Lee Municipal Court is located in Borough Hall at 309 Main Street, Room G-01. The court office is open Monday-Friday 8:30am to 4:00pm, and the court office can be contacted directly at 201-592-3500 (ext. 1509).
John R. DeSheplo, Esq. is the Judge for Criminal/DWI Offenses.
Matthew Fierro, Esq. is the Judge for Traffic Offenses.
Arthur Balsamo, Esq. is the Criminal/DWI Prosecutor.
Raffi Khorozian, Esq. is the Traffic Prosecutor.
June Keelen is the Court Administrator.
For more information on the Fort Lee Municipal Court, please visit their website. You can also check out the Fort Lee Municipal Court Frequently Asked Questions (FAQ) page.
Expunge a Fort Lee Criminal Case
Basically, if your case was handled in Bergen County Superior Court and you were convicted or pleaded guilty to a felony, you will probably have to wait at least 5 years before filing for an expungement. That is, if your felony charges are eligible for expungement. If your case was handled in Fort Lee Municipal Court and involved a lesser offense, you may be able to seek an expungement after 5 years, or even 3 years with compelling circumstances. And if you ended up pleading guilty to a municipal ordinance like a noise violation, you can file for an expungement after just 2 years.
Of course, the expungement process in NJ can be complicated, which is why it is often necessary to have the assistance of a knowledgeable lawyer. A criminal defense attorney with an understanding of the New Jersey criminal justice system more generally and the expungement process specifically can make sure that all paperwork is filed in a timely fashion and that all relevant parties and agencies are notified so that you can get the expungement approved as quickly as possible and begin to move on with your life.
Directions to Fort Lee Municipal Court:
Additional Helpful Websites and Information About Fort Lee NJ
Fort Lee is a borough in Bergen County, NJ. The borough is west and north of Edgewater, on the peninsula between the Hackensack River and the Hudson River. 35,300 people reside in a total area of 2.9 square miles. The borough is easily accessible by the George Washington Bridge, sitting opposite from the Washington Heights neighborhood in Manhattan.
The Fort Lee Police Department is located at 1327 16th Street and can be contacted at 201-592-3700. For more information on the Fort Lee Police Department, please visit their website.
Get Help Fighting Your Charges from Fort Lee Criminal Lawyers Today
Fort Lee processes thousands of criminal cases every year and yet, many people mistakenly assume that their charges are minor. Depending on the facts of your case, it's possible that you could be facing severe consequences that may even include jail time. For a free consultation about your Fort Lee, New Jersey criminal or traffic case, contact The Tormey Law Firm at (201)-330-4979, or use our online contact form. The consultation is free and confidential, so there's no risk in finding the answers you need to protect yourself. An experienced Fort Lee criminal defense lawyer is available immediately to assist you.