Expungement of a Municipal Ordinance in Bergen County
Lyndhurst Expungment of Municipal Ordinance Lawyers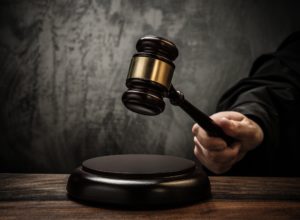 The Superior Court of New Jersey has the authority to expunge the record of a criminal arrest or conviction in the State of New Jersey. Once the court enters an expungement order, the criminal offense is deemed to never to have happened. A person may legally respond with the answer of "no" to any questions asking whether he or she has ever been arrested, convicted, or charged with a crime or disorderly person offense. Additionally, a criminal background check will indicate that the person has no criminal record. (The only exceptions are applications for a job as a law enforcement officer or in the judicial branch of government.)
Although it is possible to represent yourself during an expungement process, hiring an experienced attorney assures you that your case will be submitted, argued, and resolved as efficiently as possible. At The Tormey Law Firm, with offices in Hackensack, New Jersey, we often represent individuals who seek to have their New Jersey criminal records expunged. We pride ourselves on providing personal, individual, and aggressive representation to combat your criminal or DWI charges. Contact our offices at (201)-330-4979 for a stress-free, cost-free consultation.
Expungement of a Municipal Ordinance in New Jersey: N.J.S.A. 2C:52-4
An expungement of a municipal ordinance in New Jersey is governed by N.J.S.A. 2C:52-4, which provides, in pertinent part:
§ 2C:52-4. Expungements of Municipal Ordinances
In all cases wherein a person has been found guilty of violating a municipal ordinance of any governmental entity of this State and who has not been convicted of any prior or subsequent crime, whether within this State or any other jurisdiction, and who has not been adjudged a disorderly person or petty disorderly person on more than two occasions, may, after the expiration of a period of 2 years from the date of his conviction, payment of fine, satisfactory completion of probation or release from incarceration, whichever is later, present a duly verified petition as provided in section 2C:52-7 herein to the Superior Court in the county in which the violation occurred praying that such conviction and all records and information pertaining thereto be expunged.
Expungement of Municipal Ordinances in New Jersey
In order to expunge a municipal ordinance from your record, the following conditions must be met:
You have never been convicted of a crime
You have two (2) or fewer disorderly persons convictions on your record
Two (2) years have passed since the date of conviction, payment of fine, completion or probation, etc.
Need Lawyer to Expunge an Ordinance from your Record in Bergen County? Call Us Now
If you are eligible based on the above requirements, you can file for an expungement to have these arrests or offenses removed from your record. Contact our offices anytime at (201)-330-4979 for a free consultation.