Hackensack Obstructing the Administration of Law Defense Attorneys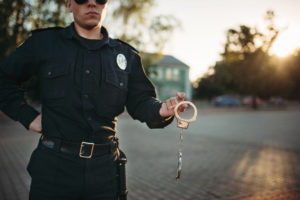 Obstructing the administration of law is a serious criminal offense in New Jersey that may lead to jail time. This offense, otherwise known as obstruction of justice, is chargeable under N.J.S.A. 2C:29-1. It can be graded as a felony crime of the fourth degree or a disorderly persons offense based on the situation in a given case. A fourth degree felony applies to those accused of trying to prevent or avoid prosecution, whether their actions are intended to impede an investigation or deter the prosecution itself. Otherwise, obstructing is a disorderly persons offense. An obstruction charge at any level may be issued in isolation or in conjunction with another charge such as eluding a police officer. You may also be charged with the offense for which you were trying to avoid being investigated or prosecuted, such as drug possession or distribution. This is common in cases wherein the defendant tries to get rid of drugs before they can be discovered by law enforcement, or tries to intimidate a witness into refusing to testify against them.
Have you been arrested, charged with obstructing the administration of law in Bergen County? Do you need a local criminal defense lawyer to protect your rights against obstruction of justice charges? Travis J. Tormey is an experienced criminal defense and drunk driving (DWI) attorney who represents clients charged with various criminal offenses, including obstructing the administration of law, resisting arrest, hindering apprehension, and criminal restraint. Mr. Tormey and the team of highly knowledgeable lawyers at The Tormey Law Firm have successfully defended clients in courtrooms throughout Bergen County, New Jersey, including in East Rutherford, Paramus, Teaneck, Englewood, Fort Lee, and Mahwah.
With offices conveniently located in Hackensack, New Jersey, within walking distance of the Hackensack Municipal Court and Bergen County Courthouse, the attorneys at The Tormey Law Firm focus solely on criminal and drunk driving defense, which has allowed them to truly perfect their crafts in these specific areas of law. Contact their office anytime at (201)-330-4979 for a free consultation.
Obstructing the Administration of Law in New Jersey: N.J.S.A. 2C:29-1
The New Jersey statute which governs offenses for obstructing the administration of the law, often referred to as "obstruction" or "obstructing" is N.J.S.A. 2C:29-1. This statute provides, in pertinent part:
§ 2C:29-1 Obstructing administration of law or other government function
a. A person commits an offense if he purposely obstructs, impairs or perverts the administration of law or other governmental function or prevents or attempts to prevent a public servant from lawfully performing an official function by means of flight, intimidation, force, violence, or physical interference or obstacle, or by means of any independently unlawful act. This section does not apply to failure to perform a legal duty other than an official duty, or any other means of avoiding compliance with law without affirmative interference with governmental functions.
b. An offense under this section is a crime of the fourth degree if the actor obstructs the detection or investigation of a crime or the prosecution of a person for a crime; otherwise it is a disorderly persons offense.
Consequences for Obstructing the Administration of the Law in NJ
As the above statute indicates, obstructing the administration of the law is a similar charge to resisting arrest. These offenses essentially require that the defendant failed to cooperate fully with law enforcement officers. For example, if you are arrested and you give the police a fake name, you could be charged under this section for obstructing the administration of law.
Overall, this criminal offense can be classified as either a fourth degree felony or a disorderly persons offense, depending on the circumstances of the alleged crime. This is an important distinction because a fourth degree crime is an indictable offense in New Jersey, meaning that it must be adjudicated in the Superior Court in the county in which the alleged offense occurred and is punishable by up to 18 months in state prison. A disorderly persons offense, on the other hand, can be handled in the local municipal court and is punishable by a sentence to serve up to six (6) months in the county jail.
Obstruction of Justice Defense Lawyers Fighting for You in Bergen County, NJ
The Bergen County criminal defense attorneys at The Tormey Law Firm represent clients charged with a wide range of offenses, prioritizing the needs of each client on a case-by-case basis. Whether it be an aggravated assault charge, a robbery investigation, allegations for distribution of marijuana, or a traffic stop that what awry, we have the skills and dedication you want on your side. For a free consultation about your case, contact our Hackensack, NJ office location anytime at (201)-330-4979.