Lodi NJ Criminal Defense Attorneys
Providing Aggressive Defense for Criminal and DUI Charges in Lodi Municipal Court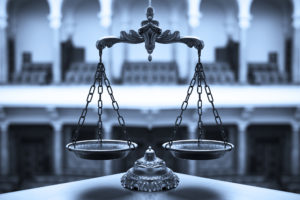 If you or a loved one has been accused of a criminal offense or DWI in Lodi, New Jersey, choosing a skilled and aggressive criminal defense attorney is extremely important. The potential consequences you face may include suspension of your driver's license, thousands in fines, community service, probation, a criminal record, and even a jail sentence. Although you may assume a disorderly persons offense or traffic violation in the Borough of Lodi is relatively minor, this is far from the case. At the Tormey Law Firm, our lawyers have dedicated their entire careers to criminal defense work. Travis Tormey, our firm's founder, worked for the U.S. Attorney's Office on federal prosecutions before working for two of the largest criminal defense firms in the State. Now, he and his criminal defense team have successfully handled thousands of criminal cases in Bergen County and throughout New Jersey, including eluding police, marijuana possession, and resisting arrest. To read some of our success stories, click here. Otherwise, contact our office at (201)-330-4979 for a free consultation with an experienced Lodi criminal defense lawyer who can answer all of your questions.
Lodi Municipal Court Case Information
Lodi is a borough in Bergen County, NJ. The borough has a population of more than 24,000 people residing within a total area of just 2.3 square miles. With so many people in such a confined geographic region, police aggressively patrol Lodi in an attempt to find as many criminal and DWI offenders as possible. When these arrests and charges occur, individuals are required to appear in court to face prosecution. The Lodi Municipal Court is responsible for the disposition of motor vehicle offenses, disorderly persons and petty disorderly persons offenses, municipal ordinance violations, DUI (driving under the influence of alcohol and/or drug) offenses, and issuance of temporary restraining orders involving domestic violence incidents that occur within the Borough. Some of the most frequently seen cases in this court involve simple assault, shoplifting, disorderly conduct, harassment, and possession of CDS in a motor vehicle. Depending on whether the case involves a criminal offense or a traffic infraction, the penalties are distinct among cases. For instance, a disorderly persons offense for simple assault may result in up to 6 months in the Bergen County Jail. On the other hand, a traffic charge for driving under the influence of marijuana is punishable by heavy fines and a year-long license suspension.
The Lodi Municipal Court is located at One Memorial Drive, 1st Floor. The court office is open Monday-Friday 8:30am to 3:30pm, and the court office can be contacted directly at 973-859-7450 (ext. 450).
Tracy Nunno-Damico is the Judge.
Frank Samperi is the Prosecutor.
Carol De Falco is the Court Administrator.
For more information on the Lodi Municipal Court, please visit their website.
Directions to Lodi Municipal Court:
Do I Need a Lawyer if Charged with an Offense in Lodi, NJ?
When it comes to your defense against criminal charges, a DUI, or traffic charges, attempting to handle the case on your own can prove extremely problematic. All of these cases undergo a complex court process, involving review of the evidence, negotiations with the prosecutor, potential challenges to specific elements of the discovery that may entail motions to suppress evidence, and possibly a trial with witness cross-examination and strategic defense arguments. Knowing how to handle each and every aspect of your case is imperative, which is why it is best left to an experienced lawyer. Clients facing charges in Lodi, New Jersey rely on the team of attorneys at The Tormey Law Firm for very good reason. We are highly familiar with criminal law in New Jersey and the particulars of Lodi Municipal Court and Bergen County Superior Court.
Notably, not all cases that begin in Lodi are actually handled by the Lodi Municipal Court. Criminal charges for indictable crimes, which are New Jersey's version of felonies, are sent to the Bergen County Superior Court in Hackensack. These cases undergo a separate process from those handled by municipal courts. When you or a loved one has been accused of a felony offense, it will be classified as either a fourth, third, second, or first degree crime. Fourth is the least serious indictable and first is the most serious. However, all of these charges must result in a grand jury indictment in order to proceed with an eventual trial. Our lawyers have intimate knowledge of the criminal justice process for indictable crimes and we can walk you through each and every phase, from pre-trial and pre-indictment conferences to trial motions and defense. When you need a dedicated advocate fighting for your rights, we have the combination of proven results and local presence that you may be looking for.
Other Helpful Links and Information About Lodi NJ
The Lodi Police Department is also located at One Memorial Drive and can be contacted at 973-473-7600. For more information on the Lodi Police Department, please visit their website.
Consult a Local Lodi NJ Criminal Lawyer about Your Case
If you have been charged with a crime in Lodi, New Jersey, you need straight answers from a lawyer who truly understands the legal system. Call the Tormey Law Firm today at (201)-330-4979 to speak with an experienced criminal defense attorney. The initial consultation is always free of charge, so don't hesitate. You can also arrange a free consultation by using our online form.