Bergen County Manslaughter Defense Lawyers
With Offices in Hackensack, New Jersey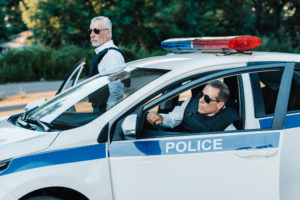 Manslaughter offenses exist on a continuum of assault and threat crimes, registering as among the most serious of these charges. Notably, there are a number of different types of manslaughter offenses detailed under New Jersey law, with a significant distinction between manslaughter charges and those for aggravated manslaughter. In addition, there are different circumstances which can give rise to a manslaughter charge. For example, manslaughter offenses can be classified as constituting "criminal homicide," when caused by recklessness on behalf of the defendant or when resulting from a "reasonable provocation." The charges filed against a person are generally determined by the specific circumstances involved in his or her case.
Regardless of the type of manslaughter charges you may be facing, the consequences associated with a conviction can be devastating for you and those you love. The Tormey Law Firm regularly represents clients charged with a wide range of criminal offenses, including aggravated assault, heroin possession, and robbery in Bergen County towns such as Saddle Brook, Bogota, and Garfield. In addition, our firm's founder, Travis J. Tormey, is considered an authority on criminal defense in New Jersey, having been cited as such by the Daily Record in Morris County, the Asbury Park Press in Monmouth County, and the Bergen Record in Bergen County.
For immediate assistance from one of the talented members of The Tormey Law Firm's criminal defense team, contact our Hackensack, New Jersey office at (201)-330-4979. Consultations are always provided free of charge and one of our attorneys is always available to answer questions pertaining to your case.
Manslaughter and Aggravated Manslaughter in New Jersey: N.J.S.A. 2C:11-4
The aforementioned charges are criminalized under N.J.S.A. 2C:11-4, which provides in pertinent part:
§ 2C:11-4. Manslaughter
a. Criminal homicide constitutes aggravated manslaughter when:
(1) The actor recklessly causes death under circumstances manifesting extreme indifference to human life; or
(2) The actor causes the death of another person while fleeing or attempting to elude a law enforcement officer in violation of subsection b. of N.J.S.2C:29-2. Notwithstanding the provision of any other law to the contrary, the actor shall be strictly liable for a violation of this paragraph upon proof of a violation of subsection b. of N.J.S.2C:29-2 which resulted in the death of another person. As used in this paragraph, "actor" shall not include a passenger in a motor vehicle.
b. Criminal homicide constitutes manslaughter when:
(1) It is committed recklessly; or
(2) A homicide which would otherwise be murder under section 2C:11-3 is committed in the heat of passion resulting from a reasonable provocation.
c. Aggravated manslaughter under paragraph (1) of subsection a. of this section is a crime of the first degree and upon conviction thereof a person may, notwithstanding the provisions of paragraph (1) of subsection a. of N.J.S.2C:43-6, be sentenced to an ordinary term of imprisonment between 10 and 30 years. Aggravated manslaughter under paragraph (2) of subsection a. of this section is a crime of the first degree. Manslaughter is a crime of the second degree.
New Jersey Penalties for Manslaughter and Aggravated Manslaughter
According to the above statute, the key difference between manslaughter and aggravated manslaughter is that manslaughter is enhanced to aggravated manslaughter when the actor shows extreme indifference to the value of human life. Both manslaughter and aggravated manslaughter are committed recklessly, distinguishing these charges from murder, which is committed purposefully or knowingly.
Generally, manslaughter is a crime of the second degree, punishable by five (5) to ten (10) years in New Jersey State Prison. Aggravated manslaughter, on the other hand, is a crime of the first degree, punishable by ten (10) to thirty (30) years in state prison, depending on the circumstances of the alleged offense.
Contact the Hackensack Offices of The Tormey Law Firm for Help
For additional information about homicide, manslaughter, or aggravated manslaughter offenses in New Jersey, contact the experienced criminal defense lawyers at the Bergen County, NJ Tormey Law Firm at (201)-330-4979. Initial consultations are always provided at no cost and we would be happy to schedule an appointment with you at our centrally-located office in Hackensack, NJ.