Elmwood Park Refusal to Submit to a Breath Test Defense Attorneys 
Drunk Driving (DWI) Defense Attorneys in Englewood, New Jersey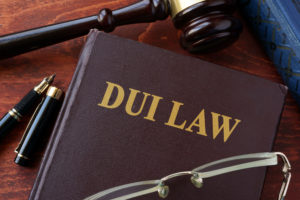 The attorneys at The Tormey Law Firm, with offices in Hackensack, New Jersey have been representing clients charged with alcohol-related offenses across the state for years. With extensive experience combating charges such as underage DWI, DWI in a School Zone and leaving the scene of an accident in courts such as Englewood City, Saddle Brook, and Lodi, we have developed specifically-formulated defense strategies to address a host of driving under the influence offenses. For additional information about some of these strategies, view our DWI informational series on YouTube.
Travis J. Tormey, the firm's founding partner, is one of a few New Jersey attorneys who is a certified Alcotest 7110 operator, the breath testing device used throughout the state to prosecute drunk driving cases. As such, Mr. Tormey understands the components of the machine, how it works, and can identify any issues with the functioning of the breath testing device. This knowledge and expertise can be used to attack the reliability of the breath test result in your case and may ultimately lead to the dismissal of your charges. To read just a few of our many DWI case wins, view our success stories page.
With offices conveniently located in Hackensack, in the heart of Bergen County, Mr. Tormey and his team of knowledgeable trial lawyers are available immediately to assist you at (201)-330-4979. The initial consultation is always provided free of charge.
Refusal to Submit to a Breath Test in New Jersey
When you drive a motor vehicle on a road in the State of New Jersey, you give your consent to the taking of your breath sample when asked by a law enforcement officer. This consent is provided in New Jersey statute N.J.S.A. 39:4-50.2 which provides:
N.J.S.A. 39:4-50.2
(a) Any person who operates a motor vehicle on any public road, street or highway or quasi-public area in this State shall be deemed to have given his consent to the taking of samples of his breath for the purpose of making chemical tests to determine the content of alcohol in his blood; provided, however, that the taking of samples is made in accordance with the provisions of this act and at the request of a police officer who has reasonable grounds to believe that such person has been operating a motor vehicle in violation of the provisions of R.S. 39:4-50.
(b) A record of the taking of any such sample, disclosing the date and time thereof, as well as the result of any chemical test, shall be made and a copy thereof, upon his request, shall be furnished or made available to the person so tested.
(c) In addition to the samples taken and tests made at the direction of a police officer hereunder, the person tested shall be permitted to have such samples taken and chemical tests of his breath, urine or blood made by a person or physician of his own selection.
(d) The police officer shall inform the person tested of his rights under subsections (b) and (c) of this section.
(e) No chemical test, as provided in this section, or specimen necessary thereto, may be made or taken forcibly and against physical resistance thereto by the defendant. The police officer shall, however, inform the person arrested of the consequences of refusing to submit to such test in accordance with section 2 of this amendatory and supplementary act. [FN1] A standard statement, prepared by the director, shall be read by the police officer to the person under arrest.
Consent and Failure to Provide Your Breath in New Jersey: N.J.S.A. 39:4-50.4a
Failure to provide a breath test in New Jersey is governed by N.J.S. 39:4-50.4(a) which provides for the following penalties if convicted:
For a first offense, the driver's license will be suspended until an ignition interlock device is placed on the driver's vehicle for a period of 9-15 months. In addition, there will be fines, surcharges, and alcohol classes at the DMV (known as IDRC classes).
For a second offense, the driver's license suspension will be one (1) to (2) years, plus ignition interlock device for two (2) to (4) years, fines, surcharges, and alcohol classes at the DMV
For a third offense, the driver's license loss will be eight (8) years, plus 2-4 years interlock, fines, surcharges, and alcohol classes at DMV
Are there Defenses to Avoid a Conviction for Refusal in NJ?
Before the penalties can be imposed or any sentencing occurs, a prosecutor must prove beyond a reasonable doubt that you refused to take the breath test. They must also demonstrate that an officer had probable cause to stop you and believe you drove or intended to drive intoxicated, so they arrested you for driving intoxicated. They must also show the officer clearly explained that they wanted the driver to take the breathalyzer test, how it works, and the consequences for refusing to take the test. However, if the officer had no right to pull the driver over in the first place, a prosecutor may not be able to convict a defendant for refusing a breathalyzer test. Without probable cause to stop a driver, such as speeding, swerving, or other traffic violations, the stop may not have been legal. Therefore, any evidence about what happened after the vehicle stop may be inadmissible in court, meaning a prosecutor cannot use it to convict you of refusal or driving under the influence.
Though the police may charge a driver with refusing to submit to a breath test, the state's proof must be persuasive beyond a reasonable doubt. Thus, an effective defense strategy to refusal charges is to raise doubts. A skillful DWI defense lawyer with experience handling refusal cases knows how to cast doubt on a police officer's interpretation or protocol for handling a refusal case. The burden is on the state to prove the defendant had the intent to hinder the breath test, which may be difficult depending on what happened before, during, and after your arrest. In addition, an officer handling the breathalyzer test administration must fully explain how to do the test and the consequences for refusing. Without that complete and adequate warnings and steps as mandated by NJ law, the officer fails to administer the test correctly, and the results may not be admissible in evidence.
Other questions may be whether the defendant understood an officer's questions, for instance, due to language barriers, hearing difficulties, or cognitive deficiencies. In State v. German Marquez, decided by the New Jersey State Supreme Court in 2010, the state could not convict a Spanish-speaking driver of refusing to take a breath test when the instructions and standard warnings about the breath test were in English. Since the defendant did not understand the English instructions, the court ruled he did not refuse the test. The court specifically stated that the officer must request the driver take the test and explain the consequences of a refusal in a language the defendant understands.
If you need assistance with a refusal charge in Bergen County, contact our Hackensack offices anytime for a free initial consultation.