Palisades Interstate Park DWI Attorneys
Arrested, Need Criminal DUI Lawyer in Palisades Interstate Park? We can help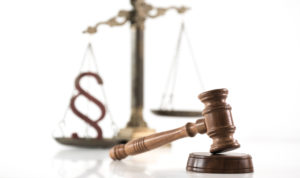 If you or a loved one is facing charges for a criminal offense, such as disorderly conduct, or a motor vehicle violation, such as driving while intoxicated, in Palisades Park, New Jersey, the defense attorneys at the Tormey Law Firm can help. Having successfully handled thousands of cases in Bergen County and throughout New Jersey, representing clients on charges ranging from robbery to unlawful possession of a weapon, we have the knowledge and resources to achieve positive results. Our centrally-located Hackensack provides us with immediate access to courts across Bergen County, including those in Bergenfield, Lodi, Mahwah, and Paramus, and our daily exposure to the intricacies of the Bergen County court system serves as a significant asset to our clients facing charges. To read some of our client reviews, click here. For a free consultation with a member of our criminal defense team, please contact our Hackensack anytime at (201)-330-4979. We are always available to discuss your case and to help you formulate the most effective defense strategy.
Palisades Park NJ Municipal Court Information
Palisades Park is a borough in Bergen County, NJ. The borough has a rapidly increasing population of 19,600 people and a total area of just 1.28 square miles. The Palisades Park Municipal Court is located at 275 Broad Avenue. The court office is open 9:00am-4:00pm, and the court office can be contacted directly at 201-585-4115 or 201-585-4100.
Joseph J. Rotolo is the Judge.
E. Carter Corriston, Jr. is the Prosecutor.
Kathleen Scala is the Court Administrator.
For more information about the Palisades Park Borough Municipal Court, visit their website.
Directions to Palisades Park Municipal Court:
Disorderly Conduct and Disorderly Persons Offenses in Palisades Interstate Park
One of the most frequent questions that our attorneys are asked is: if I am charged with disorderly conduct, what does that mean and what court should I expect to be in? Disorderly Conduct, N.J.S.A. 2C:33-2, often occurs when one acts inappropriately in public. Many times this happens when one swears or engages in violent behavior. For example, let's say you are at your favorite bar in town and all of the sudden someone sitting at the bar had one too many to drink and starts to cursing at the bartender when prohibited from another round of beverages. If that person physically injures or places other in danger than he or she may be facing more than just disorderly conduct charges.  However, if one just creates a disturbance by swearing or threatening those around that individual then he or she could be charged with disorderly conduct. If just charged with disorderly conduct then you most likely will be in the Palisades Interstate Park Municipal Court when handling your case.  However, keep in mind if you are charged with disorderly conduct in conjunction with other criminal offenses, then your case may end up in the Bergen County Superior Court depending on the number of charges you have and the degree.
Specifically, disorderly persons offenses and petty disorderly persons offenses are the criminal charges that Municipal Courts handle is New Jersey. Felony charges are subject to indictment, meaning a grand jury has to be presented with the information and decide to issue a true bill before a case can be litigated at trial. Indictable offenses include first, second, third, and fourth degree crimes and all of these are handled at the Superior Court level. They each have prison time attached if convicted, with first degree carrying the longest sentencing and fourth degree carrying the shortest of the indictable crimes.
Other Helpful Links and Information About Palisades Park, New Jersey
The Palisades Park Police Department is located at 275 Broad Avenue and can be contacted at 201-944-0900. For more information on the Palisades Park Police Department, please visit their website.
Call a Palisades Interstate Park DUI Lawyer for a Free Consultation
For additional information and a free consultation about your Palisades Park criminal or traffic case, please contact us anytime at (201)-330-4979, or use our online contact form. Our Hackensack office is conveniently located in the heart of Bergen County, just steps from the Hackensack Municipal Court and Bergen County Superior Court. One of our criminal defense attorneys will be happy to discuss your case over the phone or to schedule an appointment to meet with you in person.