Garfield NJ Sexual Assault Defense Attorneys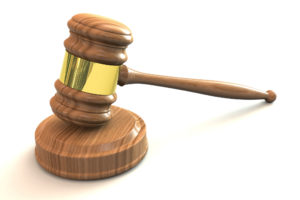 Sexual assault is one of the most serious crimes we have in New Jersey, and even just an allegation can ruin someone's reputation and their life. While forcible rape is the most obvious type of sexual assault, the truth is that just about any kind of sexual contact without the other person's consent can technically be considered sexual assault under New Jersey law. The primary determinants in these cases include whether the act involved sexual contact or penetration, the age of the alleged victim at the time, whether the victim can legally consent, and the defendant's relationship with the other person involved. Sexual assault is a second degree crime punishable by 5-10 years in prison and fines up to $150,000.
Need a Local Hackensack Sexual Assault Lawyer
The Tormey Law Firm in Hackensack, New Jersey is a criminal defense team with lawyers who understand how sex crime accusations are made and how to defend against these allegations. Founding attorney Travis J. Tormey has established a strong reputation throughout the state, in part through his impressive work defending individuals against a wide variety of sex charges, including sexual assault, failure to register as a sex offender, endangering the welfare of a child, and aggravated sexual assault.
For example, Mr. Tormey was recently successful in having a wrongfully accused sex offender exonerated in the Ocean County Superior Court after more than a decade. He has also been successful numerous times in having individuals removed from Megan's Law registration requirements. In addition, during his time at the United States Attorney's Office, Mr. Tormey worked with the sex crimes unit on federal prosecutions. Due to his impressive experience, Mr. Tormey is considered an authority in this area and has been featured in the Asbury Park Press as a legal resource on sex crimes and Megan's Law in New Jersey. He was also recently quoted in the Bergen Record regarding the rise of luring incidents in the Bergen County area. With offices conveniently located in the heart of Bergen County, one of our attorneys is always available immediately to provide you with a free consultation. Contact us at (201)-330-4979 to learn more about the charges and penalties you may be facing. If you would like to speak with an experienced sexual assault attorney, contact our local office in Hackensack at (201)-330-4979 now.
Sexual Assault Law in New Jersey: N.J.S.A. 2C:14-2
Second degree sexual assault is a criminal offense in New Jersey governed by N.J.S.A. 2C:14-2. The statute provides, in pertinent part:
§ 2C:14-2. Sexual Assault.
b. An actor is guilty of sexual assault if he commits an act of sexual contact with a victim who is less than 13 years old and the actor is at least four years older than the victim.
c. An actor is guilty of sexual assault if he commits an act of sexual penetration with another person under any one of the following circumstances:
(1) The actor uses physical force or coercion, but the victim does not sustain severe personal injury;
(2) The victim is on probation or parole, or is detained in a hospital, prison or other institution and the actor has supervisory or disciplinary power over the victim by virtue of the actor's legal, professional or occupational status;
(3) The victim is at least 16 but less than 18 years old and:
(a) The actor is related to the victim by blood or affinity to the third degree; or
(b) The actor has supervisory or disciplinary power of any nature or in any capacity over the victim; or
(c) The actor is a resource family parent, a guardian, or stands in loco parentis within the household;
(4) The victim is at least 13 but less than 16 years old and the actor is at least four years older than the victim.
Sexual assault is a crime of the second degree.
Penalties for Sexual Assault in New Jersey 
Second degree sexual assault is an act of sexual contact which occurs in any of the above circumstances. If convicted, a defendant faces five (5) to ten (10) years in New Jersey State Prison, with a presumption of incarceration. As such, probation is an unlikely outcome. Moreover, Megan's Law and Community Supervision for Life could also be collateral consequences of the plea.
Depending on the nature of the offense, it may even be upgraded to aggravated sexual assault, a first degree crime punishable by 10-20 years in prison.
Contact an Experienced New Jersey Sex Crimes Defense Lawyer for Help
At The Tormey Law Firm, regularly representing clients in towns such as Paramus, Fort Lee, and Cliffside Park, and concentrating solely on criminal defense provides us with a unique and powerful edge, which we use to benefit our clients every day. Understanding the nature of the sex crime charges against you is truly the first step to achieving a positive outcome. If you or a loved one has been charged with sexual assault or another sex-related offense in New Jersey, contact our Hackensack office location anytime at (201)-330-4979 for a free consultation.