Palisades Park Disorderly Persons Offense Attorneys
Disorderly Persons Defense Lawyers in Bergen County, New Jersey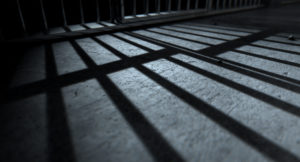 Facing a criminal charge in New Jersey can threaten your reputation, your livelihood, and many other components of your life. Fortunately, you do not need to travel these uncertain waters alone. An experienced criminal defense attorney can serve as your supporter, your defender, and your advocate as you confront what often seems an insurmountable challenge at the outset. The attorneys at The Tormey Law Firm are passionate about what they do and dedicated to turning over every rock and pursuing every possible avenue to achieve the best possible outcomes for their clients. Whether your case involves charges for stalking, aggravated assault, terroristic threats, or another offense, we will stop at nothing to obtain a successful resolution.
If you or a loved one is facing criminal charges in New Jersey, our lawyers will employ their extensive knowledge of the law, solid connections, deft negotiation skills, and zealous advocacy to help you overcome the allegations against you. Contact our Hackensack offices anytime at (201)-330-4979 to receive a free consultation.
Frequently Asked Questions (FAQ's) About Disorderly Persons Offenses in New Jersey 
If you or a loved one has been charged with a disorderly persons offense in New Jersey, here are answers to some questions you may have:
If you have no prior record, in most cases the answer is no. On a disorderly persons offense, you are facing a maximum of six (6) months in the county jail. However, if you have no prior record, there is a presumption of non-incarceration. In other words, based on your lack of a prior record, it is presumed that you will not receive a jail sentence. On the other hand, if you do have a prior record, you could very well be facing jail time. Either way, it is important that you fight these charges and avoid a criminal record.
Is a disorderly persons offense a criminal offense?
Yes. It's like a misdemeanor. If you are convicted of a disorderly persons offense or petty disorderly persons offense, it will show up on your permanent record. This means that if an employer or school runs a background check on you, the offense will show up on your record.
Where will this charge be handled?
In the local municipal court in the municipality in which you were charged. For example, if you are charged with disorderly conduct in Morristown, New Jersey, this charge will be handled in the Morristown Municipal Court.
Is it possible to expunge these charges if I am convicted?
Yes, there is a five-year waiting period and you can apply to have the charge expunged. However, if you have other things on your record, you may not be eligible for an expungement.
What type of fine am I facing on a disorderly persons offense?
Typically, $1,000.00. On a petty disorderly persons offense, $500.00.
Is there any way to get out of these charges?
Yes. An experienced lawyer may be able to have the charges dismissed entirely, get you into a diversionary program like a conditional discharge so that you can avoid a record, or negotiate a downgrade so that you plead guilty to something non-criminal and preserve your record.
Common Disorderly Persons Offenses in Bergen County, New Jersey 
Some of the most common disorderly persons offenses that we run across in our practice include:
Disorderly Persons Offense vs. Municipal Ordinance Violations
One typical downgrade for a disorderly persons offense is an amendment to a municipal ordinance violation. This makes a criminal disorderly persons offense a non-criminal municipal ordinance violation. Below is an example.
Mr. Tormey often represents clients charged with disorderly conduct for alcohol-related incidents in Morristown, Hoboken, Belmar, etc. The offenders are issued a criminal complaint for disorderly conduct, which is a disorderly persons offense. If they are convicted of this charge, they will have a permanent criminal charge on their record (eligible for expungement in some cases after five (5) years). Mr. Tormey is often able to negotiate a downgrade of the disorderly conduct charge to a noise violation, which is a municipal ordinance violation. This results in a fine and no criminal record. It's on the level of a littering ticket. It would be similar to having a party at your house and having too many people over, causing your neighbors to call the police and the police to write you a ticket for a noise violation. This is crucial for our clients who are able to pay a fine and avoid a criminal charge on their record.
For a free consultation about your disorderly persons charges in Bergen County, NJ, contact the attorneys at The Tormey Law Firm at (201)-330-4979.