Mahwah Criminal Appeal Attorneys 
Criminal Defense Lawyers with Offices in Hackensack, New Jersey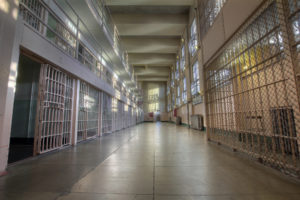 Facing a criminal charge in New Jersey can threaten your reputation, your livelihood, and many other components of your life. Fortunately, you do not need to travel these uncertain waters alone. An experienced criminal defense attorney can serve as your supporter, your defender, and your advocate as you confront what often seems an insurmountable challenge at the outset. The attorneys at The Tormey Law Firm are passionate about what they do and dedicated to turning over every rock and pursuing every possible avenue to achieve the best possible outcomes for their clients. Whether your case involves charges for aggravated sexual assault, prescription fraud, theft by deception, or another offense, we will stop at nothing to obtain a successful resolution.
If you or a loved one is facing criminal charges in New Jersey, our lawyers will employ their extensive knowledge of the law, solid connections, deft negotiation skills, and zealous advocacy to help you overcome the allegations against you. Contact our Hackensack offices anytime at (201)-330-4979 to receive a free consultation
New Jersey Criminal Appeals: Municipal Court
If you were convicted in Municipal Court, you have 20 days to appeal that conviction. A notice of appeal must be filed in the Superior Court in the county in which the municipality is located. You can appeal the conviction or the sentence. This applies to anything from traffic violations (such as speeding, careless driving, or driving while intoxicated) to disorderly persons criminal offenses (such as possession of marijuana, simple assault, and disorderly conduct).
New Jersey Criminal Appeals: Superior Court
If you have been convicted or pleaded guilty in Superior Court and you would like to appeal the conviction or the sentence imposed, you have 45 days to appeal. This appeal must be filed with the clerk of the Appellate Division in Trenton, New Jersey. You can appeal any aspect of your case, including issues like ineffective assistance of counsel, that the plea was not knowing and voluntary, that the conviction did not satisfy the legal standard of "beyond a reasonable doubt," or some aspect of the sentence that was imposed by the Superior Court judge.
Success Stories: Superior and Municipal Court Appeals 
Mr. Tormey recently represented someone on an appeal of a driving without insurance violation in Passaic County, New Jersey. The defendant was convicted in the local municipal court for a violation of N.J.S.A. 39:6B-2, driving without insurance, and his New Jersey driver's license was suspended for one (1) year. Mr. Tormey appealed based on an evidentiary issue, and the appeal was successful at the Passaic County Superior Court. As a result, the client did not lose his license. These are the types of results that can be obtained if an appeal is filed under the right circumstances.
Mr. Tormey has also been involved in two of the most important DWI appeals over the past ten (10) years in the State of New Jersey: State v. Holland and State v. O'Driscoll.
Further, Mr. Tormey represented a client out of Monmouth County who was convicted of second degree official misconduct and was sentenced to seven (7) years, 85% of that sentence to be served without parole. Mr. Tormey appealed the sentence based on a change in the law during the time that the alleged offense was committed. The Appellate Division agreed with Mr. Tormey and changed the defendant's sentence to seven (7) years flat. This meant that the defendant could be released on parole after serving just two (2) years in prison. This is a far cry from the six-plus years the defendant would have served before becoming eligible for parole under the original sentence. Read more stories like these on our success stories page.
For additional information regarding your criminal charges, contact our Hackensack office location anytime at (201)-330-4979. This consultation will be provided free of charge.