Teaneck NJ Eluding a Police Officer Defense Attorneys 
Bergen County NJ Criminal Defense Lawyers with Offices in Hackensack, New Jersey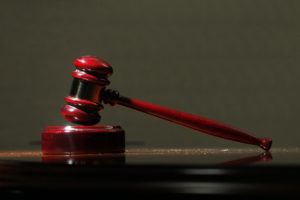 Eluding police is a serious felony charge in Bergen County NJ that can result in jail time, probation, and a permanent criminal charge on your record if convicted. It is a common charge that carries substantial penalties because a finding of guilt can result in punishment for a second degree or third degree felony. For example, when a defendant knowingly flees or attempts to elude police or law enforcement officers after having received any signal from such officer to bring the vehicle or vessel to a full stop, he or she can be found guilty of committing this offense. The distinction between third and second degree eluding is if the flight or attempt to elude creates a risk of death or injury to any person. A common example of eluding is a high-speed chase to avoid getting stopped by police. If you are charged with a second degree or third degree eluding in New Jersey, it is imperative that you contact an experienced criminal defense lawyer for help. The Tormey Law Firm boasts a team of highly skilled criminal defense and drunk driving (DWI) attorneys with years of experience representing clients charged with criminal and traffic offenses, including eluding a police officer, aggravated assault, theft by deception, and credit card fraud in Bergen County and throughout New Jersey, including in Montvale, Saddle Brook, and Teaneck. With offices conveniently located in the center of Hackensack's criminal justice complex, Mr. Tormey and his fellow attorneys appear in courts throughout Bergen County on a daily basis, utilizing their detail-intensive approach and well-founded reputations to achieve the best possible results for their clients.
Mr. Tormey has years of experience defending clients charged with eluding offenses throughout New Jersey. In fact, Mr. Tormey recently represented a client in Morris County on a second degree eluding charge. The client was facing five (5) to ten (10) years in New Jersey State Prison. Mr. Tormey was able to convince the prosecutor to admit the client into the Pre-Trial Intervention (PTI) program. Now, when the client completes the program, he not only will avoid jail time but he will also have no criminal record. To speak with Mr. Tormey or a member of his criminal trial team, contact their Hackensack, New Jersey offices at (201)-330-4979. Free consultations are always provided and we pride ourselves on providing immediate assistance.
Eluding a Police Officer Statute in New Jersey: N.J.S.A. 2C:29-2
Eluding a police officer is a criminal charge in New Jersey. It is governed by N.J.S.A. 2C:29-2, which provides, in pertinent part:
§ 2C:29-2. Resisting arrest, eluding officer
b. Any person, while operating a motor vehicle on any street or highway in this State or any vessel, as defined pursuant to section 2 of P.L. 1995, c. 401, on the waters of this State, who knowingly flees or attempts to elude any police or law enforcement officer after having received any signal from such officer to bring the vehicle or vessel to a full stop commits a crime of the third degree; except that, a person is guilty of a crime of the second degree if the flight or attempt to elude creates a risk of death or injury to any person. For purposes of this subsection, there shall be a permissive inference that the flight or attempt to elude creates a risk of death or injury to any person if the person's conduct involves a violation of chapter 4 of Title 39 or chapter 7 of Title 12 of the Revised Statutes. In addition to the penalty prescribed under this subsection or any other section of law, the court shall order the suspension of that person's driver's license, or privilege to operate a vessel, whichever is appropriate, for a period of not less than six months or more than two years.
What the Prosecutor Must Prove for an Eluding Charge
The State must prove four elements with respect to eluding offenses. Particularly, it must be established that a defendant:
operated a motor vehicle
on a roadway
was motioned to stop by an officer; and
failed to do so
Eluding a Police Officer Penalties in New Jersey
As the above statute stipulates, eluding a police officer is a serious criminal offense in New Jersey. Depending on the circumstances, eluding can be a second degree or third degree offense. A second degree offense has a presumption of incarceration even with no prior record. It also has a state prison range of five (5) to ten (10) years. By contrast, a third degree offense has a presumption of non-incarceration and a prison range of three (3) to five (5) years. Moreover, on a third degree eluding offense, you may be able to enter into the Pre-Trial Intervention (PTI) program and avoid a criminal record altogether if you successfully complete the program.
Defenses to Fight NJ Eluding Charges
It is important to have an attorney review your case with you to ensure the legality of your charge and to discuss potential defenses. In order to mitigate your eluding charge, there may be defense approaches and arguments available. Of course, each fact pattern and scenario is different; however, lacking the intent to commit the underlying offense or even not knowing one evaded law enforcement while on the road may be plausible explanations to bolster one's argument. It is equally important to determine if your case may be eligible for the diversionary program PTI. PTI is a program that is usually offered to first-time offenders where a defendant may enter this program in lieu of a conviction for one or more offenses. Generally, the period of enrollment is 12-36 months. Through this program, you can get the charges dismissed by complying with the requirements and a conviction only becomes relevant if you violate the terms of your admittance into the PTI program.
Facing Multiple Criminal Charges in an Eluding Case
Oftentimes there are charges that are similar to one another, which can lead to a defendant being charged with more than one offense arising out of the same incident. For example, hindering, resisting arrest, obstructing the administration of law and aggravated assault all have similarities with eluding. A person may be found guilty of obstruction of the administration of law when he or she prevents an official from completing the tasks associated with one's duty. This can be done in multiple ways, including by using threats or actual acts of violence, as well as fleeing and other criminal violations that can be charged independently. Hindering follows similar logic, specifically hindering the apprehension or prosecution of the actor or trying to hinder those things on behalf of someone else. A conviction for hindering is dependent on the defendant acting knowingly, contrary to N.J.S.A. 2C:29-3 and with purpose to hinder the detention, apprehension, investigation, prosecution, conviction, or punishment from authorities. Hindering is akin to eluding because the charges share the common thread of circumventing an arrest.
Eluding and resisting arrest charges are housed under the same statute because they both mean that a person has done something to avoid or evade an arrest. The difference is how one goes about thwarting his or her arrest. Generally speaking, eluding occurs when a defendant is dodging the officer while in a motor vehicle, motorcycle, etc., whereas resisting arrest often occurs when one flees by foot, escapes handcuffs, or even poses physical danger to an officer and creates a substantial risk to an officer during the effectuation of said arrest.
Call the Tormey Law Firm in Hackensack, NJ Today for a Free Consultation
Eluding and any related charges can result in serious penalties after convictions. The trajectory of your life may be altered substantially, which is why it is so important that you have qualified and skilled counsel to help you defend against these charges. For additional information and a free consultation about your eluding a police officer case in Bergen County, New Jersey, please contact us anytime at (201)-330-4979, or use our online contact form. Our Hackensack office is conveniently located in the heart of Bergen County, just steps from the Hackensack Municipal Court and Bergen County Superior Court. One of our criminal defense attorneys will be happy to discuss your case over the phone or to schedule an appointment to meet with you in person.