Saddle Brook Bench and Arrest Warrant Attorneys 
Criminal Defense Lawyers in Bergen County, New Jersey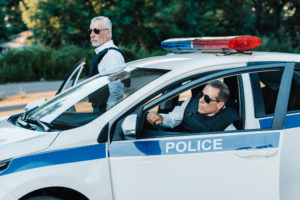 Facing a criminal charge in New Jersey can threaten your reputation, your livelihood, and many other components of your life. Fortunately, you do not need to travel these uncertain waters alone. An experienced criminal defense attorney can serve as your supporter, your defender, and your advocate as you confront what often seems an insurmountable challenge at the outset. The attorneys at The Tormey Law Firm are passionate about what they do and dedicated to turning over every rock and pursuing every possible avenue to achieve the best possible outcomes for their clients. Whether your case involves charges for aggravated assault, marijuana distribution, disorderly conduct, or another offense, we will stop at nothing to obtain a successful resolution.
If you or a loved one is facing criminal charges in New Jersey, our lawyers will employ their extensive knowledge of the law, solid connections, deft negotiation skills, and zealous advocacy to help you overcome the allegations against you. Contact our Hackensack offices anytime at (201)-330-4979 to receive a free consultation.
Arrest Warrants in New Jersey
An arrest warrant will be issued when a criminal complaint is signed against a defendant by either law enforcement or another citizen. Remember, for a citizen complaint to be filed, a judge must find probable cause for the issuance of the criminal complaint. Either way, once the criminal complaint is filed, the defendant will be arrested, charged, and processed. The processing includes fingerprints and a photograph (typically referred to as a "mugshot"). Additionally, bail must be set. Sometimes, depending on the severity of the charges, the defendant will be released on his or her own recognizance and will be given a court date. Failure to appear in court on the scheduled date will result in a bench warrant being issued.
Bench Warrants in New Jersey
Bench warrants are issued by a judge based on the defendant's failure to comply with a legal obligation, such as one of the following:
Failure to appear in court
Failure to comply with a court order
Failure to pay an outstanding fine or comply with another court-imposed penalty
Failure to pay child support
The most common bench warrant is issued based on the defendant failing to appear in court on a required court date. It is very important to resolve these pending matters so that a warrant is not outstanding for your arrest.
Success Story: Resolving an Outstanding Warrant in Morris County NJ 
Recently, Mr. Tormey represented a woman in Morris County who failed to appear in court on a driving while suspended ticket from 1992. As such, there was an outstanding bench warrant for her arrest since 1992. Mr. Tormey and the defendant posted bail on her behalf and the court scheduled a court date so that this outstanding matter could be resolved. Mr. Tormey helped to resolve the matter, and the defendant was able to get her license back after having been unable to have a license for twenty (20) years. To read just a few of our victories in court, view our success stories page.
Contact a Hackensack Failure to Appear in Court Defense Lawyer
If you or a loved one has an outstanding bench or arrest warrant, contact Travis J. Tormey for immediate assistance. He will walk you through the process, negotiate with the prosecutor and the court, and get you the best possible result in your pending criminal matters. Contact his offices anytime at (201)-330-4979 for a free consultation about your case.