Blood Tests in DWI Cases in New Jersey 
Mahwah Driving while Intoxicated (DWI) Defense Lawyers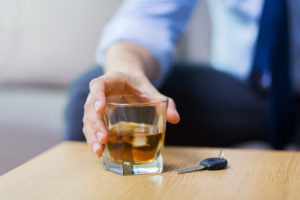 The attorneys at Hackensack's Tormey Law Firm have been representing clients charged with alcohol-related offenses throughout New Jersey for years. With extensive experience combating charges such as third offense DWI, refusal to submit to a breath test in a school zone, and driving under the influence of drugs in towns including Palisades Park, Fort Lee, and East Rutherford, we have developed specifically-formulated defense strategies to defeat a host of driving under the influence offenses.
Travis J. Tormey, the firm's founding partner, is one of a few New Jersey attorneys who is a certified Alcotest 7110 operator, the breath testing device used throughout the state to prosecute drunk driving cases. As such, Mr. Tormey understands the components of the machine, how it works, and can identify any issues with the functioning of the breath testing device. This knowledge and expertise can be used to attack the reliability of the breath test result in your case and may ultimately lead to the dismissal of your charges. With offices conveniently located in Hackensack, in the heart of Bergen County, Mr. Tormey and his team of knowledgeable trial lawyers are available immediately to assist you at (201)-330-4979. The initial consultation is always provided free of charge. Also, check out Mr. Tormey's in-depth video series about DWI charges in New Jersey on YouTube, including our video about strategies for fighting DWI blood tests.
Blood Tests in New Jersey DWI Prosecutions
The vast majority of drunk driving prosecutions in New Jersey utilize a breath test result from the Alcotest 7110 breath testing device to prove the driver's level of intoxication. However, in some cases, a breath test result in not available and a blood test is used to prove the drivers intoxication level. Typically, blood tests are used when an accident is involved and the driver is taken to the hospital from treatment. Some cases where blood tests are used include:
A defendant has been injured and is in need of medical attention or because of the defendant's status as being injured renders them unable to provide a breath sample
A defendant's blood alcohol content (BAC) is dangerously high
A defendant's blood alcohol content (BAC) is dangerously low
There are several ways to challenge the admissibility of a blood test result in a DWI case in New Jersey. First, it is possible to challenge the reliability of the sample based on the way the blood sample was obtained. It is also possible to challenge the chain of custody of the evidence obtained. Finally, you can also challenge the credentials of the individual who procured the blood because they must be medically authorized and licensed to do so.
Refusal to Submit to a Blood Test: Not a Valid Charge in New Jersey
Refusal to submit to a breath test is a valid charge in New Jersey under N.J.S. 39:4-50.2. However, refusal to submit to a blood test is not a valid charge. Police have the right to take blood in certain cases without your permission. As such, you do not have the right to refuse to submit to a blood test. Therefore, refusal to submit to a blood test is not a valid violation in New Jersey. Mr. Tormey recently represented a client in Newark Municipal Court who was improperly charged with refusal to submit to a blood test. As a result, Mr. Tormey was able to have that charged dismissed as a matter of law. To read just a few of our many DWI wins, visit our success stories page.
Call the Tormey Law Firm in Hackensack, NJ to Discuss Your DWI Case 
For additional information about your DWI charges in New Jersey, contact the offices of The Tormey Law Firm anytime at (201)-330-4979, or use our online contact form. Our Hackensack office is conveniently located in the heart of Bergen County, just steps from the Hackensack Municipal Court and Bergen County Superior Court. One of our drunk-driving defense attorneys will be happy to discuss your case over the phone or to schedule an appointment to meet with you in person.