East Rutherford Criminal Lawyers
Need Criminal Attorney East Rutherford Court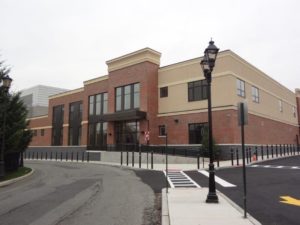 If you are exposed to jail time and a possible criminal record stemming from criminal charges in East Rutherford, New Jersey, it is critical to seek the assistance of an experienced criminal defense attorney. The criminal defense lawyers at our office regularly appear East Rutherford Municipal Court on behalf of clients arrested for disorderly conduct, simple assault, marijuana possession, reckless driving, DWI and a myriad of other criminal and traffic offenses. We also represent clients charged with indictable crimes like theft by deception, burglary, and robbery in East Rutherford. To find a confident and battle-tested East Rutherford criminal defense attorney who will stop at nothing to achieve a positive result in your case, contact our law firm today at (201)-330-4979. Our attorneys are pleased to provide free consultations and to answer any of your potential inquiries. You can also contact us by submitting an online contact form or schedule to meet with us in person at our convenient Bergen County office location.
Defending Criminal Charges in East Rutherford, New Jersey
East Rutherford is a borough in Bergen County with a population of nearly 9,000 people and a total area of over four square miles. East Rutherford is located in the valley of the Hackensack and Passaic rivers. Perhaps the borough's most notable feature is that it hosts the Meadowlands Sports Complex, home of the National Football League's New York Giants and New York Jets. Not surprisingly, East Rutherford sees thousands of arrests every year for criminal offenses during sporting events and concerts at the Meadowlands. Police are also on high alert for potential drunk-drivers leaving the complex, which is why they patrol the roadways so aggressively and issue countless of DWI charges annually.
The East Rutherford Municipal Court is responsible for the processing of all criminal and traffic complaints issued within the jurisdiction of the Borough of East Rutherford. If you are charged with a disorderly persons offense, a petty disorderly persons offense, a municipal ordinance violation, or a traffic offense in East Rutherford, your case will be handled in East Rutherford Municipal Court. The penalties you face will depend on the specific charge. For instance, a disorderly persons offense is punishable by up to 6 months in jail and fines amounting to $1,000. A petty disorderly persons offense may result in up to 30 days in jail and a maximum fine of $500. Motor vehicle violations are variable in terms of consequences, but you may lose your license, have to pay heavy fines, and some charges like DUI can even result in jail time.
East Rutherford Municipal Court Information
The municipal court is located at 1 Everett Place. The court office is open Monday-Friday 9:00am to 4:00pm, and the court office can be contacted directly at 201-438-0169.
For more information on the East Rutherford Municipal Court, please visit their website.
George O. Savino is the Judge.
Andrew Cimiluca is the Prosecutor.
Daryl Murray is the Court Administrator.
Directions to East Rutherford Municipal Court:
Other Helpful Links and Information About East Rutherford NJ
The East Rutherford Police Department is located at 312 Grove Street and can be contacted at 201-438-0165. For more information on the East Rutherford Police Department, please visit their website.
Contact an East Rutherford Disorderly Conduct Attorney to Discuss Your Case
If you are dealing with an arrest or charge for a criminal offense, a ticket for a traffic violation, a municipal ordinance, or other criminal charges in East Rutherford, New Jersey, you need sound legal counsel. Please contact our knowledgeable criminal defense lawyers anytime at (201)-330-4979. Consultations are always provided at no cost, or use our online contact form. An experienced East Rutherford criminal defense attorney will be happy to discuss your case over the phone or to schedule an appointment to meet with you in person. Get the answers you need to resolve your case and move on with your life.