Paramus DUI Attorneys
Beating Criminal and DWI Charges You may Face in Paramus NJ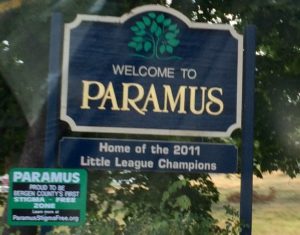 If you have been charged with a criminal offense or motor vehicle violation in Paramus, New Jersey, it is best to take immediate action by enlisting the services of a knowledgeable criminal defense attorney. Travis J. Tormey and the attorneys at The Tormey Law Firm have effectively handled thousands of cases in Superior and Municipal Courts in Bergen County and throughout New Jersey, including cases involving DWI, marijuana possession, shoplifting, and burglary in the Borough of Paramus and surrounding communities. With conveniently located offices in nearby Hackensack, we appear in Paramus Municipal Court on a regular basis as we work tirelessly to achieve the best possible results for our clients. Having had previous offices located across the street from the local Municipal Court in Paramus, we have spent years accumulating a lengthy list of successes defending clients facing charges for all manner of crimes and traffic offenses in the area. To access some of our success stories, click here. Otherwise, take advantage of the opportunity to consult with one of the experienced Paramus criminal defense attorneys at the Tormey Law Firm today by contacting our offices at (201)-330-4979. Finding the information you need can be your first step in the right direction.
Paramus NJ Municipal Court Information
Paramus is a borough in Bergen County, NJ. It is a suburb of New York City. The large borough has a population of 26,300 people and 10.5 square miles. With major roadways like Route 17 passing directly through the Borough and multiple shopping malls and large retail centers, countless people are pulled over in Paramus every year. In fact, charges for criminal offenses like possession of cocaine, heroin possession, drug paraphernalia, and unlawful possession of a weapon often arise out of traffic stops in the area. Arrests for shoplifting, theft of movable property, and receiving stolen property are also highly common in Paramus due to the prevalence of stores in the borough. When you are arrested for a disorderly persons offense, charged with DWI or DUI, or issued a ticket for a motor vehicle violation in Paramus, you are required to appear in the Paramus Municipal Court. These cases are presided over and ultimately decided by the judge who hears the case. In other words, criminal defendants are entitled to have a trial but the trial occurs before the Municipal Court Judge, who determines guilt or innocence, as opposed to a jury trial and subsequent decision.
The Paramus Municipal Court is located at 1 West Jockish Square, Paramus, NJ 07652. The court office is open Monday-Friday 9:00am to 4:00pm, and the court office can be contacted directly at 201-265-2100 (ext. 2). Cynthia Holmes is the Court Administrator. There are two judges who preside over Paramus Municipal Court sessions: Honorable Judge Joseph L. Mecca, Jr. and Honorable Judge Richard J. Conte. Court sessions are held every Monday and Wednesday at 3:30 p.m.
For more information on the Paramus Municipal Court, please visit their website.
Directions to Paramus Municipal Court:
Know Whether You Have been Charged with a Criminal or Traffic Offense in Paramus, New Jersey
Violations of the New Jersey Criminal Code differ from those offenses that violate the Motor Vehicle Code. Sometimes, these cases will overlap between criminal and traffic, as is common for cases involving drugs. First and foremost, you should check your summons to see whether your charges involve a violation of a "2C" offense or not. For instance, being charged with N.J.S.A. 2C:35-10 for drug possession means you are accused of criminal offense. On the other hand, being given a summons for N.J.S.A. 39:4-49.1 for possession of a controlled dangerous substance (CDS) in a motor vehicle means you are facing traffic charges. In many cases, the defendant will receive charges for both. Note, however, that the criminal charge contains a "2C" and the traffic violation does not. The same goes for DWI, which people often wonder whether it is a criminal or traffic offense.
Under New Jersey law, driving while intoxicated and driving under the influence of drugs are governed by the same statute, namely N.J.S.A. 39:4-50. DUI is a motor vehicle offense, though it may result in penalties as severe as those for criminal charges handled at the Municipal Court level. So why does it matter if you are being charged with a criminal or traffic violation? One will leave you with a criminal record and the other will not. A criminal conviction becomes something that you have to answer honestly about in the years to come when submitting important applications for things like jobs and housing. This is true even for seemingly minor petty disorderly persons offenses like disorderly conduct. Fortunately, you may be able to expunge your record in 5 years if convicted of a disorderly or petty disorderly persons offense. You can actually expunge up to 5 of these charges if you have no record of indictable convictions. Of course, the best thing you can do is avoid being found guilty in the first place.
If convicted of a DWI, you are responsible for fulfilling all of the conditions of your sentence, after which the conviction appears on your driver's abstract with the Department of Motor Vehicles. Having a DUI in your past can drive up your insurance rates, along with the extensive fines and other punishments included in your sentence. Repeated DWI's even have jail time attached and lengthy periods of driver's license suspension. Regardless of whether you have been issued a summons in Paramus for a criminal or traffic infraction, both have the potential to impact your current and future circumstances in devastating ways.
Paramus Criminal Misdemeanors Compared to Felonies
The Paramus Municipal Court handles New Jersey's version of criminal misdemeanor cases, known as disorderly persons offenses and petty disorderly persons offenses. Each of these types of criminal infractions are punishable by a possible county jail stint of 6 months or 30 days, respectively. Felonies in Paramus and throughout the state of New Jersey are called indictable crimes, with the name indicating that they are subject to indictment by a grand jury. If you are charged with a "2C" crime of any degree, whether it be fourth, third, second, or first, this is the equivalent of a felony offense. These cases are handled in the Bergen County Superior Court. When felony charges happen in Paramus, the next important thing to know if whether you are being charged on a warrant or a summons.
If charged on a summons, the person is taken to the local police station for processing and then released with the paperwork that lists their charges and required date to appear in court. On the other hand, if a person charged on a warrant, they will be arrested and taken to Bergen County Jail, at which point they are afforded the right to appear before a judge within 48 hours for a bail review. The Bergen County Prosecutor's Office prosecutes these cases and if they elect to do so, they can submit a motion for detention which requests that the defendant be kept in jail for the duration of their criminal proceedings. Our seasoned criminal defense lawyers have helped a multitude of clients at detention hearings, zealously arguing for their release and walking them through every step of the process thereafter. If you or a loved one has an upcoming detention hearing, make sure to seek sound legal counsel from our local Bergen County criminal law firm as soon as you are able.
How Bad is a DWI Charge in Paramus?
When the defendant is found guilty at trial on DWI charges, or when the defendant pleads guilty to the charges before trial, the judge in the case issues a sentence. The range of penalties in this sentence is determined by the New Jersey DWI statute, which is codified in N.J.S.A. 39:4-50. A lot will depend on whether this was your first DWI offense or you have previous DWI convictions on your driving record. Although jail time is possible in any DWI case, most first-time offenders are able to avoid jail. One common exception is when the defendant was highly intoxicated and registered an extremely high BAC, in which case the judge might sentence the offender to jail time even for a first offense. By contrast, a conviction for a second DWI offense within a 10-year period will result in mandatory jail time, as the judge must sentence the defendant to at least 2 days in jail. If this was the defendant's third DWI offense within 10 years, the judge must sentence the defendant to a minimum of 90 days in jail.
When it comes to punishments other than jail time, most DWI convictions result in similar types of penalties with varying lengths. For example, anyone convicted of drunk driving will have their driver's license suspended until they install an ignition interlock device in their vehicle, which remains for 3 months for a first offense. Things get worse for subsequent DUI convictions, as there is a license suspension of 1 to 2 years for a second offense, and 8 years for a third offense. Additionally, anyone convicted of a DWI is subject to a fine, surcharges from the Motor Vehicle Commission (MVC), and other monetary penalties. Other penalties that may be imposed by the judge, depending on the circumstances of the case, include community service. Everyone convicted of drunk or drugged driving is also required to attend alcohol education classes at the Intoxicated Driver Resource Center (IDRC). In addition to the court-ordered penalties, another major consequence of a DWI conviction could be higher insurance premiums or, in the worst cases, cancelation of your auto insurance coverage.
Other Helpful Links and Information About the Borough of Paramus, NJ
The Paramus Police Department is located at 1 Carlough Drive and can be contacted at 201-262-3400. For more information on the Paramus Police Department, please visit their website.
Facing Charges? Consult an Experienced Paramus NJ Criminal Attorney Today
For additional information and a free consultation about your criminal or traffic matter in Paramus, New Jersey, please contact us anytime at (201)-330-4979, or use our online contact form. One of our criminal defense attorneys will be happy to discuss your case over the phone or to schedule an appointment to meet with you in person at our local office in Bergen County.