Garfield Criminal Lawyers
Need Attorney for Criminal, DWI Case in Garfield Court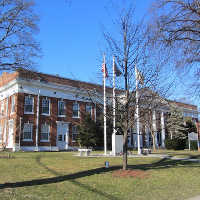 In Garfield, New Jersey, criminal charges can entail severe penalties and a host of collateral consequences if not addressed properly. Considering the gravity of being arrested and charged with a criminal offense or even a motor vehicle violation, it is crucial to hire an experienced criminal defense lawyer who can successfully resolve your case with the least possible impact on your life. At the Tormey Law Firm, our skilled defense attorneys have handled a wide variety of criminal cases in the City of Garfield and throughout Bergen County and New Jersey for years. In fact, our highly satisfied clients have written numerous reviews regarding the successes we have had handling their charges for disorderly conduct, eluding a police officer, marijuana possession, simple assault, driving under the influence of drugs (DUI) and many more. If you or someone you love has been charged with a criminal offense or traffic violation in Garfield, New Jersey, do not hesitate to find the answers you need. Contact our office today at (201)-330-4979 to discuss your case with an experienced Garfield criminal defense lawyer. A member of our talented defense team is always available to provide free consultations
Garfield NJ Municipal Court Information
Garfield is a large city in Bergen County, NJ. The city has a population of 30,500 people and a total area of 2.1 square miles. U.S. Route 46 and County Route 507 pass through Garfield. With its sizable population in a relatively small geographic area, police are always on high alert in the city, making frequent arrests and issuing thousands of summonses every year. When a person is charged with a disorderly persons offense or issued a ticket for a traffic violation in Garfield, they are required to appear in Garfield Municipal Court to face prosecution.
A disorderly persons offense is essentially a misdemeanor under New Jersey law. While a conviction for a disorderly persons offense is less serious than that for an indictable crime, you can still face up to 6 months in the county jail, $1,000 fine, a criminal record, and a host of other potential consequences. Similarly, charges for some traffic offenses like drunk driving can entail suspension of your driver's license for months or even years, as well as heavy fines and possible jail time. Fortunately, there are many ways to defend against criminal and traffic charges, which is why you need a knowledgeable criminal defense lawyer on your side throughout the legal process. Below is some helpful information that you will need for a criminal or traffic case in Garfield Municipal Court.
The Garfield Municipal Court is located at 111 Outwater Lane. The court office is open Monday-Friday 9:00am to 4:00pm, and the court office can be contacted directly at 973-478-6288.
Dennis Maycher is the Judge.
Joseph Giammanbo is the Prosecutor.
Krystyna Moskal is the Court Administrator.
For more information on the Garfield Municipal Court, please visit their website.
What Happens if You Receive a Summons from Garfield Municipal Court
The municipal court will probably send you a summons in the mail, if the police did not issue you one in person, and this summons will have your case number on it, as well as the degree of charges you face and the applicable statute in the NJ criminal code or traffic code. If you receive a summons to appear in Garfield Municipal Court on a criminal matter during a traffic stop, after being arrested, or you are notified via the mail, it is imperative that you attend court on the scheduled date. Failure to appear for a summons can result in the municipal court judge issuing a bench warrant for your arrest. Even if you are innocent of the underlying charges, you can still go to jail for failure to appear, have your driver's license suspended, and face heavy financial penalties in connection with the outstanding warrant. 
Also, keep in mind that the municipal court will send a summons to your address of record. If you have changed addresses, or if the court otherwise has the wrong address for you, it is your responsibility to notify the court of your current address. For traffic cases, you should also notify NJ Motor Vehicle Services of the address change. Failure to appear for your scheduled municipal court date will not necessarily be excused simply because you never received notification in the mail. A bench warrant can still be issued for your arrest. If this happens, you should get a lawyer involved immediately who can help you with having the warrant lifted and having a new court date scheduled. 
Directions to Garfield Municipal Court:
Other Helpful Links and Information About Garfield NJ
The Garfield Police Department is located at 411 Midland Avenue and can be contacted at 973-478-8500. For more information on the Garfield Police Department, please visit their website.
Contact a Garfield Marijuana Defense Attorney for a Free Consultation
If you or a loved one has been arrested in Garfield, New Jersey, you need to understand the charges and the penalties you face. For a free consultation with a criminal defense lawyer who can explain the process moving forward and outline your legal options, contact The Tormey Law Firm today at (201)-330-4979, or use our online contact form. An attorney with experience defending clients in the City of Garfield will be happy to listen to your specific situation and discuss possible defense strategies.