Bergen County Final Restraining Order (FRO) Lawyer
Restraining Order Attorneys with Offices in Hackensack, NJ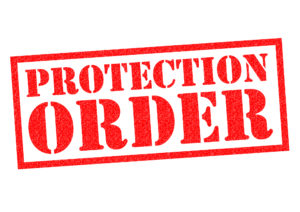 Domestic violence charges are often accompanied by temporary restraining orders (TRO's) in New Jersey. If you fail to adequately respond to the accusations being made against you, the TRO can become a final restraining order (FRO). Further, if you inadvertently violate a temporary or final restraining order in New Jersey, you may face criminal charges for contempt of court, which can spell other serious consequences. Considering the host of issues that may result from a restraining order, you should not hesitate to speak with a knowledgeable restraining order defense attorney about your case.
The Tormey Law Firm in Bergen County, New Jersey, is a group of highly knowledgeable criminal defense attorneys with years of experience representing clients charged with domestic violence offenses, including harassment, terroristic threats, and stalking, and those facing permanent restraining orders throughout New Jersey. Appearing in Superior Courts and Municipal Courts in northern New Jersey on a daily basis, including those in Rutherford, Edgewater, Elmwood Park, Hackensack, and Palisades Park, our lawyers serve on the front lines of the justice system day-in and day-out. If you or a loved one is facing a temporary restraining order (TRO), or you need help to secure a final restraining order in Bergen County, New Jersey, it is imperative that you speak with an experienced NJ restraining order attorney who understands the rules governing restraining orders and can guide you through these complex proceedings. To discuss your case with a lawyer who can help, contact the Hackensack offices of The Tormey Law Firm today at (201)-330-4979. You are just one free consultation away from the answers you need to protect yourself.
Here are some real restraining order cases the Tormey Law Firm has handled in Bergen County NJ:
Final Restraining Order (FRO) Hearings in New Jersey
If a Temporary Restraining Order (TRO) was issued, a Final Restraining Order (FRO) hearing will be scheduled at the Superior Court, Family Division within 10 days. If a TRO was issued, this means the judge previously determined that the alleged victim had standing under the Prevention of Domestic Violence Act. As such, the Superior Court judge must now determine whether an FRO is necessary. Essentially, the judge will take testimony from both parties and from any witnesses to determine if an FRO should be issued. Exhibits and evidence can be entered, including emails, text messages, voice mail messages, etc. In order to enter an FRO, the judge must verify the existence of the following three factors:
1) A predicate act of domestic violence occurred.
This means that the judge finds that an act of domestic violence happened. These acts can include stalking, harassment, assault, or terroristic threats. The judge needs to find evidence of just one of these predicate acts.
2) A prior history of domestic violence between the parties.
If this is the first incident of domestic violence between the parties, this element is not satisfied. Criminal charges can still be issued, but a restraining order may not be issued. Obviously, if the acts and evidence are extreme, a restraining order may still be issued.
3) The victim is in reasonable fear for their safety, and a restraining order is necessary to ensure their safety.
Does a Permanent Restraining Order in New Jersey Expire?
A final restraining order has no expiration date. It is permanent unless someone goes to court to terminate it. If you are seeking to remove a restraining order, it is highly advisable to have a lawyer assisting you with the process, as judges are often reluctant to terminate protective orders for fear of future harm to the victim or undue influence of the abuser over the victim in agreeing to terminate the order. Additionally, a permanent order means a defendant may not ever possess a weapon. Worse yet, restraining orders are delivered to law enforcement and the defendant is fingerprinted and registered permanently in a statewide database of restraining order defendants, the National Domestic Violence Registry. This may show up on background checks, potentially affecting a defendant's job or housing prospects.
Defenses Against a Restraining Order in NJ
An experienced attorney knows a variety of ways to have a restraining order dismissed in court. Travis Tormey explains some of the ways to disprove one of the above factors in order to win at a final restraining order trial in the video below.
Call the Garfield Restraining Order Lawyers at our Firm for Answers 
If you or a loved one is scheduled to appear at a final restraining order hearing in Bergen County or elsewhere in New Jersey, it is crucial to consult with an experienced domestic violence lawyer. Do not delay, as restraining order hearings are often scheduled soon after an arrest is made. Contact our Hackensack office location anytime at (201)-330-4979, or fill out our online contact form to schedule a free consultation with a New Jersey restraining order attorney.