New Jersey's No Early Release Act (NERA)
Bergen County Criminal Defense Lawyers with Offices in Hackensack, NJ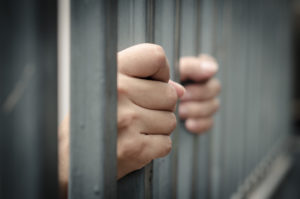 NERA, or The No Early Release Act, is codified in N.J.S.A. 2C:43-7.2. This criminal statute requires any defendant convicted of a first or second degree violent crime in New Jersey to serve at least 85% of their total sentence before becoming eligible for release on parole. NERA applies to most serious violent crimes, including crimes committed while using a dangerous weapon such as a handgun. If you are charged with a crime like armed robbery or carjacking, you can expect the NERA to apply in your case.
Facing a criminal charge in New Jersey, especially a NERA crime, can threaten your reputation, your livelihood, and many other components of your life. Fortunately, you do not need to travel these uncertain waters alone. An experienced criminal defense attorney can serve as your supporter, your defender, and your advocate as you confront what often seems an insurmountable challenge at the outset. The attorneys at The Tormey Law Firm are passionate about what they do and dedicated to turning over every rock and pursuing every possible avenue to achieve the best possible outcomes for their clients. Whether your case involves charges for aggravated sexual assault, stalking, terroristic threats, or another offense, we will stop at nothing to obtain a successful resolution.
If you or a loved one is facing criminal charges in New Jersey, our lawyers will employ their extensive knowledge of the law, solid connections, deft negotiation skills, and zealous advocacy to help you overcome the allegations against you. Contact our Hackensack offices anytime at (201)-330-4979 to receive a free consultation.
The No Early Release Act ("NERA") in New Jersey
Under N.J.S.A. 2C:43-7.2, the No Early Release Act (known as "NERA") provides that, for certain violent crimes, there shall be a minimum term of imprisonment of 85% of the sentence imposed. In other words, a person convicted of certain violent crimes will be required to serve 85% of the sentence imposed for the offense(s) before he or she will be eligible for parole on that offense.
N.E.R.A Crimes:
N.J.S.A. 2C:11-3 – Murder
N.J.S.A. 2C:11-4 – Aggravated manslaughter or manslaughter
N.J.S.A. 2C:11-5 – Vehicular homicide
N.J.S.A. 2C:12-1(b) – Aggravated assault
N.J.S.A. 2C:12-11(b) – Disarming a law enforcement officer
N.J.S.A. 2C:13-1 – Kidnapping
N.J.S.A. 2C:14-2 – Aggravated sexual assault
N.J.S.A. 2C:14-2(b), N.J.S.A. 2C:14-2(c)(1) – Sexual Assault
N.J.S.A. 2C:15-1 – Robbery
N.J.S.A. 2C:15-2 – Carjacking
N.J.S.A. 2C:17-1(a)(1) – Aggravated Arson
N.J.S.A. 2C:18-2 – Burglary
N.J.S.A. 2C:20-5 – Extortion
N.J.S.A. 2C:35-4.1 – Booby traps in manufacturing or distributing facilities
N.J.S.A. 2C:35-9 – Strict liability for drug-induced deaths
N.J.S.A. 2C:38-2 – Terrorism
N.J.S.A. 2C:38-3 – Producing or possessing chemical weapons, biological agents, or nuclear or radiological devices
Requirements of The No Early Release Act ("NERA") in New Jersey
In addition to the 85% requirement mentioned above, the court shall also impose a period of parole supervision. Parole supervision commences upon the completion of the sentence of incarceration. During the term of parole supervision, the defendant shall remain in release status in the community while in the legal custody of the Commissioner of the Department of Corrections and shall be supervised by the State Parole Board as if on parole. The court will impose a five-year term of parole supervision for a first degree crime and a three-year term for a second degree crime.
If the offender violates the conditions of his or her parole supervision, parole may be revoked and the offender may be subject to return to prison to serve all or any portion of the remaining period of parole supervision, even if they have completed serving the term of imprisonment previously imposed.
For additional information on crimes that are subject to the "No Early Release Act," contact our office in Bergen County, New Jersey at (201)-330-4979 for immediate assistance.