Ridgefield Park DWI Lawyers
The village of Ridgefield Park, New Jersey produces a shocking number of arrests of DWI charges, regardless of its small size and declining population. In the less than 2 miles that Ridgefield Park covers, people are pulled over and charged with driving under the influence on a regular basis. According to the last U.S. Census, the village's population included 12,729 residents, 4,851 households, and 3,274 families, which reflected a decrease from the previous data collection year. However, this Bergen County municipality is conveniently located in the heart of northern New Jersey and has several major roadways running through it, including the New Jersey Turnpike, Interstate 80, and U.S. Route 46. Police in Ridgefield Park Village and State Troopers conduct traffic stops on highways and local roads constantly, issuing charges for driving while intoxicated and driving under the influence of drugs to residents and people simply passing through. If you find yourself charged with DWI in the village of Ridgefield Park, New Jersey, you should contact the experienced DWI attorneys at our firm to find out what you can do to avoid the serious penalties you're facing. Whether it's your first DWI offense DWI, second DUI, or you were charged with refusal to submit to a breath test, we are thoroughly prepared to help.
The Tormey Law Firm is a renowned team of New Jersey DWI lawyers who have successfully represented thousands of clients facing drunk driving and drug DUI charges in courts across New Jersey. Led by Travis J. Tormey, who is among the select few DWI defense lawyers who are certified on the Alcotest 7110 breath-testing device, the only device used to prosecute drunk driving cases in NJ, our team includes a former DWI prosecutor, former judicial law clerk, and former New Jersey State Trooper who now serves as a private investigator and expert witness for the firm. Utilizing our in-depth knowledge of the Alcotest machine, as well as the other components of New Jersey DWI prosecutions, such as probable cause for a DWI stop, proof of intoxication, and proof of operation, we effectively attacks the State's case to achieve the best possible result. Contact our Bergen County office at (201)-330-4979 for a free consultation about your case with an experienced Ridgefield Park DWI attorney.
Charged with DWI in Ridgefield Park, New Jersey
Ridgefield Park is a village in Bergen County that serves as a through-way for many of the most congested highways in New Jersey, such as Route 46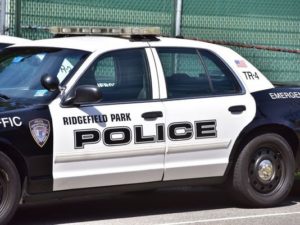 and Interstate 95. Considering the access it provides, it is not surprising that Ridgefield Park Municipal Court hears nearly 100 DWI cases every year, making it one of the most prominent towns for DWI prosecutions in Bergen County. Sometimes, these charges are accompanied by other tickets for traffic violations. In total, there were 5,712 traffic violations in Ridgefield Park, NJ between July 2017 and February 2018. Anyone charged with a violation of N.J.S.A. 39:4-50 (DUI / DWI) in Ridgefield Park will be required to appear in the Ridgefield Park Municipal Court located at 234 Main Street. The court office is open Monday through Friday from 8:30am to 4:30pm, and the court office can be contacted directly at (201) 641-4950 (ext. 502). The Court Administrator is Susana Vargas. DWI cases are heard and decided by presiding judge F. Terrance Perna and prosecuted by Thomas Quirico. For more information about the court, visit the Ridgefield Park Municipal Court website.
When you are charged with DWI, the State must effectively prove a number of critical elements in order to satisfy its burden and support a conviction. Due to the fact that prosecutors are not provided with the discretion to negotiate downgraded sentences in DWI cases, a defense attorney must successfully undermine one of the essential components of the State's argument in order to have your case dismissed. Our team's multifaceted experience with DWI defense allows us to craft sophisticated arguments that have led to thousands of DUI dismissals in courts throughout New Jersey. Some of the most common arguments we use to have DWI charges dismissed call into question the validity of the Field Sobriety Testing, Breath Testing, Blood Testing, the 20-Minute Observation Period, The Alcotest 7110 Machine, Failure to Provide Discovery, the the CAD Report, and the Refusal Form. We will extensively examine the evidence in your case and every step of police protocol to find potential defenses that our attorneys can use to beat your DWI charges.
Ridgefield Park DUI Defense Attorneys
If you are facing driving while intoxicated or under the influence of drugs charges after a motor vehicle stop in Ridgefield Park, New Jersey, it is critical to speak with an experienced DWI defense attorney before appearing in court. Finding out what can be done to mitigate the consequences of a DUI conviction is the best thing you can do in this precarious situation. For a free consultation with an experienced Ridgefield Park DWI lawyer, contact The Tormey Law Firm in Bergen County at (201)-330-4979 today.