Bergenfield NJ Megan's Law Removal Lawyers 
Bergen County NJ Removal from Megan's Law Attorneys

The Tormey Law Firm in Hackensack, New Jersey is a criminal defense team with lawyers who understand how sex crime accusations are made and how to defend against these allegations. Founding attorney Travis J. Tormey has established a strong reputation throughout the state, in part through his impressive work defending individuals against a wide variety of sex charges, including lewdness, aggravated sexual assault, and luring.
For example, Mr. Tormey was recently successful in having a wrongfully accused sex offender exonerated in the Ocean County Superior Court after more than a decade. He has also been successful numerous times in having individuals removed from Megan's Law registration requirements. In addition, during his time at the United States Attorney's Office, Mr. Tormey worked with the sex crimes unit on federal prosecutions. Due to his impressive experience, Mr. Tormey is considered an authority in this area and has been featured in the Asbury Park Press as a legal resource on sex crimes and Megan's Law in New Jersey. He was also recently quoted in the Bergen Record regarding the rise of luring incidents in the Bergen County area.
At The Tormey Law Firm, regularly representing clients in towns such as Mahwah, Bergenfield, and Ridgefield Park and concentrating solely on criminal defense provides us with a unique and powerful edge, which we use to benefit our clients every day. With offices conveniently located in the heart of Bergen County, one of our attorneys is always available immediately to provide you with a free consultation. Contact us at (201)-330-4979 to learn more about the charges and penalties you may be facing. Understanding the nature of the charges against you is truly the first step to achieving a positive outcome.
Removal from Megan's Law in New Jersey: N.J.S.A. 2C:7-2(f)
The statute which governs the potential removal of a registrant from Megan's Law is N.J.S.A. 2C:7-2(f). The statute stipulates, in pertinent part:
§ 2C:7-2(f) Removal from Megan's Law
f. Except as provided in subsection g. of this section, a person required to register under this act may make application to the Superior Court of this State to terminate the obligation upon proof that the person has not committed an offense within 15 years following conviction or release from a correctional facility for any term of imprisonment imposed, whichever is later, and is not likely to pose a threat to the safety of others.
Removal from Megan's Law after 15 Years 
To apply to be removed from Megan's Law registration requirements, the following must be true:
15 years have passed since the conviction or release from prison (whichever is later);
The conviction was not for any offense listed in section g of the statute;
The registrant has not had any convictions in the 15 years since the original conviction; and
The registrant is "not likely to pose a threat to the safety of others."
Terminating Lifetime Supervision
The typical requirements for getting off of Parole Supervision for Life (PSL) and Community Supervision for Life (CSL)  are the same first two requirements of getting off of the Megan's Law list, therefore the motion for removal from the list and a motion to terminate supervision can be made simultaneously. If you commit another crime and receive another conviction, the 15-year clock starts again once the sentence is completed.
Juvenile Megan's Law Removal
If you committed an offense under the age of 14 years, and conviction of said led to being on Megan's Law, it is possible for you to be removed from the list at the age of 18. An experienced attorney will be able to help you initiate proceedings in order to make this happen.
Supporting Your Case to Get Off Megan's Law 
Getting removed from lifetime supervision due to a mistake you made in the past can seem like an insurmountable obstacle to those who have since felt nothing but shame and guilt. New Jersey's Megan's Law requires those convicted of certain sex crimes to be added to a list, and sometimes be sentenced to lifetime supervision, so that the community is aware of this person and what they've done. However, there are experienced Megan's Law attorneys such as ours in New Jersey who have been getting reformed individuals off of Megan's List for years. We accomplish this through a very specific process for individuals meeting certain criteria. It involves a Motion for Removal from Megan's Law and it must be strongly supported by everything the individual has done in order to address what put them on the list.
A motion is made for removal from the Megan's Law notification list, as well as termination from any lifetime supervision that may have been part of the sentence. This only happens once all of the requirements that are listed below are satisfied through a preliminary investigation by an experienced attorney who has done this tricky kind of work before. The investigation continues, after the firm concludes that the person qualifies for these services, into what work has been done, what success the person has had, and changes have been made in order to support the court's finding of it being highly unlikely for the person to be a threat to society.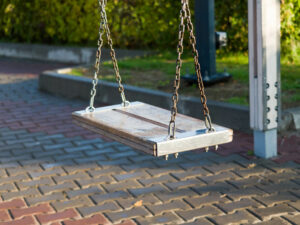 Our experienced Megan's Law attorneys will give the court a complete representation and display of your life by submerging ourselves into everything you have done since the time of the crime. This would include any and all treatment you may have undergone, any sentences served, any acts of contrition, any character letters, employment, education, training, etc. Most importantly, we inform you that you'll need a psychiatrist to meet with so that they may compile a report consisting of some of this information, as well as if they think you are a threat or potentially pose a threat to the community. The psychiatric report would also include a recommendation of whether or not terminating your supervision and/or getting you off the list is a good idea, and harmless to the community.
The goal is to prove to the court that you have changed as a person, and have a very small, if not zero, chance of committing another crime. The court will determine your eligibility for removal based on all of these factors, but place significant important on the expert report provided, as well as the Registrant Risk Assessment Scaling (RRAS) which provides a forecast of the chance you may commit any type of crime in the future. If this risk assessment shows that you may commit a sexual crime, or another crime (any kind), they will most likely deny your application for removal and termination from lifetime supervision.
Contact the The Tormey Law Firm to Speak with a Megan's Law Defense Attorney 
If you meet the above requirements, you are eligible to apply for termination of your Megan's Law registration requirements. It's very important that you have an experienced attorney who can present the facts of your case to the court so that any explanations, reports, and proof of transformation, etc. is used to support a favorable outcome. The strongest arguments can only be provided by experienced attorneys who have had success in previously removing people from life supervision and Megan's Law. Our attorneys can paint the clearest picture of your transformation and present it, for you, to the court using methods proven to work.
If you believe you qualify for removal, then you should call our experienced Megan's Law and Sex Crimes Defense Attorneys immediately. We have submitted and successfully removed our clients from both Megan's Law disclosure and have terminated them from PSL and CSL in Paramus, Englewood, Montvale, Ramsey, Rutherford, and other Bergen County towns. Whether you need to appeal a tier classification, defend against sex crime charges, avoid Megan's Law altogether, or are seeking to get off Megan's List after the period mandated by law in New Jersey, trust us to assist you. Our lawyers have removed Megan's Law registrants from lifetime community supervision and reporting requirements and we can help you too.
For additional information, contact the Hackensack offices of The Tormey Law Firm at (201)-330-4979. Mr. Tormey is ready to provide you with immediate assistance and a free consultation about your case.