Stages Of A Criminal Case in Bergen County, New Jersey
Criminal Defense Lawyers Serving Hackensack, Teaneck, Fort Lee, Mahwah, Paramus, and throughout Bergen County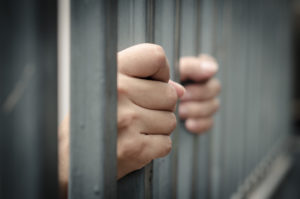 Facing a criminal charge in Bergen County, New Jersey can threaten your reputation, your livelihood, and many other components of your life. Fortunately, you do not need to travel these uncertain waters alone. An experienced New Jersey criminal defense attorney can serve as your supporter, your defender, and your advocate as you confront what often seems an insurmountable challenge at the outset. The criminal defense lawyers at The Tormey Law Firm are passionate about what they do and dedicated to turning over every rock and pursuing every possible avenue to achieve the best possible outcomes for their clients. Whether your case involves charges for possession of marijuana, prescription fraud, robbery, aggravated assault, or another criminal offense, we will stop at nothing to obtain a successful resolution. If you or a loved one is facing criminal charges in Bergen County, New Jersey, our lawyers will employ their extensive knowledge of the law, solid connections, deft negotiation skills, and zealous advocacy to help you overcome the allegations against you. Contact our offices in Hackensack anytime at (201)-330-4979 to receive a free consultation with an experienced Bergen County criminal defense lawyer.
The Criminal Legal Process in New Jersey
The Tormey Law Firm boasts a team of highly experienced criminal defense lawyers who have handled thousands of criminal cases in New Jersey. We will walk you through every step of the criminal legal process, which may include the following:
Contact an Experienced Bergen County Criminal Defense Attorney to Learn More
If you have been arrested and accused of a crime in Bergen County, New Jersey, it is highly advisable to enlist and attorney with experience defending clients in Bergen County Superior Court and Municipal Courts throughout the area. The Tormey Law Firm, with offices in the center of the Bergen County Justice Complex, is a practice solely devoted to criminal and motor vehicle offenses, which allows us to focus entirely on criminal defense work and current case law. We have successfully represented thousands of clients charged with these offenses in New Jersey and continually achieve positive results. Contact us to discuss your case at (201)-330-4979.