Plea Bargaining and the Status Conference in New Jersey
Bergen County Criminal Defense Lawyers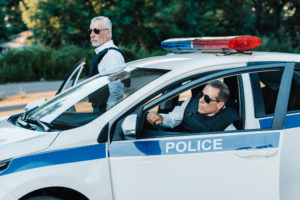 Facing a criminal charge in New Jersey can threaten your reputation, your livelihood, and many other components of your life. Fortunately, you do not need to travel these uncertain waters alone. An experienced criminal defense attorney can serve as your supporter, your defender, and your advocate as you confront what often seems an insurmountable challenge at the outset. The attorneys at The Tormey Law Firm are passionate about what they do and dedicated to turning over every rock and pursuing every possible avenue to achieve the best possible outcomes for their clients. Whether your case involves charges for prescription fraud, credit card fraud, robbery, or another offense, we will stop at nothing to obtain a successful resolution.
If you or a loved one is facing criminal charges in New Jersey, our lawyers will employ their extensive knowledge of the law, solid connections, deft negotiation skills, and zealous advocacy to help you overcome the allegations against you. Contact our Hackensack offices anytime at (201)-330-4979 to receive a free consultation.
New Jersey Plea Bargaining and the Status Conference – Can I get a plea deal?
Typically, the State will provide their "best plea offer" at the pre-indictment conference. If a defendant elects not to accept that offer and the case is marked for the grand jury, the plea offer will undoubtedly go up after an indictment is issued. A defendant will receive another plea offer, along with the discovery package, at the arraignment. The case will then be scheduled for a status conference, which allows the defense to review the State's evidence (proofs, also known as the discovery) and the plea offer to determine whether to accept the State's offer. The defense can then make a counteroffer, provide discovery or exculpatory evidence, and provide any other documents in support of their counteroffer (such as letters of recommendation, transcripts, awards, etc.) The State will then determine whether to accept the counteroffer and resolve the case. If the case resolves during these plea negotiations, then a plea will be entered by the defendant and the case will be scheduled for sentencing. If the sides are unable to reach a plea agreement, at some point there will be a plea cutoff date. If the parties are still unable to reach an agreement by that date, then no further plea negotiations will be allowed after that date. The case will then be scheduled for a pre-trial conference and then ultimately proceed to trial if the parties are unable to reach a resolution that is acceptable to both the State and the defense.
For additional information or immediate assistance, contact the Hackensack offices of The Tormey Law Firm anytime at (201)-330-4979.