Fort Lee NJ Forgery Defense Lawyers
Forgery Defense Attorneys in Bergen County, New Jersey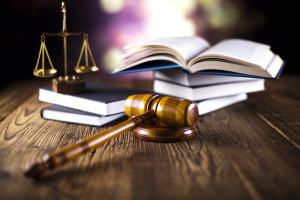 Forgery is a serious felony charge in New Jersey punishable by fines, probation, and even jail time depending on your criminal history. In addition, if you are convicted of forgery in NJ, you will have a permanent felony conviction on your record which will show up on background checks for work, school, professional licenses, etc.
At the Tormey Law Firm, our seasoned defense attorneys have been handling cases involving credit card fraud, burglary, and check fraud throughout New Jersey for years, including in Montvale, Palisades Interstate Park, and Lyndhurst. In fact, Mr. Tormey was featured in the Daily Record in Morris County regarding shoplifting charges, the immigration consequences, and other potential penalties for those convicted. In addition, some of our lawyers have prosecuted these charges on behalf of the State and now use their training and expertise to defend our clients in court. Call us today at (201)-330-4979 for a free consultation about your case, and please continue reading this page for more information about forgery charges in New Jersey.
Forgery Charges in New Jersey: N.J.S.A. 2C:21-1
In New Jersey, N.J.S.A. 2C:21-1 governs forgery offenses in New Jersey and provides, in pertinent part:
§ 2C:21-1. Forgery
Forgery. A person is guilty of forgery if, with purpose to defraud or injure anyone, or with knowledge that he is facilitating a fraud or injury to be perpetrated by anyone, the actor:
(1) Alters or changes any writing of another without his authorization;
(2) Makes, completes, executes, authenticates, issues or transfers any writing so that it purports to be the act of another who did not authorize that act or of a fictitious person, or to have been executed at a time or place or in a numbered sequence other than was in fact the case, or to be a copy of an original when no such original existed; or
(3) Utters any writing which he knows to be forged in a manner specified in paragraph (1) or (2).
"Writing" includes printing or any other method of recording information, money, coins, tokens, stamps, seals, credit cards, badges, trademarks, access devices, and other symbols of value, right, privilege, or identification, including retail sales receipts, universal product code (UPC) labels and checks. This section shall apply without limitation to forged, copied or imitated checks.
As used in this section, "information" includes, but is not limited to, personal identifying information as defined in subsection v. of N.J.S.2C:20-1.
b. Grading of forgery. Forgery is a crime of the third degree if the writing is or purports to be part of an issue of money, securities, postage or revenue stamps, or other instruments, certificates or licenses issued by the government, New Jersey Prescription Blanks as referred to in R.S.45:14-14, or part of an issue of stock, bonds or other instruments representing interest in or claims against any property or enterprise, personal identifying information or an access device. Forgery is a crime of the third degree if the writing is or purports to be a check. Forgery is a crime of the third degree if the writing is or purports to be 15 or more forged or altered retail sales receipts or universal product code labels.
Otherwise forgery is a crime of the fourth degree.
c. Possession of forgery devices. A person is guilty of possession of forgery devices, a crime of the third degree, when with purpose to use, or to aid or permit another to use the same for purposes of forging written instruments, including access devices and personal identifying information, he makes or possesses any device, apparatus, equipment, computer, computer equipment, computer software or article specially designed or adapted to such use.
New Jersey Penalties for Forgery or Possession of Forgery Devices
As the above statute details, forgery is either a third degree indictable offense or fourth degree indictable offense in New Jersey, depending on the circumstances of the alleged offense. As a result, these charges must be handled at the Superior Court in the county in which the offense was committed. For example, if your forgery was allegedly committed in Garfield City, New Jersey, this case must be handled at the Bergen County Superior Court located in Hackensack. If you have no prior criminal record, third degree crimes have a presumption of non-incarceration. Fourth degree crimes also have a presumption of non-incarceration. Therefore, you are considered a good candidate for probation if you have no prior convictions and are charged with third degree or fourth degree forgery. You may also be eligible for the Pre-Trial Intervention (PTI) program.
Speak with a Bergen County NJ Criminal Defense Lawyer about Your Forgery Charges
If you or a loved one has been charged with forgery or another criminal offense in New Jersey, contact our Hackensack offices anytime at (201)-330-4979 for a free consultation.