Sex Crime Defense Attorneys in Bergen County, New Jersey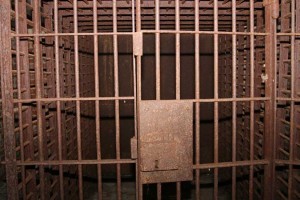 A sex offense charge is one of the most serious criminal charges you can face. That's because sex crimes often carry the most severe penalties, and prosecutors and judges often seek maximum punishments as a way to deter future offenders and protect victims. For an individual accused of a sex crime in New Jersey, the statutory punishments can be extreme: a conviction for a felony-level sex offense will almost certainly result in you being sentenced to significant prison time. Moreover, there is often a tainted perception of those accused of sex crimes that can make it seem like you are already considered guilty even before you've had a chance to defend yourself in court. Worse yet, even long after the criminal matter has been resolved, you will have a permanent record that could damage your reputation and adversely affect your relationships and employability in the future.
With the catastrophic consequences of a conviction and potential damage to your reputation, it is critical to enlist an aggressive defense attorney who can advocate on your behalf throughout criminal proceedings for an alleged sex crime. If you have been charged with sexual assault, lewdness, criminal sexual contact, endangering the welfare of a child, internet sex crimes, or another related sexual offense in Bergen County, contact us immediately at (201)-330-4979 to speak to an attorney free of charge. Our firm's founding lawyer has in fact, been featured in the Asbury Park Press as a legal resource on sex crimes and Megan's Law in New Jersey. We have the knowledge, talent, and experience to provide you with the honest answers you need.
Mahwah NJ Sex Charges Defense Lawyers 
Generally speaking, a person charged with a sex crime under the NJ criminal code has been accused of committing a crime involving sexual activity. The Tormey Law Firm in Hackensack, New Jersey is a criminal defense team with lawyers who understand how sex crime accusations are made and how to defend against these allegations. Founding attorney Travis J. Tormey has established a strong reputation throughout the state, in part through his impressive work defending individuals against a wide variety of sex offense charges, including:
Potential Punishments for NJ Sexual Offenses
While some sex offenses like lewdness and solicitation can be classified as disorderly persons offenses (i.e., misdemeanors), most sex offenses in New Jersey are classified as felonies. This is an important distinction because felony-level offenses are handled in the county superior court and carry prison sentences if the defendant is convicted. Once a sex crime charge has been classified as a felony, the penalties attached to the charge will be determined by the degree of the offense:
First degree sex crime: 10-20 years in prison
Second degree sex crime: 5-10 years in prison
Third degree sex crime: 3-5 years in prison
Fourth degree sex crime: up to 18 months in prison
Sex crime degree classifications are set forth by the NJ criminal code. For instance, if you are charged with criminal sexual contact under N.J.S.A. 2C:14-3, you will face fourth degree charges and be subject to incarceration for 18 months. If you are charged with endangering the welfare of children under N.J.S.A. 2C:24-4, you will face third degree charges and could be sentenced to 3-5 years in state prison. A charge of aggravated sexual assault under N.J.S.A. 2C:14-2 will bring first degree charges and a possible punishment of 10-20 years behind bars. Beyond that, a first degree crime like aggravated sexual assault is covered by the No Early Release Act (NERA), which requires a minimum term of incarceration and parole ineligibility for anyone convicted of certain violent crimes.
How to Handle Sex Crime Allegations in New Jersey 
Even if you have only been questioned about possible involvement in a rape or other sex crime, it is important to contact a lawyer. Police are always working to build a case against you. Before speaking to police, you need to consult with an attorney who will protect your rights.
When you contact The Tormey Law Firm regarding your case, we will conduct our own investigation to build your defense. We do not hesitate to take a case to trial if a pretrial agreement cannot be reached. However, we are also highly experienced in negotiating with prosecutors and will work to have your charges reduced if and when it makes sense.
You can be removed from the Megan's Law registration list. Travis J. Tormey is among a handful of attorneys in the state who have successfully filed motions to have a convicted sex crimes offender removed from the Megan's Law registration list. A person can be removed from the list if he or she has not committed any offenses in 15 years since either the date of the original conviction or the date the person was released from prison, whichever is later.
Call for a Free Consultation with an Experienced NJ Sex Crimes Defense Lawyer
The negative public stigma associated with sexual offenses can make it challenging to receive the objective and fair criminal process that you deserve. In addition, prosecutors often pursue defendants facing sex crime charges with great force because of the public perception of these cases.  If you have questions about your sexual offense charges in Bergen County or elsewhere in New Jersey, the attorneys at The Tormey Law Firm always offer free consultations. Contact us via our Hackensack office at (201)-330-4979 or submit a online contact form to schedule an appointment.