Bergenfield Harassment Defense Attorneys
Have you been Charged with Harassment in Bergen County, NJ? Get Help with Your Top Defense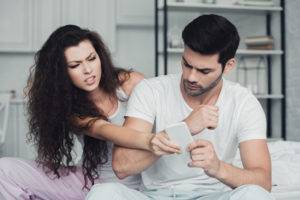 In New Jersey, harassment charges can arise in a variety of circumstances, and many times, these allegations are a result of miscommunication or misunderstanding among the parties involved. In order to effectively protect your reputation, your criminal record, and ultimately, your future, it is essential to consult with a knowledgeable legal professional. The talented criminal defense attorneys at The Tormey Law Firm have accumulated a breadth of experience in the realm of criminal defense and drunk driving (DWI), which they harness every day on behalf of clients facing charges in Bergen County, NJ.
With offices centrally located in the Hackensack justice corridor, where the Hackensack Municipal Court, Bergen County Superior Court, and Bergen County Jail are just outside of our doors, we are passionate about fighting for our clients as they attempt to navigate the complex legal process. If you or someone you love has been charged with an offense such as harassment, stalking, DWI, or assault, we are readily available to assist you in taking the necessary steps to move on with your life.
Our clients, who face prosecution in courts throughout Bergen County, including Bergenfield, Carlstadt, and Ridgefield Park, place their confidence in our hands and we take this responsibility very seriously, refusing to provide any less than the best possible defense. Contact the offices of The Tormey Law Firm 24 hours a day, 7 days a week to find a legal advocate who truly prioritizes your needs. We can be reached at 201-330-4979 anytime, day or night, for free consultations.
Harassment Charges in New Jersey: N.J.S.A. 2C:33-4
Under New Jersey Law, harassment offenses are governed by N.J.S.A. 2C:33-4, which mandates the following:
§ 2C:33-4. Harassment
Except as provided in subsection (e), a person commits a petty disorderly persons offense if, with purpose to harass another, he:
a. Makes, or causes to be made, a communication or communications anonymously or at extremely inconvenient hours, or in offensively coarse language, or any other manner likely to cause annoyance or alarm;
b. Subjects another to striking, kicking, shoving, or other offensive touching, or threatens to do so; or
c. Engages in any other course of alarming conduct or of repeatedly committed acts with purpose to alarm or seriously annoy such other person.
d. (Deleted by amendment, P.L. 2001, c. 443).
e. A person commits a crime of the fourth degree if, in committing an offense under this section, he was serving a term of imprisonment or was on parole or probation as the result of a conviction of any indictable offense under the laws of this State, any other state or the United States.
A communication under subsection a. may be deemed to have been made either at the place where it originated or at the place where it was received.
New Jersey Harassment Offense Penalties
As indicated by the aforementioned statute, harassment is a criminal offense in New Jersey which can be classified as a fourth degree felony or petty disorderly persons offense. The difference between the grading of these charges is significant, as fourth degree crimes are adjudicated at the Superior Court in the county in which the alleged offense occurred, while petty disorderly persons offenses are heard in the local municipal court. Further, fourth degree crimes are punishable by up to 18 months of incarceration in New Jersey State Prison. On the other hand, petty disorderly persons offenses entail less severe penalties, which include a sentence to serve up to 30 days in the county jail and a maximum fine of $500.00.
Typically, people charged with harassment face a petty disorderly persons offense. The charges become more extreme and are thus enhanced to an indictable offense of the fourth degree if the defendant is incarcerated, on probation, or on parole after being found guilty of another crime.
Harassment: Grounds for a Restraining Order and a Contempt Charge if a Protection Order is in Place
A criminal offense of harassment is also a domestic violence offense. This means that harassment is included among the many acts that can be cited for a restraining order. If the alleged victim qualifies under the Prevention of Domestic Violence Act, they are afforded the option of filing criminal charges and a restraining order against the person supposedly harassing them. These accusations are extremely common, as the harassment statute encompasses a wide range of conduct which can be subjective. For instance, a bad break-up with many heated exchanges and possibly text messages, voicemails, or social media messages, can become a criminal and domestic violence case when one person chooses to get the legal system involved.
In essence, harassment can refer to any type of communication, conduct, or offensive language committed with purpose to alarm someone else. It is easy to see how perception becomes so important in these cases and how strained relationships can quickly spiral into criminal charges. If accused of harassment in a domestic violence case, you face additional legal proceedings in two distinct systems, criminal and civil court, both of which can impact your freedoms and your reputation. The criminal harassment charges under N.J.S.A. 2C:33-4 may result in punishments that include a $500 fine and up to 30 days in the county jail. It will also appear on a background check unless you expunge your criminal record.
If a final restraining order is issued based on harassment allegations, your weapons and firearms permits must be seized and you are prohibited from contacting or going anywhere near the alleged victim and their loved ones. Once a restraining order is in place, committing harassment becomes a violation of a restraining order, yet another criminal charge with the potential for jail time. A typical contempt charge for violating a protection order is graded as a disorderly persons offense; however, it is upgraded to a fourth degree crime when the underlying violation is a harassment offense. If you have been charged with harassment and served with a restraining order, contacting a seasoned defense lawyer who can challenge both of these legal issues in the respective courts is paramount. The matter is time-sensitive, as a restraining order hearing is considered emergent and must be held within a 10-day period, so don't delay in seeking help with your case as soon as possible.
Contact our Hackensack Criminal Law Office for a Free Consultation
Many times, our skilled defense attorneys can negotiate for the downgrading of harassment charges to lesser, non-criminal offenses, which require the payment of a fine and will not result in a charge on your criminal record. For a free consultation about your Bergen County, NJ harassment case, contact the Hackensack offices of The Tormey Law Firm at (201)-330-4979. We are always available to provide a comprehensive assessment of your case and to outline your available legal options.