Palisades Interstate Park Resisting Arrest Defense Lawyers
Need a Lawyer for Resisting Arrest Charge in Bergen County NJ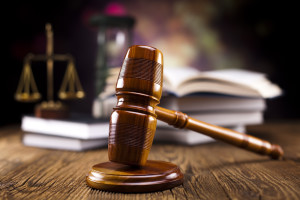 With a disorderly persons offense or felony charge for resisting arrest, one negative moment can spell serious repercussions for the rest of your life. While a conviction for resisting arrest can be embarrassing, perhaps the most devastating consequence of a conviction is that you could be sentenced to serve time in jail. There are three different levels under the governing statute, N.J.S.A. 2C:29-2. The most basic charge applies when you prevent or attempt to prevent an officer acting within their capacity as law enforcement, from arresting you. Resisting arrest becomes more serious if you were attempting to avoid an arrest by fleeing from the officer. This crosses the line from a disorderly persons offense into felony territory, becoming a fourth degree crime. In even more severe cases, the offense become a third degree criminal charge if your actions involve threatened or realized acts of violence, or cause a significant risk of the police or anyone else being injured. When you are facing resisting arrest charges at any level in New Jersey, it is crucial to consult with an experienced criminal defense attorney.
The notable criminal defense lawyers at Bergen County office of The Tormey Law Firm defend clients charged with a host of crimes, including simple assault, shoplifting, and burglary throughout New Jersey. They appear regularly in northern New Jersey, in courts such as those in Hackensack, East Rutherford, Paramus, Lyndhurst, Fort Lee, and Elmwood Park. If you or a loved one has been charged with resisting arrest, do not hesitate to contact our Hackensack, NJ offices anytime at (201)-330-4979 for immediate assistance.
Resisting Arrest in New Jersey: N.J.S.A. 2C:29-2
Resisting arrest in New Jersey is a criminal charge governed by N.J.S.A. 2C:29-2, which states:
§ 2C:29-2. Resisting Arrest
a. (1) Except as provided in paragraph (3), a person is guilty of a disorderly persons offense if he purposely prevents or attempts to prevent a law enforcement officer from effecting an arrest. (2) Except as provided in paragraph (3), a person is guilty of a crime of the fourth degree if he, by flight, purposely prevents or attempts to prevent a law enforcement officer from effecting an arrest. (3) An offense under paragraph (1) or (2) of subsection a. is a crime of the third degree if the person:
(a) Uses or threatens to use physical force or violence against the law enforcement officer or another; or
(b) Uses any other means to create a substantial risk of causing physical injury to the public servant or another.
It is not a defense to a prosecution under this subsection that the law enforcement officer was acting unlawfully in making the arrest, provided he was acting under color of his official authority and provided the law enforcement officer announces his intention to arrest prior to the resistance.
Punishments for Resisting Arrest in New Jersey
Resisting arrest in New Jersey can be classified as a third or fourth degree crime, or a disorderly persons offense, depending on the circumstances of the alleged crime. A third degree crime has a presumption of non-incarceration for a person with no prior criminal record. However, if you have a prior record and you are charged with a third degree resisting arrest offense, you could be sentenced to serve between 3 and 5 years in New Jersey State Prison. A fourth degree crime has a maximum term of imprisonment of 18 months and even the lowest classification of resisting arrest charges, known as disorderly persons offenses, are punishable by 6 months in the county jail.
Requirements to Convict for Resisting Arrest
It may seem counterintuitive, but you cannot resist arrest that is ultimately deemed unlawful in New Jersey. The actions of the officer must only meet the following criteria:
They must be operating within their capacity as a law enforcement official; and
They must inform you of the intent to arrest you before the resistance takes place.
Defenses for Resisting Arrest Charges
Although the arrest being unlawfully made is a not considered valid for defense purposes, there are ways to get a resisting arrest charge dismissed and avoid jail. First, the police officer must be acting in performance of their duties. This means that an off-duty cop wearing no visible indication of their role as a law enforcement officer cannot simply arrest you without showing their badge at the very least. In addition, the officer must announce themselves as such, and further state that they intend to arrest you. The law does not expect you to know that you are going to be arrested without being told so. Moreover, you cannot be convicted of resisting arrest by an officer using excessive force. If the officer employs significant or unreasonable force when attempting to make an arrest, then the person is allowed to use reasonable force when trying to get away.
Even if you cannot get resisting arrest charges dismissed with one of the possible defenses, you may be able to reach a dismissal by gaining admission into a program like Pre-Trial Intervention. PTI is a program that is usually offered to first-time offenders where a defendant may enter this program in lieu of a conviction for one or more offenses.  Generally, the period of enrollment is 12-36 months. At the completion of the program and the conditions for the individual's participation in the program, the charges will then be dismissed.
Another way to successfully resolve a resisting arrest case is to have the charges downgraded. This may involve reducing the charge from a third degree to a fourth degree crime, or getting it reduced from a felony degree crime to a disorderly persons offense. Downgrading the degree of the charges allows for less severe punishments to be imposed. If downgraded to a disorderly persons offense, it allows you to avoid a felony conviction on your record.
Getting Resisting Arrest off Your Record through Expungement
Expunging your criminal record can remove a resisting arrest charge and conviction if you are deemed eligible. If the charge is dismissed without a conviction, you can apply to expunge the arrest and underlying charge immediately. Likewise, charges dismissed by way of conditional dismissal or PTI become eligible for expungement 6 months after program completion. A conviction for resisting arrest is also expungable 5 years after the conviction or completion of the sentence, whichever is the later date.
Consult with an Edgewater Resisting Arrest Attorney 
With offices conveniently located in Hackensack, New Jersey, Mr. Tormey and the attorneys at The Tormey Law Firm represent clients throughout northern New Jersey on a daily basis. They have the knowledge and resources to combat the State's case against you or someone you love and will readily employ these to achieve the most favorable outcome. If you've been accused of resisting arrest in New Jersey, contact our offices anytime at (201)-330-4979 or use our online contact form to schedule a free consultation.