Bergen County Superior & Municipal Court Criminal Attorneys
Lawyers Defending Criminal Charges in Hackensack and North Jersey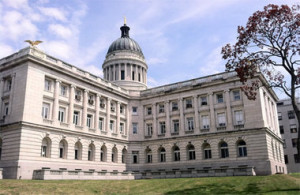 When you have been arrested for a criminal offense in Bergen County, New Jersey, the legal process moving forward and the penalties you face will depend on the nature and degree of the charges against you. For instance, if the charge is for a disorderly persons offense like simple assault or a motor vehicle violation like DWI, your case will be heard in the Municipal Court in the municipality where the charges were filed. On the other hand, if you are charged with an indictable crime such as aggravated assault, you will be prosecuted in the Bergen County Superior Court located in Hackensack, NJ. Additionally, if your criminal charges occurred in the context and domestic violence and are accompanied by a restraining order, you will have a final restraining order hearing in the Bergen County Superior Court, Family Division. In any of these scenarios, the consequences of a conviction can be severe and permanent. If you are facing criminal charges in Bergen County, NJ, it is imperative to seek guidance for a knowledgeable criminal defense attorney.
The Tormey Law Firm in Hackensack, NJ, is a team of diligent and aggressive criminal defense lawyers who serve clients throughout Bergen County and New Jersey. Travis J. Tormey is a renowned criminal defense and DUI lawyer with extensive experience representing clients charged with offenses ranging from marijuana possession and disorderly conduct to shoplifting and unlawful possession of a weapon. After founding his own firm, Mr. Tormey and his talented team of defense lawyers have accumulated a lengthy list of successes defending clients in courts across Bergen County, including Fort Lee, Paramus, and Hackensack. For just some of the firm's client reviews, click here.
If you or someone you love is facing criminal charges in Bergen County, New Jersey, contact the Hackensack offices of The Tormey Law Firm for a free consultation. One of our attorneys can always be reached at (201)-330-4979 to provide immediate assistance with your case. You can also submit an online contact form or schedule an appointment at our convenient Hackensack office location.
Superior and Municipal Courts in Bergen County NJ
With centrally-located offices in Hackensack, New Jersey, the attorneys at Tormey Law appear on behalf of clients in courts throughout Bergen County on a daily basis. Some of the courts we often serve include:
Arrested on Criminal Charges in Bergen County, NJ?
The attorneys at The Tormey Law Firm will fight for you. For additional information about the charges you are facing and a free consultation about your specific criminal case, contact the Hackensack, NJ offices of The Tormey Law Firm anytime at (201)-330-4979. One of our attorneys is always on call to provide you with immediate assistance.