DWI Frequently Asked Questions (FAQ's) in New Jersey 
East Rutherford Driving While Intoxicated (DWI) Defense Lawyer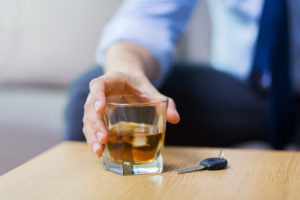 Do you have questions about your DWI arrest or conviction in New Jersey? We can help.
The Tormey Law Firm is a team of experienced criminal defense and drunk driving (DWI) attorneys who have been representing clients throughout New Jersey for years charged with alcohol related offenses, including second offense DWI, driving under the influence of drugs, and refusal to submit to a breath test in a school zone in towns such as Fort Lee, Lodi, Elmwood Park and Lyndhurst. In fact, Mr. Tormey is one of a few New Jersey attorneys who is a certified Alcotest 7110 operator, the breath-testing device used throughout the state to prosecute drunk driving cases. As a result, Mr. Tormey knows the components of the machine, how it works, and if there are any issues with the functioning of the breath-testing device. This knowledge and expertise can be used to attack the reliability of the breath-test result in your case. With offices conveniently located in Hackensack, the attorneys at The Tormey Law Firm are available immediately to assist you at (201)-330-4979. This initial consultation is always provided free of charge.
Frequently Asked Questions (FAQ) in New Jersey DWI Cases
1. Is a driving while intoxicated (DWI) charge a criminal offense in New Jersey?
o  No. It is a traffic violation. If you are convicted, you will have a DWI on your driver's history abstract. You have not been convicted of a crime. However, there will be a record of your arrest.
2. What is the difference between driving while intoxicated (DWI) and driving under the influence (DUI)?
o  None. They are treated the same under the law. DWI is used to refer to alcohol-related offenses. DUI is used to refer to drug-related offenses. Both charges are governed by N.J.S.A. 39:4-50.
3. What is the legal limit in New Jersey?
o  .08% Blood Alcohol Content (BAC)
4. Am I entitled to a jury on my DWI charge?
o  No. If you take the case to trial, your trial will be before a Municipal Court Judge who decides the facts and the law.
5. Am I entitled to an attorney during my field sobriety tests or breath test?
o  No. You are not entitled to a lawyer until after you complete your breath test and field sobriety testing.
6. If I am an out-of-state driver and I get a DWI in New Jersey, what's going to happen to me?
o  New Jersey only has jurisdiction in the state of New Jersey. As such, if you are an out-of-state driver's license holder and you are convicted of DWI in New Jersey, New Jersey can only suspend your driving privileges in New Jersey. However, based on the interstate compact, New Jersey will also notify your home state and your home state DMV may take action against your license.
7. Am I going to jail because of my DWI offense?
o  Typically, no. Especially if you hire an experienced DWI defense lawyer. On a first offense, you are almost never going to jail, although 30 days is the maximum penalty. On a second offense, jail is also very rarely imposed, with 90 days being the maximum penalty. On a third offense, jail is mandatory and is 180 days. However, an experienced attorney may be able to keep you out of jail by attacking your first two offenses based on Laurick or Barbosa arguments.
8. What happens if my offense is in a school zone?
o Basically, the penalties are doubled (except for mandatory jail on a third offense).
9. If my license gets suspended because of a DWI, can I get a provisional or work license?
o  No. New Jersey does not have provisional or work licenses.
Contact The Tormey Law Firm in Hackensack, NJ Today 
For additional information, please contact the Hackensack offices of The Tormey Law Firm anytime at (201)-330-4979. Our attorneys will always provide you with a free consultation and the answers to all of your questions.