Englewood City NJ Receiving Stolen Property Defense Lawyers
Criminal Defense Attorneys in Bergen County, New Jersey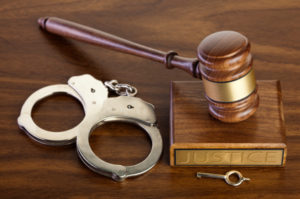 Receiving stolen property is a serious criminal charge in New Jersey which can result in fines, jail time, probation, and a criminal charge on your record if convicted of this offense. In addition, if the property was not recovered or destroyed, the defendant is usually required to pay restitution in the amount of the property that was received. Although many people believe that it is only a crime to steal property from its lawful owner, the reality is that it is also a grave crime to receive property that has been stolen. That car stereo you got for pennies on the dollar? The television set your co-worker sold you for an amount that seemed too good to be true? Well, it's possible that the deal you got was, in fact, too good to be true – and also too good to be legal. New Jersey not only criminalizes the theft of property, but it also makes it illegal for someone to be on the tail end of an illegal transaction. If you were involved in any way with the sale or receipt of stolen goods or property, it's very possible that you will find yourself under arrest and charged with a theft crime.
The Tormey Law Firm is comprised of a group of highly experienced criminal defense and drunk driving (DWI) attorneys who have served on behalf of countless clients throughout New Jersey, in municipalities such as Montvale, Ridgewood, and Elmwood Park. The firm's founding partner, Travis J. Tormey, and the seasoned attorneys on his staff appear in both Superior and Municipal Courts throughout Bergen County and northern New Jersey every day, as they tirelessly fight for the rights of those charged with offenses including check fraud, robbery, and burglary. In fact, Mr. Tormey was featured in the Daily Record in Morris County regarding several shoplifting cases he handled and the immigration consequences and penalties involved.
With offices conveniently located in Hackensack just moments from the Bergen County Superior Court and Hackensack Municipal Court, the talented criminal defense team at The Tormey Law Firm is available immediately to assist you. If you or someone you love has been charged with a criminal offense or motor vehicle violation in Bergen County, New Jersey, call (201)-330-4979 for a free consultation.
Receiving Stolen Property in New Jersey: N.J.S.A. 2C:20-7
In New Jersey, N.J.S.A. 2C:20-7 governs charges for receiving stolen property. The statute provides, in pertinent part:
§ 2C:20-7. Receiving Stolen Property
a. Receiving. A person is guilty of theft if he knowingly receives or brings into this State movable property of another knowing that it has been stolen, or believing that it is probably stolen. It is an affirmative defense that the property was received with purpose to restore it to the owner. "Receiving" means acquiring possession, control or title, or lending on the security of the property.
b. Presumption of knowledge. The requisite knowledge or belief is presumed in the case of a person who:
(1) Is found in possession or control of two or more items of property stolen on two or more separate occasions; or
(2) Has received stolen property in another transaction within the year preceding the transaction charged; or
(3) Being a person in the business of buying or selling property of the sort received, acquires the property without having ascertained by reasonable inquiry that the person from whom he obtained it had a legal right to possess and dispose of it; or
(4) Is found in possession of two or more defaced access devices.
Penalties for Receiving Stolen Property in New Jersey 
Receiving stolen property charges are graded based on the value of the property which was allegedly stolen. These charges can be indictable in nature, meaning that they must be handled at the Superior Court in the county in which the alleged offense occurred. On the other hand, they can also be municipal criminal charges known as disorderly persons offenses, which will be handled in the local municipal court.
The grading of receiving stolen property charges is as follows:
Second Degree: $75,000.00 or more – punishable by five (5) to ten (10) years in state prison
Third Degree: Amount between $1,000.00 and $75,000.00 – punishable by three (3) to five (5) years in state prison
Fourth Degree: Amount between $200.00 and $500.00 – punishable by up to 18 months in state prison
Disorderly Persons Offense: Amount less than $200.00 – punishable by up to six (6) months in the county jail
How to beat a Receiving Stolen Property Charge in NJ
The part of the NJ criminal code that covers receiving stolen property, N.J.S.A. 2C:20-7, explicitly provides an affirmative defense that may be available to the defendant when contesting a charge for receiving stolen property. According to the statute, it is an affirmative defense that the stolen property "was received with purpose to restore it to the owner." In theory, you may be able to argue in court that you merely took possession of the stolen property temporarily so that you could return it to the lawful owner. In practice, however, this defense may be difficult to establish in court unless you have witnesses or documented evidence to verify your claim.
Provided that an affirmative defense doesn't apply to your case, there may be other ways to challenge the state's accusations that you received stolen property. The statute actually requires that the prosecution have proof and be able to show that you knew that the property was stolen. If they can't demonstrate this with evidence, then there are many ways to undermine the charges and basically ensure that the case cannot be proven beyond a reasonable doubt. When you think about all of the consignment shops, online platforms, and methods that people use to buy and sell used property at this point, you can see how a knowledgeable and skilled defense attorney can call a charge for 2C:20-7 into question and pave the way for a dismissal or at the very least, a downgraded charge and a better deal with minimized penalties.
Can I get PTI for a Receiving Stolen Property Charge?
Even if you can't outright beat your receiving stolen property charge, it may still be possible to avoid the most severe penalties and a conviction altogether through what is known as Pretrial Intervention, or PTI. PTI is a diversionary program that allows first-time offenders charged with non-violent felonies to essentially have their charges put on hold for a period of time. During this probationary period, the defendant will be allowed to remain free. As long as the defendant stays out of trouble and meets the requirements imposed by the court (e.g., random drug tests, meetings with court officials, attendance at counseling sessions, etc.), the receiving stolen property charges will be dismissed. This means that the defendant will not have a criminal conviction for receiving stolen property on their record.
Keep in mind that PTI is only available once in your lifetime, and your admission into the PTI program is up to the prosecutor and the judge in your case. You should also note that PTI is only available for felony charges in superior court. If you face a disorderly persons offense for receiving stolen property in municipal court, PTI won't be an option. Nevertheless, a conditional dismissal may be possible, and this program operates similarly when it comes to shoplifting, receiving stolen property, and some other criminal offenses handled in municipal court.
Call our Bergen County NJ Defense Attorneys to Fight Receiving Stolen Property Today
If you or a loved one has been charged with receiving stolen property or another criminal offense in New Jersey, contact our Bergen County offices anytime at (201)-330-4979 for a free consultation. We serve towns throughout the Bergen County area, including Paramus, Garfield, Teaneck, Englewood, Ridgefield Park, and East Rutherford.