Ridgefield Park Distribution of Synthetic Marijuana Defense Attorneys 
Caught with Syntetic Marijuana, Charged with Distribution Need a Lawyer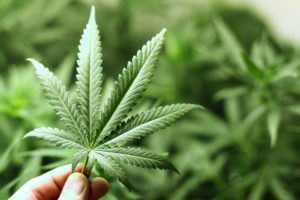 Since its criminalization in 2011 with the implementation of "Pamela's Law," synthetic marijuana can give rise to serious criminal charges in New Jersey. As such, if you are found to be in possession of synthetic marijuana or accused of distributing it, you can be subject to fines, a criminal record, and serious jail time. If you or a loved one has been charged with a drug-related offense involving synthetic marijuana in New Jersey, an experienced criminal defense attorney can help you to avoid some, if not all, of these serious penalties.
The attorneys at the Tormey Law Firm in Bergen County, New Jersey have vast experience defending clients facing drug charges such as distribution of synthetic marijuana, cocaine possession, and illegal possession of Xanax in Bergen County and throughout New Jersey, including in Englewood, Elmwood Park, and Saddle Brook. When you hire our firm, you can place your confidence in a criminal defense team that will dedicate all of their knowledge and resources to obtaining a successful resolution for you or a loved one. For a free consultation with one of our seasoned defense lawyers, contact the Hackensack offices of The Tormey Law Firm at (201)-330-4979. We are always readily available to assist you.
Distribution of Synthetic Marijuana in New Jersey: N.J.S.A. 2C:35-5.3a
On August 22, 2011, Governor Chris Christie signed SCS-28289, which criminalized the manufacture, distribution, sale, and possession of synthetic drugs commonly labeled as "bath salts" or "plant food" in New Jersey. The bill, now known as "Pamela's Law," which was ultimately codified in N.J.S.A. 2C:35-5.3a (manufacture, distribution, and sale) and 2C:35-10.3a (possession) was named in memory of Pamela Schmidt, a Rutgers student and Warren Township resident, who was believed to have been murdered by an individual under the influence of synthetic drugs.
The distribution statute, N.J.S.A. 2C:35-5.3a, provides, in pertinent part:
§ 2C:35-5.3a. Distribution of Synthetic Marijuana
2. a. It is a crime for any person knowingly or purposely to manufacture, distribute or dispense, or to possess or have under his control with intent to manufacture, distribute, or dispense substances containing: 4-methylmethcathinone (mephedrone, 4-MMC); 3,4-methylenedioxypyrovalerone (MDPV); 3,4-methylenedioxymethcathinone (methylone, MDMC), 4-methoxymethcathinone (methedrone, bk-PMMA, PMMC); 3-fluoromethcathinone (3-FMC); or 4-fluoromethcathinone (flephedrone, 4-FMC).
b. A person who violates subsection a. of this section where the quantity involved is one ounce or more is guilty of a crime of the second degree.
c. A person who violates subsection a. of this section where the quantity involved is less than one ounce is guilty of a crime of the third degree.
Penalties for Synthetic Marijuana Distribution in New Jersey
As the above statute details, distribution of synthetic marijuana in New Jersey is a serious criminal offense. Ironically, many of these products were sold over the counter at gas stations and convenience stores and were also available for purchase online. As such, we have seen cases of gas station owners being charged with distribution of synthetic marijuana for selling these products over the counter at their stores. Remember, ignorance of the law is no excuse. If the amount in question was once ounce or more, that is a second degree crime in New Jersey which contains a presumption of imprisonment and a term of incarceration of between five (5) and ten (10) years in state prison if convicted. Conversely, a third degree synthetic marijuana distribution charge has a presumption of non-incarceration and a prison range of three (3) to five (5) years.
Contact an Experienced Drug Crimes Attorney in Bergen County, NJ for Assistance 
For additional information or assistance, contact the Hackensack law offices of The Tormey Law Firm anytime at (201)-330-4979. One of our experienced drug defense attorneys will be happy to evaluate the details of your case and to provide a free comprehensive case analysis.