Have a Domestic Violence Case in New Jersey
Domestic Violence Lawyers Serving all of Bergen County, NJ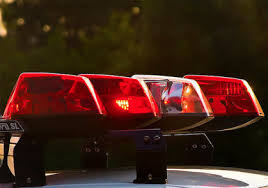 Relationships are inevitably complicated and sometimes, they result in escalated situations that lead to legal issues for domestic violence, like restraining orders. As a person accused of domestic abuse in Bergen County, you may be forced to deal with two separate parts of the justice system, with criminal charges for an offense like simple assault or terroristic threats that are adjudicated in criminal court, as well as a final restraining order hearing in the Family Division of the County Superior Court. With a criminal conviction, a restraining order, and even a jail sentence hanging over your head in these complex and tenuous scenarios, the most important thing to do next is to enlist an experienced domestic violence and restraining order lawyer. On the other hand, if you are the victim of domestic violence in Bergen County, the results of your restraining order trial can protect you and your family from further abuse or threatening behavior. In these situations, it is imperative to have an attorney who can gather all of the necessary evidence, prepare and present a compelling case on your behalf.
Travis J. Tormey and the experienced team at The Tormey Law Firm have assisted countless clients charged with domestic violence offenses, including stalking, harassment, and aggravated assault in Bergen County and throughout New Jersey. We have also successfully represented thousands of clients at Final Restraining Order (FRO) hearings in Bergen County Superior Court and others across the state. With offices conveniently located in Hackensack, our restraining order attorneys handle issues of domestic abuse arising out of Fort Lee, Teaneck, Paramus, Montvale, Bergenfield, Palisades Park, East Rutherford, Lodi, Cliffside Park and throughout Northern New Jersey. As a result of our extensive experience in local courtrooms, our team has developed a well-respected reputation among prosecutors, judges, attorneys, and most importantly, former clients. To read some of our client reviews, click here and to discuss your specific situation with one of our attorneys contact our Hackensack office today at (201)-330-4979. We will provide answers to your case-related questions, discuss your options, and we always provide free consultations.
What is a Restraining Order in NJ?
In this video, our firm's founder Travis Tormey, explains restraining orders in New Jersey and answers many of the frequently asked questions (FAQ's) that our attorneys receive from clients in domestic violence cases.
The New Jersey State Legislature passed the Prevention of Domestic Violence Act in 1991 to protect victims of domestic violence from further abuse through the implementation of restraining orders. The law explains who is considered a protected person (victim of domestic violence), what acts are considered crimes of domestic violence, and the legal process associated with temporary and final restraining orders in New Jersey.
Who is Eligible for a Restraining Order?
First, a victim of domestic violence must be considered a victim under the Domestic Violence Act, which requires that the parties:
Previously resided together;
Are members of the same family;
Had a dating or marriage relationship; or
Have a child together or will have a child together.
What does Domestic Violence Mean?
A predicate act of domestic violence must have occurred for the case to be considered domestic violence. Since the law was enacted, more offenses have been added to the list. In all, an act of domestic violence is considered one of the following offenses:
Homicide, N.J.S.A. 2C:11-1
Terroristic Threats, N.J.S.A. 2C:12-3
Criminal Restraint, N.J.S.A. 2C:13-2
Sexual Assault, N.J.S.A. 2C:14-2
Criminal Sexual Contact, N.J.S.A. 2C:14-3
Harassment, N.J.S.A. 2C:33-4
Assault, N.J.S.A. 2C:12-1
Kidnapping, N.J.S.A. 2C:13-1
False Imprisonment, N.J.S.A. 2C:13-3
Lewdness, N.J.S.A. 2C:14-4
Criminal Mischief, N.J.S.A. 2C:17-3
Criminal Trespass, N.J.S.A. 2C:18-3
Stalking, N.J.S.A. 2C:12-10
Burglary N.J.S.A. 2C:18-2
Criminal Coercion N.J.S.A. 2C:13-5
Robbery N.J.S.A. 2C:15-1
Contempt of a domestic violence restraining order N.J.S.A. 2C:29-9
Cyber Harassment N.J.S.A. 2C:33-4.1
How do Restraining Orders Work?
If you are a victim of one of the above domestic violence offenses and you have standing as a victim under the Domestic Violence Act, you can file a Temporary Restraining Order (TRO). The case will then be scheduled for a Final Restraining Order (FRO) hearing, usually within 10 days, at the Superior Court, Family Part. At the FRO hearing, a Superior Court judge will determine whether a final restraining order should be issued.
If the restraining order is made permanent, the judge will order you to stay away from a person and can place you on probation, in addition to making you leave the home that you previously shared with the victim, and rescinding your ability to possess a firearm.
Domestic Violence Charges in Bergen County
As mentioned previously, if you or a loved one is facing a Temporary Restraining Order (TRO), you may also be charged with a criminal offense, in which case it is imperative that you understand the consequences of being convicted. There will be two separate and distinct proceedings, so it is possible to have the criminal charge dismissed but the final restraining order issued and vice versa. The danger is that the return on the restraining order will be heard first before the related criminal matter. On countless occasions in which people represented themselves, we have seen defendants say or do something that is contrary to their best interests in the civil matter. The prosecutors can then use this information against you in the criminal matter. Piecemealing the court litigation process by appearing on your own or by hiring inexperienced attorneys can be a detrimental decision that haunts you for years to come. On the other hand, hiring attorneys who know the impact that one case has upon the other is crucial in getting an advantage over the prosecution.
Additionally, a violation of a restraining order is a criminal charge known as contempt of court. These charges are also very serious and may result in a criminal conviction, among other penalties. In all of these scenarios, the consequences can be significant, which is why it is highly advisable to speak with a knowledgeable attorney immediately. We will walk you through the process so that you will understand just what you are up against. Our Bergen County domestic violence defense lawyers fight the case on all fronts and do all that we can to protect you in both the criminal and restraining order matter, understanding that the consequences of both can be severe.  For additional information related to restraining orders and criminal charges in New Jersey, visit our Criminal Charges vs. Restraining Orders page. We explain the difference between these proceedings, how they may overlap, the associated consequences of each, and the distinct venues in which they are ultimately decided.
Can You get a Domestic Violence Case Dropped?
Evidence is important when charged with a domestic violence offense. Sometimes, there are photos available that can depict the physical injuries, there are witnesses available they may provide testimony at a trial, and there needs to be an actual victim. Sometimes, when a case reaches a Municipal Prosecutor or an Assistant Prosecutor for Superior Court matters, a victim has a change of heart and does not want to pursue domestic violence charges. In those cases, when the victim is not under duress or influence by the defendant, the victim may advise the prosecutor that he or she does not wish to pursue charges, or tell the family court judge that he or she wants to drop a restraining order.
Once that happens, for Municipal Court cases, the Prosecutor screens the victim to ensure the defendant did not pressure him or her into no longer moving forward. It is the Municipal Prosecutor's discretion to decide if he or she still wants to pursue the charges against the defendant. The context of this is also similar when it comes to cases in the Superior Court, however, the domestic violence unit may become involved to ensure the person is freely and willingly making such a decision. Usually, the domestic violence team in a Superior Court will do this with dismissal of restraining orders, but the ultimate purpose of their involvement is making sure a victim is not under the influence of a defendant when deciding if protection from that person is necessary. The Assistant Prosecutor may also ask questions to ensure that and it will eventually be at his or her discretion if the State pursues the charges.
If you are a defendant that is facing domestic violence charges, you may be able to overcome these charges by being proactive and seeking anger management to show that you are getting a handle on any anger issues if you have them. If you have substance abuse problems, you can also provide any proof of your attendance at counseling or rehab. If the situation was a misunderstanding, or if there is any information that can provide context or light to the situation, that may also be helpful when defending against domestic violence accusations. Particularly, this may involve items such as photos of injuries if you were the victim instead or if you were trying to protect yourself from the alleged victim. In addition, it may also include text messages or social messages that show a different account of the situation.
Any witnesses or evidence to show the court that you are not the aggressor can prove extremely valuable when proving your innocence. Due to the complexities involved in these high stakes proceedings, you should talk to a talented domestic violence and restraining order defense lawyer with experience handling cases like these if you have been accused of domestic violence. Our attorneys are available 24/7 at (201)-330-4979 to speak about what happened in your case and ways that we may be able to assist with your defense.
Need a Hackensack Domestic Violence Lawyer Handling Restraining Orders
If you or a loved one is facing a restraining order or has been charged with a crime for domestic violence in Bergen County, New Jersey, contact The Tormey Law Firm anytime at (201)-330-4979 for a free consultation with an experienced domestic violence lawyer. We can also help you if you need to secure a permanent restraining against someone. Call today or use our online contact form to schedule an appointment at our conveniently-located offices in Hackensack.