Mahwah Drunk Driving Defense Lawyers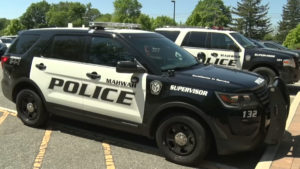 Mahwah is the largest municipality and one of the top producers of DWI charges in Bergen County, New Jersey. Due to the presence of major roadways such as Route 17 and Interstate 287, as well as its proximity to New York, Mahwah generates numerous arrests and charges for violations of NJSA 39:4-50 every year. The Township is also the location of Ramapo College, so local and state police count on college students to be driving under the influence. Unfortunately, this means residents and travelers in Mahwah are pulled over and charged with DWI on a regular basis. If you find yourself in this predicament, it is in your best interests to find an attorney with extensive knowledge and skills in the realm of DUI in New Jersey. At The Tormey Law Firm, our attorneys have spent years honing the best DWI defense strategies to effectively beat the charges our clients face. If you have been charged with DWI in the Borough of Mahwah, contact our office in Bergen County at (201)-330-4979 to speak with an experienced Mahwah DUI defense lawyer who can help. One of our attorneys is available immediately to assist you and the initial consultation is always provided free of charge.
Charged with DWI in Mahwah, New Jersey
All DWI charges filed in Mahwah are handled in the Mahwah Municipal Court. With 25,890 residents in the township, you can expect the court to be very busy. In fact, the Mahwah Municipal Court hears all DWI, disorderly persons, petty disorderly persons, and traffic cases arising in the township. According to the most recent statistics, the court handled over 3,000 cases within a period of eight months. When you are scheduled to appear for a driving under the influence offense in Mahwah Municipal Court, you will go to 45 Corporate Drive, Mahwah, New Jersey 07430. The court office is open Monday through Friday from 8:00am to 4:00pm, and the court office can be contacted directly at (201) 529-2862. If you need to speak with the Court Administrator, her name is Lorraine Cuomo. The presiding judge in Mahwah Municipal Court is Honorable Anthony J. Gianni during court sessions which are held every Tuesday at 7:00 p.m. For more information on the Mahwah Municipal Court, please visit their website.
You may be wondering if there's any distinction between driving under the influence of drugs or alcohol under New Jersey law. There is not. DUI and DWI are essentially interchangeable terms, both of which fall under the statute NJSA 39:4-50. If you are accused of driving under the influence of alcohol or drugs like marijuana, heroin, Xanax, or Oxycontin, you will face mandatory penalties if convicted. New Jersey does not allow for plea bargaining in DUI cases and there are no hardship licenses or diversionary programs available to defendants. Essentially, you must successfully challenge the evidence in a DWI case in order to achieve a dismissal and avoid the penalties for DWI in New Jersey. If you have any prior convictions for DUI on your driver's abstract, the consequences you face now are even worse. This is why it is so critical to enlist an aggressive and knowledgeable DWI defense lawyer who can comb through the evidence in your case and find ways to show the charges cannot be substantiated.
Mahwah DUI Attorneys
A DWI charge in Mahwah Township can literally change your life for months if not years to come. Losing your ability to drive can inhibit your work and personal life because we all rely so much on our cars to conduct our daily lives. A mandatory suspension of your driver's license is just the beginning when you combine it with heavy fines, an ignition interlock device, community service, and the potential for time in jail. You need an experienced DWI lawyer who defends clients charged with drunk driving and driving under the influence of drugs in Mahwah on a regular basis. The credentials of Travis J. Tormey and our team of DWI defense attorneys have garnered us a reputation for excellence in DUI defense. Our founder is a certified Alcotest 7110 DWI Defense lawyer, one of only a handful of attorneys in New Jersey with this certification and knowledge. Having been trained by Draeger Safety, the manufacturer of the breath-testing device in New Jersey (known as the Alcotest 7110) he is now certified to operate the Alcotest 7110 device used to prosecute drunk driving cases. He has been trained on the Alcotest 7110 MKIII-C Version NJ3.11's analytical system, components, and peripherals, as well as how to operate the instrument and perform a New Jersey specific breath test sequence. This allows him to dissect the machine and police protocol when using it obtain blood alcohol content (BAC) for our clients. After examining the foundational documents for the breath testing device in your case, we determine whether or not the breath readings are reliable and should be admissible in court. If possible, we challenge the breath test results to have them thrown out as evidence, meaning they cannot be used against you. This is just one of the many ways we have effectively defended thousands of clients charged with DWI in Mahwah and throughout New Jersey. For a free consultation with one of the experienced Mahwah DWI lawyers at The Tormey Law Firm, contact our offices anytime at (201)-330-4979. Consultations are always provided at no cost to you.