Mahwah Criminal Attorneys
Arrested for Criminal Charge in Mahwah NJ, Need Lawyer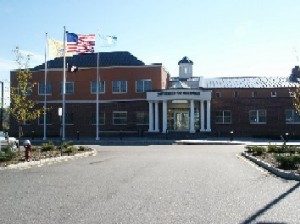 If you have been charged with a disorderly persons offense such as simple assault, or a traffic violation such as driving while intoxicated (DWI) in Mahwah, New Jersey, you need the assistance of an experienced criminal defense attorney. The lawyers at the Tormey Law Firm will work tirelessly to ensure that your future is not clouded by a conviction in the Township of Mahwah. Travis Tormey has handled thousands of criminal cases in Superior and Municipal Court in Bergen County and throughout New Jersey, including eluding police, aggravated assault, marijuana possession, and possession of drug paraphernalia. He and his team of attorneys concentrate entirely on criminal and DWI defense in order to provide the best possible representation to their clients. For recent success stories, click here. To discuss your case with one of the talented members of our criminal defense team, contact our office at (201)-330-4979. Getting the answers to your pressing questions is the first step toward successfully resolving your case. We provide consultations free of charge.
Mahwah NJ Municipal Court Information
The Township of Mahwah is a 26.7 square mile suburban community of just under 26,000 people. It is the largest municipality in Bergen County. The historic Ramapo Valley Road (Route 202) as well as State Highway Route 17 and Interstate Highway 287 cross through the township's boundaries. Mahwah is bordered by Allendale, Franklin Lakes, Oakland, Ramsey, Ringwood, Upper Saddle River, and Wyckoff. Considering the township's size and number of people, it is not surprising that Mahwah has an extensive police presence. Police officers from the local police department and the NJ State Police patrol major roadways and side streets on a regular basis in search of individuals who may be violating the state's criminal and traffic laws.
The Mahwah Municipal Court is located at 475 Corporate Drive. The Court has jurisdiction over traffic matters (Title 39 Statutes), criminal matters (disorderly or petty disorderly offenses), and Township ordinances (e.g., health violations, Planning and Zoning violations, and water ban restrictions). Indictable matters are heard at the County level, where jurisdiction over these cases is granted. The court office is open Monday-Friday 8:00am to 4:00pm, and the court office can be contacted directly at 201-529-2862.
Anthony J. Gianni, Jr. is the Judge.
Dennis Harraka is the Prosecutor.
Lorraine Cuomo is the Court Administrator.
For more information on the Mahwah Municipal Court, please visit their website.
What if I'm Charged with a Felony in Mahwah
More serious criminal offenses are called "felonies" or "indictable offenses" in New Jersey. When a person is charged with an indictable offense, it often means that they were initially placed under arrest. The charges are then filed and forwarded to the Bergen County Prosecutor. The prosecutor then has a decision: dismiss the charges, reduce the charges to a lesser offense, or proceed with the charges in the county superior court. If the prosecutor intends to move forward with the felony charges at the Bergen County Superior Court level, they will need to present the charges to a grand jury for an indictment. Only after a grand jury issues an indictment can a criminal case be scheduled for trial in superior court.
If you have been charged with an indictable offense in Mahwah, a skilled criminal defense attorney may be able to help you contest the charges and get them either dismissed or reduced to a disorderly persons offense. The advantage of getting your felony charges reduced is that the case is then transferred to the local municipal court, where the penalties are less severe and there is not a presumption of incarceration if you are ultimately convicted.
Restraining Orders Filed in Mahwah NJ
If your case involves a restraining order, you may still have to deal with criminal charges in either municipal court or superior court. However, it must be noted that a restraining order is different from a criminal matter, and these matters are handled in different forums. For example, if you are accused of violently attacking your spouse or significant other, you may be charged with the crime of aggravated assault. At the same time, you could be subject to a temporary restraining order (TRO) that bars you from contact with the victim. While the criminal charges will be resolved at trial in superior court, the restraining order will be addressed at a hearing in the Family Division of the Bergen County Superior Court. Depending on the circumstances of your case, it is possible that you could be cleared of the criminal charges but still have a final restraining order (FRO) issued against you, or vice versa. Although these matters are technically separate, there are often many overlapping issues, which is why it is often a good idea to have an experienced lawyer handling your defense at both the criminal court proceedings and the restraining order hearing.
Directions to Mahwah Municipal Court:
Other Helpful Links and Information About Mahwah NJ
The Mahwah Police Department is located at 221 Franklin Turnpike and can be contacted at 201-529-1000. For more information on the Mahwah Police Department, please visit their website.
Contact a Mahwah DWI Lawyer for Your Best Defense
If you or a loved one is facing criminal charges in Mahwah, NJ, you need sound legal advice and guidance from skilled criminal defense attorneys during this critical time. Please call the Tormey Law Firm today at (201)-330-4979 or contact us online. The experienced Mahwah criminal defense attorneys at our firm promise to fight for your rights and work hard to secure the best possible outcome in your case. The initial consultation is always provided free of charge.