Mahwah Failure to Turn Over Drugs to Law Enforcement Defense Attorneys 
Drug Charge Defense Lawyers in Bergen County, New Jersey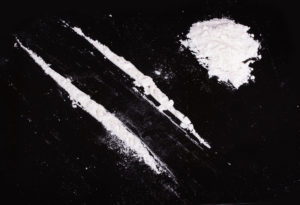 Due to the seriousness with which New Jersey authorities address controlled dangerous substances, it is actually a crime in New Jersey to have drugs in your possession without turning them over to the nearest law enforcement officer. These charges, often referred to as "failure to make lawful disposition," can cause a host of undue problems, as they constitute criminal offenses under State Law. Essentially, even an unsuspecting person who has no intention of using or selling the drugs can be prosecuted. With this in mind, it is critical to protect your interests and your future by finding an experienced legal advocate who can effectively confront these allegations.
The attorneys at the Tormey Law Firm in Bergen County, New Jersey have vast experience defending clients facing drug charges including possession of cocaine, marijuana distribution and prescription fraud in Bergen County and throughout New Jersey, including in Bergenfield, Bogota, and Closter. When you hire our firm, you can place your confidence in a criminal defense team that will dedicate all of their energies and expertise to achieving a desirable outcome for you or a loved one. For a free consultation with one of our talented defense lawyers, contact the Hackensack offices of The Tormey Law Firm at (201)-330-4979. We are always readily available to assist you.
Failure to Turn over a Controlled Dangerous Substance to Law Enforcement: N.J.S.A. 2C:35-10(c)
A failure to turn over a controlled dangerous substance to a police officer is a disorderly persons offense in New Jersey. The charge is governed by N.J.S.A. 2C:35-10(c), which provides, in pertinent part:
§ 2C:35-10. Possession, use or being under the influence, or failure to make lawful disposition
c. Any person who knowingly obtains or possesses a controlled dangerous substance or controlled substance analog in violation of subsection a. of this section and who fails to voluntarily deliver the substance to the nearest law enforcement officer is guilty of a disorderly persons offense. Nothing in this subsection shall be construed to preclude a prosecution or conviction for any other offense defined in this title or any other statute.
Penalties for Failure to Turn over Drugs to Police in New Jersey
As the above statute details, a charge for failure to turn over CDS to a law enforcement officer is a disorderly persons offense in New Jersey. This is similar to a misdemeanor and will be handled in the local municipal court in the municipality in which the crime allegedly occurred. The penalties for a disorderly persons offense can include:
Jail: Up to six (6) months in county jail
Driver's license suspension (minimum six (6) months)
A permanent criminal charge on your record
Contact the Hackensack, NJ Offices of The Tormey Law Firm for Immediate Assistance 
Clearly, the penalties for something as seemingly trivial as failure to turn over drugs to law enforcement can be severe. As a result, it is imperative that you contact an experienced drug crime defense lawyer to represent you. Travis Tormey and the attorneys at Hackensack's Tormey Law Firm have years of experience representing clients charged with these types of offenses. Contact their offices in Bergen County, New Jersey anytime at (201)-330-4979 to find answers and receive a free consultation.