Lyndhurst Probation Violation Defense Attorneys
Bergen County Defense Lawyers with Offices in Hackensack, New Jersey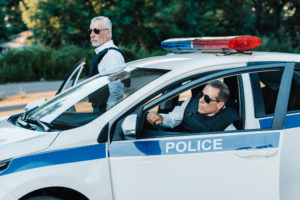 Facing a criminal charge in New Jersey can threaten your reputation, your livelihood, and many other components of your life. Fortunately, you do not need to travel these uncertain waters alone. An experienced criminal defense attorney can serve as your supporter, your defender, and your advocate as you confront what often seems an insurmountable challenge at the outset. The attorneys at The Tormey Law Firm are passionate about what they do and dedicated to turning over every rock and pursuing every possible avenue to achieve the best possible outcomes for their clients. Whether your case involves charges for aggravated sexual assault, robbery, theft by deception or another offense, we will stop at nothing to obtain a successful resolution.
If you or a loved one is facing criminal charges in New Jersey, our lawyers will employ their extensive knowledge of the law, solid connections, deft negotiation skills, and zealous advocacy to help you overcome the allegations against you. Contact our Hackensack offices anytime at (201)-330-4979 to receive a free consultation.
Probation Violations in New Jersey: Grounds for a Violation
If you are currently on probation in New Jersey, this means that your original case was resolved and part of your sentence was a period of probation. If you fail to comply with the terms of probation, you may be violated by your probation officer. If this happens, a violation of probation hearing will be scheduled in the Superior Court. Some of the grounds for a probation violation may include the following:
A new arrest or charge
Failure to maintain or seek employment
Violation of alcohol-consumption provisions
Violation of drug-possession or drug-use provisions
Failed drug or alcohol tests
Failure to complete counseling requirement
Failure to pay a fine
Failure to register on a required registry
Contact with a victim
Failure to report to probation officer as directed
Penalties for Probation Violations in New Jersey
A probation violation can include any of the following penalties:
Extended period of probation
Drug or alcohol treatment
With the above consequences in mind, it is imperative that you hire an experienced criminal defense lawyer to represent you at your violation of probation hearing. Contact our offices anytime at (201)-330-4979 for a free consultation.