Bergen County Homicide Defense Attorneys
Need a lawyer for a murder charge in Bergen County? Contact us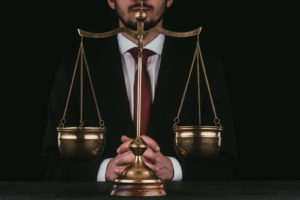 In New Jersey, homicide is considered the most egregious offense addressed under the State's the criminal code. As such, these crimes entail significantly enhanced punishments, which are outlined in the statute's extended sentencing guidelines. In short, a conviction for homicide, often referred to as "murder," can result in you spending the remainder of your life in prison.
Considering the life-altering consequences of a homicide conviction, it is absolutely imperative to speak with an aggressive defense attorney as soon as possible if you or someone you love has been accused. In fact, hiring an experienced criminal defense lawyer might serve as your only opportunity to drastically reduce your punishments and to potentially avoid a life-long prison sentence.
The Tormey Law Firm boasts an impressive criminal trial team that includes seasoned defense attorneys, as well as an active New Jersey prosecutor. With extensive exposure to cases adjudicated in both Superior Cours (felony level offenses) and Municipal Courts (disorderly persons offenses) across the State, we have honed our skills, wielding them on behalf of our clients every day. We provide knowledgeable and compassionate legal counsel for those facing a myriad of charges, including homicide, manslaughter, and aggravated assault throughout Bergen County, including in Hackensack, Paramus, and Mahwah.
If you are facing charges for homicide in New Jersey, contact the Hackensack, NJ offices of The Tormey Law Firm at (201)-330-4979 for immediate assistance. One of our attorneys is always available to provide you with a free consultation about your case. Also, please feel free to continue reading this page for additional information about homicide charges in New Jersey.
Homicide (Murder) Charges in New Jersey: N.J.S.A. 2C:11-3
Homicide (murder) is codified under N.J.S.A. 2C:11-3, which stipulates that criminal homicide constitutes murder when:
1. The actor purposely or knowingly causes death or serious bodily injury resulting in death; or
2. The actor causes death when engaged in the commission of or flight after committing a felony, including robbery, sexual assault, arson, burglary, kidnapping, carjacking, criminal escape, or terrorism.
Homicide is a first degree crime. Ordinarily, first degree crimes are punishable by up to 20 years in New Jersey State Prison. However, because of the seriousness of homicide offenses, a person found guilty of homicide in New Jersey can be sentenced to a term of incarceration ranging from 30 years to life in New Jersey State Prison. In essence, this means that convicted offenders must serve a minimum of 30 years in prison before becoming eligible for parole.
Defenses Against Homicide Charges in New Jersey 
There are effective defenses that can be utilized to combat a homicide charge. For example, self-defense is a justifiable defense against homicide. Another defense for first degree murder charges is that the killing was not premeditated, which takes the case outside of the realm of first degree penalties. Needless to say, these defenses are best raised by an attorney who is familiar with courtroom procedure in New Jersey.
Because our firm has an NJ homicide prosecutor on staff, we have developed a series of advanced defense strategies to target the specific arguments made by the other side. At trial, we employ a variety of tactics, such as filing motions to suppress the State's evidence and aggressively cross-examining the prosecution's witnesses, in order to position our clients to achieve the best possible outcome.
Contact the Hackensack Tormey Law Firm to Discuss Your Case 
At The Tormey Law Firm, we have earned a reputation in New Jersey for doing whatever it takes to secure favorable results for our clients. Our attorneys will work tirelessly to defend you against homicide charges and will pursue every available avenue to alleviate the catastrophic consequences you are facing. We are available 24 hours a day to speak to you about your case. If you have been charged with homicide in New Jersey, contact our Bergen County offices at (201)-330-4979 for a free consultation.