Fort Lee Driving under the Influence of Drugs (DUI) Defense Attorneys 
Driving Under the Influence Defense Lawyers with Offices in Hackensack, New Jersey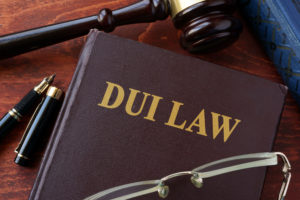 A Drug DUI conviction in New Jersey can greatly impact your life, both personally and professionally. With the possibility of a jail sentence and a lengthy period of driver's license suspension, a conviction can impede your ability to work and conduct your daily activities, which is why you must take immediate action to fight these charges. If you or a loved one has been charged with a driving under the influence of drugs in Bergen County or anywhere else in New Jersey, contact an experienced DWI defense lawyer for help.
The attorneys at The Tormey Law Firm have been representing clients charged with alcohol-related offenses in Bergen County and throughout New Jersey for years. With extensive experience combating charges such as first offense DWI, DWI in a School Zone, and underage DWI in towns including Lodi, Saddle Brook Township, and Teaneck, we have developed specifically-formulated defense strategies to defeat a host of driving under the influence offenses. Travis J. Tormey, the firm's founding partner, is one of a few New Jersey attorneys who is a certified Alcotest 7110 operator, the breath testing device used throughout the state to prosecute drunk driving cases. As such, Mr. Tormey understands the components of the machine, how it works, and can identify any issues with the functioning of the breath testing device. This knowledge and expertise can be used to attack the reliability of the breath test result in your case and may ultimately lead to the dismissal of your charges.
With offices conveniently located in Hackensack, in the heart of Bergen County, Mr. Tormey and his team of knowledgeable trial lawyers are available immediately to assist you at (201)-330-4979. The initial consultation is always provided free of charge. Also, check out Mr. Tormey's in-depth video series about DWI charges in New Jersey on YouTube.
Driving under the Influence of Drugs in New Jersey: N.J.S.A. 39:4-50
Driving under the influence of drugs is governed by the driving while intoxicated statute (DWI), N.J.S.A. 39:4-50, which provides, in pertinent part:
For a first offense:
(ii) if the person's blood alcohol concentration is 0.10% or higher, or the person operates a motor vehicle while under the influence of narcotic, hallucinogenic or habit-producing drug, or the person permits another person who is under the influence of narcotic, hallucinogenic or habit-producing drug to operate a motor vehicle owned by him or in his custody or control, or permits another person with a blood alcohol concentration of 0.10% or more to operate a motor vehicle, to a fine of not less than $300 nor more than $500 and a period of detainment of not less than 12 hours nor more than 48 hours spent during two consecutive days of not less than six hours each day and served as prescribed by the program requirements of the Intoxicated Driver Resource Centers established under subsection (f) of this section and, in the discretion of the court, a term of imprisonment of not more than 30 days and shall forthwith forfeit his right to operate a motor vehicle over the highways of this State for a period of not less than seven months nor more than one year.
Penalties for Driving Under the Influence of Drugs in New Jersey
A conviction for a drug DWI in New Jersey can result in severe penalties, including jail time and loss of your driver's license. Further, a drug DWI is essentially the same as an alcohol DWI on your record since they are governed by the same statute. Thus, if you have a prior alcohol DWI offense on your record and you are charged with a drug DWI within the next ten years, you are facing penalties for a second offense DWI in New Jersey, which includes a two-year license suspension and up to 90 days in jail. The most consequential penalty in a DUI case is almost certainly the jail time that comes with a conviction or guilty plea. Your exposure to jail time will depend on whether this is your first, second, or third DUI offense:
First Offense: up to 30 days in jail
Second Offense: 2-90 days in jail
Third Offense: 180 days in jail
Of course, jail is not the only penalty that may be imposed in a DUI case. As is true for jail time, the range of these other penalties is affected by the number of prior DUI convictions on the defendant's record. For example, a conviction for a first offense drug DUI can result in the defendant being fined up to $500, ordered to attend alcohol education classes at an Intoxicated Driver Resource Center (IDRC), and subject to a driver's license suspension ranging from 7 months to 1 year. A conviction for a second offense DUI increases the possible penalties, as does a third offense DUI or subsequent offense of this kind.
Evidence in Drug DUI Cases in New Jersey 
The proofs for a drug DWI in New Jersey are very different from an alcohol case. In an alcohol DWI case, the State uses the Alcotest 7110 breath testing device to prove that the driver was operating a motor vehicle while under the influence of alcohol. By contrast, in a drug DWI case, the State uses a Drug Recognition Expert (known as a "DRE"), who is a law enforcement officer trained to detect whether the driver is under the influence of drugs. This DRE performs a series of tests on the driver at the police station and makes a determination about the driver's status. The DRE also generates a detailed report as to the findings of the testing. Moreover, the State often takes a urine sample of the driver to test for drugs in the defendant's system. However, the urine analysis on its own is not necessarily conclusive because, for example, marijuana stays in a person's system for approximately 30 days after use, and, therefore, will not conclusively establish that the driver was under the influence of drugs at the time of operation of the vehicle. On the other hand, the combination of a DRE evaluation and a positive urine test might be enough proof beyond a reasonable doubt to convict a person of driving under the influence of drugs.
An experienced DUI lawyer may be able to challenge the State's findings in your case. A Drug Recognition Expert (DRE) is basically just a law enforcement officer who has taken a class. A DRE is not a doctor, and his or her testimony and report is subject to attack by cross-examination in court.
Call for a Free Consultation Experienced Drug DUI Lawyer in Bergen 
Everyone makes mistakes. Do not let one mistake ruin your life. A conviction for a drug DUI in New Jersey can have serious implications, including jail time. A conviction can also damage your personal relationships, causing great embarrassment to your family and those you love. An experienced DUI lawyer can help you fight your DUI charges and avoid the most serious consequences. For additional information or assistance with your DUI case, contact our Hackensack offices at (201)-330-4979. You can also fill out our online contact form to schedule a free consultation about your case.