East Rutherford Disorderly Conduct Defense Attorneys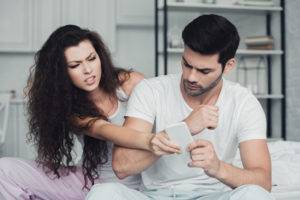 Disorderly conduct may initially appear to be a minor infraction, but New Jersey prosecutors take these charges very seriously and under State law, a conviction for disorderly conduct is punishable by up to 30 days of imprisonment. In addition, being found guilty of disorderly conduct will result in a criminal conviction that tarnishes your record and may serve as an impediment as you seek employment and pursue other opportunities in the future. In order to effectively address these charges and to position yourself to achieve the best possible result, it is essential to enlist an experienced criminal defense attorney.
The Tormey Law Firm boasts a team of highly skilled criminal defense and drunk driving (DWI) attorneys who represent clients charged with a vast array of offenses such as disorderly conduct, simple assault, shoplifting, and marijuana possession in Bergen County, New Jersey. With offices conveniently located in downtown Hackensack, across the street from the Hackensack Municipal Court and just steps from the Bergen County Courthouse, the lawyers at The Tormey Law Firm appear in courts across northern New Jersey on a daily basis, including those found in East Rutherford, Montvale, Cliffside Park, Elmwood Park, Paramus and Fort Lee.
As a nationally-recognized criminal trial attorney, Travis J. Tormey, the firm's founder, has been cited as a legal resource for disorderly conduct charges. In fact, his blog posting "Snooki Arrested for Being Snooki: What Defines Disorderly Conduct?" was quoted in an article by AOL News. For a free consultation with Mr. Tormey regarding your disorderly conduct case in New Jersey, contact his Hackensack office at (201)-330-4979.
Disorderly Conduct in New Jersey: N.J.S.A. 2C:33-2
A criminal charge for disorderly conduct in New Jersey is governed by N.J.S.A. 2C:33-2, which prohibits fighting or threatening another person, or creating a hazardous or physically dangerous condition. Even using offensive language can constitute a violation of this statute under the State's criminal code. Specifically, N.J.S.A. 2C:33-2 states that any of the following constitutes a disorderly conduct offense:
a. Improper behavior. A person is guilty of a petty disorderly persons offense, if with purpose to cause public inconvenience, annoyance or alarm, or recklessly creating a risk thereof he:
(1) Engages in fighting or threatening, or in violent or tumultuous behavior; or
(2) Creates a hazardous or physically dangerous condition by any act which serves no legitimate purpose of the actor.
b. Offensive language. A person is guilty of a petty disorderly persons offense if, in a public place, and with purpose to offend the sensibilities of a hearer or in reckless disregard of the probability of so doing, he addresses unreasonably loud and offensively coarse or abusive language, given the circumstances of the person present and the setting of the utterance, to any person present.
According to this law, the behavior or language giving rise to a disorderly conduct charge must occur in a public place. For the purposes of the statute, the term "public" encompasses any location to which large groups of people have access. For instance, a public place can include a road or highway, bus or train station, park, school, sports field or complex, apartment building, mall, bar, restaurant, concert venue or stadium. As long as the place is open to the public or there is a likelihood that people can gather there, disorderly conduct charges may arise.   
Penalties for Disorderly Conduct in New Jersey
As indicated above, disorderly conduct is considered a petty disorderly persons offense, which will be adjudicated at the local municipal court in the municipality in which the alleged offense occurred. In New Jersey, a conviction for a petty disorderly persons offense will typically result in a criminal charge on your record and may also entail consequences including a 30-day jail sentence and a fine of up to $500.00.
Unbeknownst to many, disorderly conduct charges can often be downgraded to non-criminal offenses, called municipal ordinance violations, which simply require the payment of a fine and do not result in a charge on your criminal record. With the assistance of a seasoned defense attorney who is well-versed in State law and courtroom procedure in New Jersey, you can significantly increase the likelihood of achieving this outcome.
How Long Does Disorderly Conduct Stay on Your Record in NJ?
If convicted of disorderly conduct, the offense will remain on your record indefinitely, unless and until it is expunged. Disorderly conduct technically qualifies as a criminal offense, similar to a misdemeanor, so it will show on a background check. If you wish to remove a disorderly conduct conviction from your record, you may be eligible for an expungement 5 years after completing your sentence. You can expunge up to 5 disorderly persons offenses in New Jersey. If you have a felony on your criminal history, that number is reduced to 3. On the other hand, if your disorderly conduct charge is downgraded to an ordinance, then you will be eligible for an expungement only 2 years from the date of sentence completion. Since most ordinances can be resolved by simply paying a fine, the two-year waiting period often begins on the date that the case is resolved in court.
Can a Disorderly Conduct Charge be Dismissed?
There are many avenues to pursue to get a disorderly conduct charge dismissed in New Jersey. For example, a carry order can often be used to get the charges put on hold for a period of 60 to 90 days while the defendant undergoes counseling or completes anger management. If your lawyer successfully petitions the court for a carry order, you can complete the requirements agreed upon and the charges will be dismissed. This way, you can avoid a criminal record altogether. In other cases, your right to freedom of speech may be at issue, meaning your attorney can argue that you were simply expressing an opinion which is protected by your First Amendment right to free speech.
In other situations, the allegations that you breached the peace by engaging in some form of tumultuous behavior cannot be substantiated due to lack of sufficient evidence or witness testimony. Disorderly conduct charges often involve fighting or physically dangerous actions of some kind, such as pushing someone else, cursing aggressively at someone, or walking into the middle of the street while intoxicated. Sporting events are prime scenarios for disorderly conduct violations of 2C:33-2, as tensions rising in the passions of the game may lead to these allegations. But any criminal charge requires the state to prove the elements of the offense beyond a reasonable doubt. If the prosecutor cannot prove disorderly conduct, your lawyer can pursue dismissal of the case against you.
As previously mentioned, another way to avoid a criminal conviction for disorderly conduct is to have the charge reduced to a local ordinance violation. Whether the municipal code violation is for littering or another offense, this can allow you to answer no when asked if you have any criminal convictions in your past. Seeking educational and employment opportunities can prove difficult when you have to disclose a past criminal conviction on your record. As such, a municipal ordinance can better position you for the future. Ultimately, knowing and understanding all of your options is critical to ensuring that you reach the top outcome in your case.
Call our Hackensack Disorderly Conduct Lawyers for Immediate Assistance
If you or a loved one has been charged with disorderly conduct in New Jersey, contact the attorneys at the Bergen County, NJ Tormey Law Firm for immediate assistance. Our lawyers can be contacted day or night at (201)-330-4979 to provide the answers to your questions. You can also use our online contact form or schedule an appointment at our office, centrally located in Hackensack, NJ.