Hackensack Marijuana Possession Attorneys
Aggressive Defense for Clients Facing Marijuana Charges in Hackensack & Bergen County, New Jersey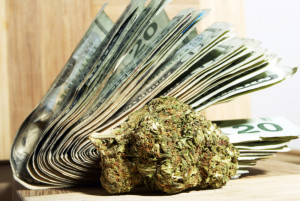 If you or a loved one has been charged with a possession of marijuana in Bergen County, New Jersey, it is imperative that you do not delay in contacting an experienced criminal defense lawyer for help. New Jersey prosecutors are unforgiving when prosecuting marijuana crimes, even when the amount of marijuana is under 50 grams. In fact, being caught with a single marijuana joint can have serious repercussions, including heavy fines, jail time, probation, and suspension of your driving privileges throughout the state.
The Tormey Law Firm is a group of talented criminal defense attorneys who have extensive experience representing clients charged with drug-related offenses, including marijuana distribution, prescription drug offenses, and possession of drug paraphernalia throughout Bergen County and New Jersey. With offices in Hackensack, our highly skilled lawyers regularly in courtrooms throughout Bergen County, including those in Alpine, Bergenfield, Paramus, Lodi, Mahwah, Garfield, and Fort Lee. If you have been arrested for marijuana possession, one of our Bergen County marijuana defense lawyers is always available to provide you with a free consultation at (201)-330-4979. You can also use our online form to schedule a free consultation or an appointment to meet with us at our Hackensack offices.
Possession of Marijuana Under 50 Grams: N.J.S.A. 2C:35-10(A)(4)
§ 2C:35-10. Possession, use or being under the influence, or failure to make lawful disposition
(4) Possession of 50 grams or less of marijuana, including any adulterants or dilutants, or five grams or less of hashish is a disorderly persons offense.
Penalties for Possession of Marijuana Less than 50 Grams in New Jersey
As set forth by the statute, simple possession of marijuana (under 50 grams) in New Jersey is considered a disorderly persons offense. These cases are handled in the local Municipal Court in the municipality in which the alleged crime was committed. Disorderly persons offenses can result in up to six months in the county jail, a $1,000 fine, and a permanent criminal charge on your record. This charge also requires a six-month suspension of your driving privileges in New Jersey, although a hardship application can be made to avoid the license suspension if good cause can be shown. Additionally, if you have never been convicted of a drug charge in New Jersey or any other state, you may be eligible for the state's conditional discharge program. By enrolling in this program, you have the opportunity to have the charges against you dismissed by complying with program requirements during a probationary period.
Additional Criminal Charges in Bergen County Marijuana Cases
There are several other marijuana crimes that you might be charged with depending on the circumstances of your arrest. The potential penalties depend on the type of charge and the amount of the drug involved. Possession of marijuana carries penalties ranging from a few days in jail to several years, depending on the amount of the drug you have in your possession at the time of the arrest. As mentioned, marijuana possession of up to 50 grams has the potential for a fine of $1,000, up to six months in jail, and license suspension for six months to up to two years. However, if you have more than 50 grams or you are charged with possession of marijuana with the intent to distribute, the penalties increase dramatically.
As with marijuana possession charges, the level or degree of criminal charge depends on the amount of marijuana involved. Distribution charges are felonies that can carry up to 20 years in prison and fines up to $300,000 for a first degree criminal conviction. Drug-related charges such as possession of drug paraphernalia, possession of CDS in a motor vehicle, and drugs near certain public property can also be issued in connection with marijuana offenses.
Some people choose to face criminal charges for marijuana on their own, which is ill-advised. If you are seeking the best possible outcome, you should avoid entrusting your future to an attorney who may not have the experience, resources, or time to vigorously defend you against marijuana charges. Our skilled defense attorneys understand the nuances of New Jersey law surrounding marijuana crimes. We use our extensive knowledge of evidentiary and constitutional issues to get marijuana charges dismissed on a regular basis.
Contact a Mahwah Marijuana Lawyer for Immediate Assistance in a Free Consultation
If you are charged with marijuana possession or a related offense in New Jersey, you need to be concerned and it is important to seek experienced legal counsel as quickly as possible. Marijuana laws are heavily enforced and prosecuted in New Jersey, as the state takes marijuana possession, distribution of marijuana, and other drug crimes very seriously. You can expect to be prosecuted to the fullest extent of the law, including facing tough penalties for a guilty verdict. Fines and jail time are potential penalties for possessing and selling marijuana in New Jersey. You must also be concerned with how a criminal record may impact your future employment opportunities and other aspects of your life.
Considering the seriousness of these accusations, it essential to have a knowledgeable Hackensack, NJ marijuana attorney on your side to help you fight the charges. For additional information about the penalties you face and assistance with your case, contact The Tormey Law Firm anytime at (201)-330-4979. One of our experienced marijuana defense lawyers will be happy to speak with you about your case and potential defense strategies free of charge.