Elmwood Park Prescription Drug Charges Defense Attorneys 
Possession of Prescription Drug Charges, Need a Lawyer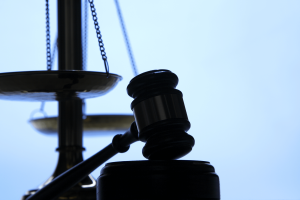 Prescription drug crime convictions in New Jersey can have serious consequences, including fines, jail time, probation, and suspension of your driving privileges. Even having a single pill that was not legally prescribed to you can lead to your arrest and felony charges against you. In recent years, NJ prosecutors and judges have cracked down on prescription drug offenses by seeking and imposing the harshest possible punishments allowable by law. This is seen by many observers as a direct response to a surge in prescription opioid overdoses and deaths throughout the state. What does this mean for you if you've been arrested for a prescription drug offense in New Jersey? First and foremost, you need to know what you're facing. Second, be sure to seek help from a highly informed and trained criminal defense attorney who can take steps to protect your rights. If you or a loved one has been charged with a drug-related offense in Bergen County, contact an experienced criminal defense lawyer for help now.
The Tormey Law Firm, with offices in Hackensack, New Jersey, is a criminal defense and drunk driving (DWI) defense practice with extensive experience representing clients charged with drug-related offenses, including possession of marijuana, possession of drug paraphernalia, and cocaine possession in Bergen County and throughout New Jersey. Mr.Tormey, the firm's founding partner, and his fellow attorneys appear in local courts across Bergen County on a daily basis, including those in Montvale, Bergenfield, and Saddle Brook. With offices conveniently located in Hackensack, they serve clients on the front lines of the New Jersey justice system every day and are dedicated to the rights of the accused. To speak with one of these attorneys immediately, contact their offices at (201)-330-4979. This consultation is provided free of charge and they are pleased to assist you with your case.
Prescription Drug Charges in New Jersey: Possession and Distribution
In New Jersey, it is illegal to carry prescription drugs and certain medications unless a valid prescription is held. Under N.J.S.A. 2C:35-10.5, possession and/or distribution of prescription drugs is prohibited unless carried out by a licensed physician, dentist, veterinarian, or pharmacist. Specifically, the statute considers it a disorderly persons offense to knowingly possess, either actually or constructively, any prescription drug in an amount of four or fewer dosage units, unless lawfully prescribed or administered by a practitioner authorized by law to prescribe medicine. Also, if a defendant is found to possess that same small amount and intends to distribute those prescription drugs, the offense is classified as a fourth degree crime in New Jersey, subjecting the offender to 18 months in NJ State Prison. Higher amounts of prescription drugs will result in more severe penalties. For example, third degree possession of prescription drugs can lead to a sentence of five years in state prison and a fine of up to $200,000.
The aforementioned charges apply to certain prescription medications, including:
In addition to possession and distribution charges, common prescription drug offenses in New Jersey include prescription fraud, prescription forgery, keeping prescription pills outside their original container, unlawful use of prescription drugs, and driving under the influence of prescription drugs.
Can You go to Jail for Prescription Drugs?
Yes, depending on what you have been charged with in terms of illegal behavior. The penalties for prescription drug offenses in New Jersey are typically determined by the degree of the offense. For prescription drug possession and distribution charges, the degree of the offense is determined by the number of units or pills involved. Basically, the more prescription pills you are accused of unlawfully possessing or distributing, the harsher the possible penalties.
Penalties for Prescription Drug Possession
The penalties for prescription drug possession vary, depending on the number of pills or dosage units of medication:
1-4 pills: up to 6 months in jail
5 or more pills: up to 18 months in prison
Although many individuals charged with low-level prescription drug offenses in NJ are able to avoid jail because the offense does not typically carry a presumption of incarceration, there are still consequences that could do serious damage to the defendant's life. Whether you are convicted of unlawfully possessing 25 prescription pills or just one prescription pill, you will end up with a drug crime conviction on your record. Moreover, it is likely that you will lose your driving privileges because anyone convicted of a drug crime in New Jersey is subject to suspension of their driver's license for at least six (6) months.
Sentencing for Distribution and Intent to Distribute Prescription Drugs
Prescription drug distribution charges are treated much more harshly than prescription drug possession charges. For one thing, distribution offenses for financial gain are always classified as indictable offenses that carry possible prison time. Additionally, prosecutors in prescription drug distribution cases are less likely to offer favorable plea deals because authorities often want to send a strong message to deter these types of crimes. Like possession offenses, the penalties for a prescription drug distribution offense are determined by the number of pills or dosage units of medication:
1-4 pills: up to 18 months in prison
5-99 pills: 3-5 years in prison
100 or more pills: 5-10 years in prison
There is one exception to the above list of penalties: if the defendant is convicted of knowingly distributing between one (1) and four (4) pills and they did not do so for any financial benefit, then it is considered a disorderly persons offense that carries a maximum penalty of six (6) months in the county jail. For all prescription drug distribution offenses made in the context of a sale for financial gain, however, the penalties include significant prison time, fines, and driver's license suspension.

Jail Time and Fines for Prescription Fraud
Prescription fraud is an indictable offense. Specifically, prescription fraud is a third degree felony. This means that a conviction, or guilty plea, on prescription fraud charges will carry severe penalties that include a possible sentence of 3-5 years in prison, as well as a fine of up to $50,000. The typical fine for a third degree felony conviction is $15,000, but prescription fraud is treated differently and carries a more substantial fine.
Am I Allowed to Keep My Prescription Pills Outside of the Original Pill Bottle?
No. Under N.J.S.A. § 2C:35-24, you cannot have a controlled dangerous substances (CDS) in anything other than the original container, unless you have no more than a ten-day supply and, upon request of a police officer, present the name and address of either the licensed practitioner who prescribed the substance or the pharmacist who provided it. A violation of this statute is a disorderly persons offense, which can result in a permanent criminal charge on your record, a fine of up to $1,000, and up to six months in the county jail.
Call the Tormey Law Firm in Hackensack, NJ Today for a Free Consultation
Prescription drug charges in New Jersey carry severe penalties and demand to be taken seriously by anyone who is facing prison time if convicted. An experienced criminal defense lawyer can help you determine your eligibility for alternative sentencing programs such as Pre-trial Intervention, Conditional Discharge, and Drug Court. A knowledgeable lawyer can also craft the most effective defense for you if the case goes to trial. If you are facing prescription drug charges in New Jersey, contact the Tormey Law Firm anytime at (201)-330-4979 for a free consultation. You can also use our online contact form to schedule an in-person meeting to discuss your charges.