Teaneck NJ Criminal Defense Attorneys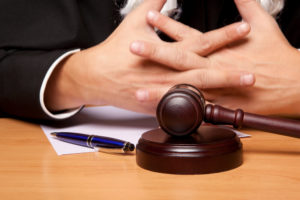 If you are facing criminal charges in Teaneck, New Jersey, you need an experienced and aggressive criminal defense attorney to help you navigate through this difficult time. Whether it be a single drug infraction or seven different tickets related to a single motor vehicle stop, the team at The Tormey Law Firm is here to help you. The skilled attorneys at the Tormey Law Firm know that nothing is more important than your liberty, and we will do everything within our power to preserve your rights, restore your reputation, and help you maintain a clean criminal record. Having achieved a multitude of successes in Bergen County and across New Jersey, assisting clients charged with offenses ranging from shoplifting, to criminal mischief, and simple assault, our lawyers have developed an extensive arsenal of defense strategies which we tailor to suit the specific circumstances of each case. If you have been charged with a criminal offense or motor vehicle violation such as DWI in a Teaneck or a nearby Bergen County town, contact us today to discuss your case and find the answers to your questions. Our attorneys are available at all times to provide free consultations at (201)-330-4979.
When You are Arrested in Teaneck, New Jersey
Teaneck, New Jersey is the second-most populous municipality in Bergen County, with a population of nearly 40,000 and a total area of over six square miles. Teaneck is a historically important township located on the border of New Jersey and New York. The Teaneck Police Department is comprised of more than 100 uniformed officers, who are tasked with investigating and arresting criminal offenders, in addition to issuing tickets for motor vehicle infractions. A person arrested in Teaneck will most likely be taken to the local police station for processing. What happens after that depends on the specific allegations and charges filed. Most criminal offenses and all traffic violations are handled in Teaneck Municipal Court. For example, if you are charged with a disorderly persons offense such as possession of less than 50 grams of marijuana or a petty disorderly persons offense like disorderly conduct, you will generally be released and given a court date at the local Municipal Court for your first appearance. This typically happens in a DUI case as well, but the officers must run through a variety of tests and procedural steps at the station first when someone is arrested for drunk or drugged driving.
More serious offenses are initially processed in Teaneck Municipal Court before being turned over to the Bergen County Prosecutor in Hackensack. And whether or not you are released after being arrested also depends on the specific crime and degree of crime charged. For instance, if you are charged with aggravated assault in the third degree, you must be held in Bergen County Jail until you are seen by a judge who decides whether or not to release you. This is also true for other felony charges such as terroristic threats or unlawful possession of a weapon. You need to have an advocate at this point in the case, so consider hiring a criminal defense lawyer for a loved one who is being held after an arrest in Teaneck. The consequences of not doing so can be grave and even result in you or a loved one being held in jail for the duration of the criminal proceedings.
Teaneck NJ Municipal Court Information
The Teaneck Municipal Court is located at 818 Teaneck Road. The court is just minutes from the George Washington Bridge and is easily accessible from Route 4, Route 80, and the New Jersey Turnpike. The court office is open Monday-Thursday 8:00am to 5:15pm, and the court office can be contacted directly at 201-837-4850.
For more information on the Teaneck Municipal Court, please visit their website.
Giuseppe C. Randazzo is the Chief Municipal Court Judge
Erika Jungblut is the other Judge
Deborah Veach, Esq. is the Prosecutor
Jill Graham is the Court Administrator
Directions to Teaneck Municipal Court:
Other Useful Information about Teaneck, NJ
The Teaneck Police Department is located at 900 Teaneck Road and can be contacted at 201-837-2600. For more information on the Teaneck Police Department, please visit their website.
Call the Tormey Law Firm for Immediate Assistance with Your Defense in Teaneck NJ
If you or someone you know is facing criminal charges in Teaneck, New Jersey, contact the attorneys at the Tormey Law Firm today for a free consultation. We are available 24 hours a day, so do not hesitate. Take advantage of this opportunity to speak to an experienced criminal defense attorney who has represented thousands of people just like you. Our local office number is (201)-330-4979 and the initial consultation is always free of charge.