Elmwood Park Stalking Defense Lawyers
Criminal Charges and Restraining Order Defense in Bergen County, NJ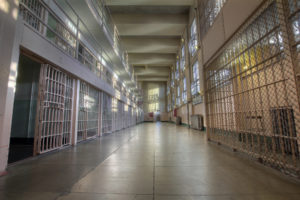 Stalking is a serious domestic violence felony charge in New Jersey which can be graded as a third or fourth degree crime depending on the circumstances. Either way, this is a serious offense which will result in a permanent felony conviction on your record, possible probation, and jail time depending on your criminal history. The definition of stalking is purposefully broad so as to include many different types of conduct that would reasonably cause another person to be in fear for their safety or the safety of someone else, or would otherwise be emotionally distressing. For this reason, many people find themselves charged with violations of N.J.S.A. 2C:12-10 and facing up to 18 months or even 5 years in prison. However, a criminal charge is not a conviction. Proving a stalking case beyond a reasonable doubt requires a course of conduct, meaning repeated acts that lead the alleged victim to feel threatened. A highly qualified criminal defense lawyer may be able to challenge the course of conduct component of your case or argue that the charges should be reduced, thus lessening your exposure to penalties.
Travis J. Tormey and the attorneys at The Tormey Law Firm are a team of highly experienced criminal defense and drunk driving (DWI) attorneys who represent clients charged with a vast array of offenses, including simple assault, resisting arrest, and disorderly conduct, in Bergen County and throughout New Jersey, including in Park Ridge, Bergenfield, and Rochelle Park. Having earned the client's satisfaction award on Avvo.com, Travis J. Tormey has been described as "trustworthy, patient, efficient and an overall excellent lawyer." The attorneys at The Tormey Law Firm pride themselves on delivering the best possible legal representation to their clients, many of whom face serious penalties including lengthy prison terms, significant fines, and long periods of license suspension. If you or a loved one has been charged with stalking or other domestic violence offenses in New Jersey, the attorneys at The Tormey Law Firm are well-equipped to assist you in successfully resolving these matters, from criminal proceedings to restraining order hearings. Contact our Hackensack offices today to discuss your case with one of our attorneys free of charge. We can be reached at (201)-330-4979 or via an online contact form.
Stalking Charges in New Jersey: N.J.S.A. 2C:12-10
Stalking in New Jersey is a criminal charge governed by N.J.S.A. 2C:12-10, which provides, in pertinent part:
§ 2C:12-10. Stalking
a. As used in this act:
(1) "Course of conduct" means repeatedly maintaining a visual or physical proximity to a person or repeatedly conveying, or causing to be conveyed, verbal or written threats or threats conveyed by any other means of communication or threats implied by conduct or a combination thereof directed at or toward a person.
(2) "Repeatedly" means on two or more occasions.
(3) "Immediate family" means a spouse, parent, child, sibling or any other person who regularly resides in the household or who within the prior six months regularly resided in the household.
b. A person is guilty of stalking, a crime of the fourth degree, if he purposefully or knowingly engages in a course of conduct directed at a specific person that would cause a reasonable person to fear bodily injury to himself or a member of his immediate family or to fear the death of himself or a member of his immediate family.
c. A person is guilty of a crime of the third degree if he commits the crime of stalking in violation of an existing court order prohibiting the behavior.
d. A person who commits a second or subsequent offense of stalking against the same victim is guilty of a crime of the third degree.
e. A person is guilty of a crime of the third degree if he commits the crime of stalking while serving a term of imprisonment or while on parole or probation as the result of a conviction for any indictable offense under the laws of this State, any other state or the United States.
f. This act shall not apply to conduct which occurs during organized group picketing.
Meaning and Requirements to Prove Stalking Allegations
Stalking offenses must meet the criteria as defined by law in order to stand up in court. First and foremost, the behavior must involve a course of conduct, which occurs on multiple occasions and involves keeping physical closeness to a person or maintaining a view of them through various means. This may be accomplished directly, such as by following a person walking on the street or tailing them in your car, or done indirectly by contacting them through another person close to them. With the introduction of social media and other electronic forms of communication, the ways to commit stalking have expanded. For this reason, you can stalk someone online through social platforms or via email, which is technically cyberstalking. It can also happen through phone calls, text messages, and other forms of contact.
The repeated behavior involved in a stalking case must also qualify as emotionally distressing or fear-inducing. In other words, there has to be a perceived threat or mental suffering that can reasonably ensue as a result of the conduct. Frequent examples include texting threatening message online or by phone, using an application to track another's movements or following them in person, sending gifts or messages once rebuffed, contacting friends or family to try to reach someone else, or causing damage to personal effects or other property. One or more of these actions must occur on multiple occasions, namely two or more, and be sufficient to warrant emotional distress, in order to find the defendant guilty of stalking.
Penalties for Stalking in New Jersey
Stalking in New Jersey can be a third degree offense or a fourth degree offense, depending on the circumstances of the alleged crime. Both third and fourth degree crimes are indictable criminal offenses which must be handled in the Superior Court in the county in which the alleged offense occurred. For example, if you or a loved one has been charged with stalking arising out of Fort Lee, NJ, the case will be handled at the Bergen County Superior Court, located in Hackensack, New Jersey. On a third degree stalking offense, you are facing a maximum of five (5) years in New Jersey State Prison. On a fourth degree stalking offense, you are facing a maximum of 18 months in state prison.
Call The Tormey Law Firm in Hackensack to Speak with an Attorney 
If you have been charged with stalking, the consequences of going it on your own can be devastating. You may be concerned for your freedom and your future, and rightfully so. Whether the stalking charges have been filed in Teaneck, Fort Lee, Paramus, East Rutherford, or another town in Bergen County, The Tormey Law Firm is fully prepared to defend you. Getting a better understanding of what it means to be the accused in a stalking case and what can be done for your defense is available to you anytime. For additional information regarding stalking or other domestic violence charges in New Jersey, contact our Hackensack offices anytime at (201)-330-4979 for a free consultation.