False Imprisonment Defense Attorneys in Bergen County NJ
With offices at 254 State Street in Hackensack, New Jersey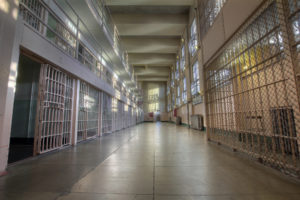 False imprisonment typically refers to any instance in which a person restrains someone else in a way that substantially interferes with the other person's liberty. These charges are extraordinarily serious, as they exist on a continuum of assault and threat offenses including criminal restraint and kidnapping. As such, under New Jersey law, false imprisonment is punishable by up to six (6) months in jail, in addition to hefty fines and a charge on your criminal record.
When you are faced with serious allegations such as those for violent crimes, having an aggressive defender in your corner can truly serve to turn the tide in your case. The attorneys at The Tormey Law Firm are passionate legal advocates for their clients, representing those charged with criminal offenses in Bergen County municipalities including Paramus, Hackensack, and Teaneck. With offices conveniently located in Hackensack, New Jersey, The Tormey Law Firm's criminal defense lawyers are readily accessible to their clients, ensuring that you feel confident and informed through every step of the legal process. If you or someone you love has been charged with false imprisonment in New Jersey, contact (201)-330-4979 for a free consultation with a member of The Tormey Law Firm's criminal defense team.
False Imprisonment Charges: N.J.S.A. 2C:13-3
The New Jersey statute governing false imprisonment charges is codified in N.J.S.A. 2C:13-3, which states the following with regard to these offenses:
A person commits a disorderly persons offense if he knowingly restrains another unlawfully so as to interfere substantially with his liberty.
Penalties for False Imprisonment in New Jersey
As mentioned in the statute above, false imprisonment is a classified as a disorderly persons offense in New Jersey. This category of offenses is punishable by up to six (6) months in county jail, as well as a fine of up to $1,000.00. Due to the status of disorderly persons offenses, which are considered criminal in nature, a conviction for these charges will become a feature of your permanent record. The severity of these penalties necessitates a comprehensive and vigorous defense for those accused. Fortunately, a knowledgeable defense attorney will be well-versed in State law and familiar with the affirmative defenses available when dealing with these allegations. For example, one affirmative defense related to a false imprisonment charge is that the person restrained was a child under the age of 18 and that the individual doing the restraining was a relative or legal guardian of the child.
Contact Our Hackensack False Imprisonment Defense Lawyers
The experienced criminal trial lawyers employed at The Tormey Law Firm are fully prepared to battle for your rights and reputation in courtrooms across Bergen County, NJ. For a free consultation with a member of our defense team, contact our Hackensack, New Jersey office at (201)-330-4979. With a thorough evaluation of the circumstances involved in your specific case, we can begin to devise the most effective strategy for beating your charges.