The Conditional Dismissal Program in New Jersey Municipal Courts
New Jersey Conditional Dismissal Program Attorneys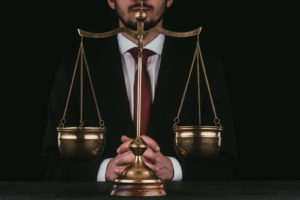 Facing a criminal charge in New Jersey can threaten your reputation, your livelihood, and many other components of your life. Fortunately, you do not need to travel these uncertain waters alone. An experienced criminal defense attorney can serve as your supporter, your defender, and your advocate as you confront what often seems an insurmountable challenge at the outset. The attorneys at The Tormey Law Firm are passionate about what they do and dedicated to turning over every rock and pursuing every possible avenue to achieve the best possible outcomes for their clients. Whether your case involves charges for aggravated assault, marijuana possession, disorderly conduct, or another offense, we will stop at nothing to obtain a successful resolution.
If you or a loved one is facing criminal charges in New Jersey, our lawyers will employ their extensive knowledge of the law, solid connections, deft negotiation skills, and zealous advocacy to help you overcome the allegations against you. Contact our Hackensack offices anytime at (201)-330-4979 to receive a free consultation.
New Jersey's Conditional Dismissal Program in Municipal Courts
New Jersey recently enacted a new law which provides for a conditional dismissal program in Municipal Court. This program is also known as "PTI in Municipal Court" because it is similar to the diversionary program known as Pre-Trial Intervention (PTI) which has been available in Superior Court for felony offenses for many years. If you are charged with a disorderly persons offense or petty disorderly persons offense in Municipal Court, you may be eligible for the program. First, you must have no prior criminal record. Second, you must not have used a diversionary program in New Jersey before such as PTI, conditional discharge, or conditional dismissal. Finally, the charges which you are facing must be eligilble for the program. For example, a DWI or a domestic violence charge means that you are not eligible for the conditional dismissal program. Finally, you arrest must have occurred after January 4, 2014 when the program became available in New Jersey. For additional information, please see the NJ Judiciary website which has a link to the actual legislation.
If you meet the above requirements, you are most likely eligible for the conditional dismissal program in Municipal Court. However, in order to enter the program, you must plead guilty to the underlying offense. Then, the Court will suspend your charges for the period of probation – one (1) year. As long as you comply with the conditions of the program and remain arrest free, the charges will be dismissed at the end of your probationary period. You will have no criminal record. The arrest record may be expunged six (6) months after you successfully complete the conditional dismissal program.
Am I eligible for the Conditional Dismissal Program in New Jersey?
If you meet the following criteria you are likely eligible for the conditional dismissal program in New Jersey:
For additional information, please contact the law offices of The Tormey Law Firm in Hackensack, New Jersey at (201)-330-4979.