Bergen County Post-Conviction Relief Motion Attorneys 
Post-Conviction Relief Motion Lawyers in Bergen County, New Jersey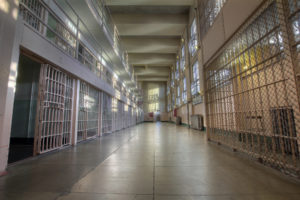 Facing a criminal charge in New Jersey can threaten your reputation, your livelihood, and many other components of your life. Fortunately, you do not need to travel these uncertain waters alone. An experienced criminal defense attorney can serve as your supporter, your defender, and your advocate as you confront what often seems an insurmountable challenge at the outset. The attorneys at The Tormey Law Firm are passionate about what they do and dedicated to turning over every rock and pursuing every possible avenue to achieve the best possible outcomes for their clients. Whether your case involves charges for prescription fraud, credit card fraud, robbery, or another offense, we will stop at nothing to obtain a successful resolution.
If you or a loved one is facing criminal charges in New Jersey, our lawyers will employ their extensive knowledge of the law, solid connections, deft negotiation skills, and zealous advocacy to help you overcome the allegations against you. Contact our Hackensack offices anytime at (201)-330-4979 to receive a free consultation.
New Jersey Post-Conviction Relief Motions: Rule 3:22
A post-conviction relief motion does not substitute for a criminal appeal. However, it is a collateral attack that may be used in certain cases if the grounds can be established. The possible grounds for a post-conviction relief motion are set forth in Rule 3:22-2, which provides, in pertinent part:
(a) Substantial denial in the conviction proceedings of defendant's rights under the Constitution of the United States or the Constitution or laws of the State of New Jersey;
(b) Lack of jurisdiction of the court to impose the judgment rendered upon defendant's conviction;
(c) Imposition of sentence in excess of or otherwise not in accordance with the sentence authorized by law if raised together with other grounds cognizable under paragraph (a), (b), or (d) of this rule. Otherwise a claim alleging the imposition of sentence in excess of or otherwise not in accordance with the sentence authorized by law shall be filed pursuant to R. 3:21-10(b)(5).
(d) Any ground heretofore available as a basis for collateral attack upon a conviction by habeas corpus or any other common-law or statutory remedy.
Successful Post-Conviction Relief Motion in Ocean County, New Jersey
Recently, Mr. Tormey represented a client in the Ocean County Superior Court in Toms River, New Jersey on a post-conviction relief application. In the late 1990's, the defendant had pleaded guilty to endangering the welfare of a child in the third degree. This had been based on an allegation that he inappropriately touched the 12-year-old daughter of his boss. The defendant was innocenct but pleaded guilty because he was facing ten (10) years in state prison; instead, he was able to receive probation.
A decade later, the alleged victim came forward and established that nothing had happened back in the 1990's. She was willing to testify in court and signed a statement to that effect. Based on this new evidence, Mr. Tormey filed a post-conviction relief application to have the defendant's guilty plea overturned. The original motion was denied by the Ocean County Superior Court. Mr. Tormey appealed that denial to the Appellate Division, which reversed the lower court and directed that the case be set down for a testimonial hearing in Toms River. The hearing was held and the alleged victim flew up from North Carolina to set the record straight. She testified in no uncertain terms that nothing of any inappropriate nature ever happened between the defendant and herself. Based on this testimony, the guilty plea was vacated and the case was re-opened. After reviewing the case, the Ocean County Prosecutor's Office realized that they had no evidence and that the testimony of the alleged victim clearly showed that no crime was ever committed. As such, the charges against the defendant were dismissed. He now has no record from this crime and is no longer forced to register under Megan's Law. To read more of our many victories in court, access our success stories page.
For additional information or immediate assistance, contact our Hackensack offices anytime at (201)-330-4979.