Bergen County Criminal Restraint Defense Attorneys
With Offices in Hackensack, New Jersey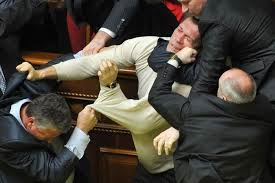 Criminal restraint typically occurs when an individual restrains another person in such a way as to expose the victim to risk of serious bodily injury, which is defined as creating a risk of death or causing permanent disfigurement. Less commonly, criminal restraint occurs when a person restrains someone else by holding that person in a condition of involuntary servitude. Regardless of the specific action that leads to a charge for criminal restraint, a conviction can spell serious consequences, including a three (3) to five (5) year term of imprisonment. To read the statute that addresses these offenses in the New Jersey Criminal Code in its entirety, see below.
Travis J. Tormey is a criminal defense attorney with extensive experience representing clients charged with violent crimes, including criminal restraint, kidnapping, and false imprisonment, in Bergen County towns such as Lodi, Lyndhurst, and Teaneck. Combining his years of accumulated knowledge with the other talented attorneys at The Tormey Law Firm, including the current NJ prosecutor on our staff, provides us with a significant edge in the courtroom. If you are facing criminal restraint charges, contact the Tormey Law Firm today at (201)-330-4979 for a free consultation or to schedule an appointment at our Hackensack office, conveniently located in the heart of Bergen County.
Criminal Restraint Charges in New Jersey: N.J.S.A. 2C:13-2
Criminal restraint in New Jersey is governed by N.J.S.A. 2C:13-2, which provides, in pertinent part:
A person commits a crime of the third degree if he knowingly:
a. Restrains another unlawfully in circumstances exposing the other to risk of serious bodily injury; or
b. Holds another in a condition of involuntary servitude.
Criminal Restraint: A Third Degree Crime
The charges of criminal restraint, false imprisonment, and kidnapping are closely related to one another. While false imprisonment refers simply to the unlawful restraining of another person, criminal restraint also involves creating the risk of serious bodily injury.
Among the aforementioned offenses, kidnapping is considered the most egregious; however, a conviction for criminal restraint can also result in harsh punishments. According to the above statute, criminal restraint is a third degree crime. As such, a person found guilty of criminal restraint in New Jersey faces a sentence to serve between three (3) and five (5) years in New Jersey State Prison.
Call the Hackensack Tormey Law Firm for a Free Consultation
Our criminal defense attorneys have defended countless clients against criminal restraint charges. This breadth of experience has provided us with the insight necessary to assist you in successfully defending yourself against these allegations. If you or someone you love has been charged with criminal restraint in New Jersey, do not hesitate to call our Bergen County offices today at (201)-330-4979. We are always available to provide a free evaluation of your case and to answer your pressing questions.