Wallington, NJ Man Sentenced for Viewing Child Pornography
Wallington Suspect Gets Prison for Watching Online Sex Shows of Children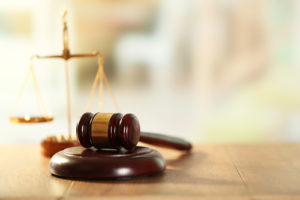 A Wallington, New Jersey man will be spending years behind bars in federal prison for watching live webcam shows of children being sexually abused. The defendant in the sexual offense case was Stephen Hallet, a 67-year-old resident of Wallington in Bergen County, NJ. Hallet was charged a federal crime for receipt of child pornography after authorities arrested him for buying online streams of underage children engaged in sexual conduct. According to federal prosecutors, Hallet went on the internet between 2013 and 2015 and purchased access to illegal webcam shows provided by people located in the Philippines.
Agents with multiple law enforcement agencies – the Newark division of Homeland Security Investigations (HIS) and U.S. Immigration and the Customs Enforcement (ICE) – worked together on the sex crime investigation. Investigators ultimately determined that there was enough evidence for federal prosecutors to file felony sex crime charges against Hallet.
Plea Agreement in NJ Child Pornography Case: Wallington Man Sentenced to Prison
While Hallet's case worked its way through the legal system and was dealt with in the U.S. District Court in Newark, New Jersey, he was able to remain free on a $125,000 unsecured bond. Hallet eventually reached a plea agreement with the U.S. Attorney's Office: he pleaded guilty to the sex crime charges, with prosecutors agreeing to recommend a lighter sentence than he might have received if convicted at trial. Hallet later appeared in the district court and admitted to buying and viewing the child sex abuse videos.
Now Hallet is headed to a federal penitentiary after being formally sentenced in the sexual offense case. Although he faced up to 20 years in prison, Hallet was sentenced to a term of incarceration of 63 months. U.S. District Court Judge Kevin McNulty approved the plea deal in the case and issued the sentence. Hallet has also been ordered to register as a convicted sex offender when he completes his prison sentence.
Schedule a Free Consultation with Wallington Criminal Defense Attorney Today
Have you been charged with endangering the welfare of a child, sexual assault, criminal sexual contact or any other sex crime in Wallington, New Jersey? Then you need to contact New Jersey criminal defense lawyer Travis Tormey today.
Related Blogs: