Ex-Teacher at Mahwah High School Charged with Sexual Assault
Former Art Teacher at High School in Mahwah Arrested & Charged with Sexually Assaulting Student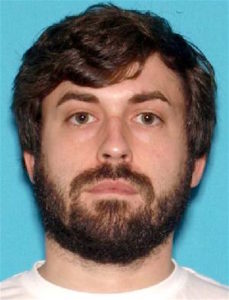 A former teacher at Mahwah High School in Bergen County, NJ was arrested and charged with sexual assault for allegedly having sex with one of his students. The sex crime suspect is Joshua Green, a 33-year-old man who lives in Clifton, New Jersey. According to authorities, Green sexually assaulted an underage student while he worked as an art teacher at Mahwah High School in 2015. Multiple NJ law enforcement agencies, including the Passaic County Prosecutor's Office, the Bergen County Prosecutor's Office, and the Clifton Police Department, started an investigation into Green after getting information that he had sex with the victim in May 2015.
Investigators spoke with the victim, who is now 17 years old, and then got an arrest warrant for Green. The victim reportedly said that Green gave her alcohol when she visited his Clifton residence in June 2015. Green also allegedly kissed the victim and had sex with her. As a result of the allegations, Green was placed under arrest and criminally charged with multiple sex offenses.
Prison Time for Sexual Assault Convictions in Bergen County, NJ
Green faces multiple counts of sexual assault and endangering the welfare of a child. He has also been charged with official misconduct because, at the time of the alleged sexual assaults, he was employed as a public school teacher. If Green is ultimately convicted of sexual assault, which is classified as a second degree felony in New Jersey, he could potentially be sentenced to 5-10 years in NJ State Prison and he could be required to register a convicted sex offender under Megan's Law. If convicted on all of the charges against him, Green could be sentenced to up to 25 years behind bars.
The Passaic County Prosecutor's Office Special Victim's Unit is still investigating the case, which means that more charges could be forthcoming. Any other victims of Green have been asked to come forward and speak with law enforcement officials.
While employed by Mahwah High School, Green taught art classes. He left the school in June 2016 and moved on to Plainfield Academy for the Arts and Advanced Studies, where he has been teaching graphic design. However, he is now on administrative leave from that teaching position due to the very serious criminal charges he currently faces.
Schedule a Free Consultation with an Experienced Sex Crime Attorney in Bergen County Today
Were you or a loved one arrested and charged with sexual assault in Mahwah, Hackensack, Paramus, or anywhere else in Bergen County, NJ? Then you need to speak with a qualified criminal defense lawyer at the Tormey Law Firm immediately. A member of our legal team can examine the details of your case and help you fight the charges. Contact us now to start your defense.
Related Blogs: