Bergen County School Bus Driver Allegedly Requested Nude Pics from Kids
Hasbrouck Heights Child Pornography Charges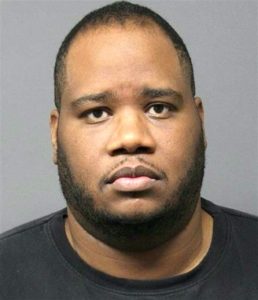 A school bus driver in Bergen County, NJ has been charged with sex crimes after he allegedly attempted to get naked photographs from underage children. The suspect in the sex crime case is Brandon Mays-Stubbs, a 35-year-old man from Hasbrouck Heights in Bergen County, New Jersey. According to Bergen County authorities, Mays-Stubbs sent text messages to two minors who regularly rode on the bus he drove. In those texts, Mays-Stubbs allegedly asked the children to show him naked pictures of themselves. The minors later informed adults of the alleged incident, and the adults then contacted school officials and Hasbrouck Heights law enforcement.
Detectives with the Hasbrouck Heights Police Department, the Bergen County Prosecutor's Office, and the Bergen County Sheriff's Office investigated Mays-Stubbs and spoke to the alleged victims. According to officials, the victims said that Mays-Stubbs propositioned them for nude photographs. Just one day after the investigation was launched by Bergen County law enforcement, prosecutors made the decision to have Mays-Stubbs arrested and charged with felony sex crimes. Acting Bergen County Prosecutor Dennis Calo issued a statement about the case and said that Mays-Stubbs drove the bus for a school in the Bergen County school system. However, Calo did not state the name of the company that provides the bus service, nor did he name the Bergen County school that the students attend.
Child Pornography Charges & Penalties in Bergen County, NJ
Mays-Stubbs faces felony sex offense charges in connection with the nude photograph requests: a single count of attempted production of child pornography and another count of endangering the welfare of a child. Both crimes are considered second degree felonies, which means that a conviction for either charge could lead to Mays-Stubbs being ordered to serve 5-10 years behind bars in New Jersey state prison. Additionally, if convicted, Mays-Stubbs may be required to register as a sex offender under Megan's Law.
Beyond the immediate consequences of being convicted of a sex crime in Bergen County, New Jersey, Mays-Stubbs would probably lose his job as a Bergen County school bus driver. That's because a person convicted of a felony-level sex crime in NJ may be prohibited from public employment in the state. Moreover, an individual convicted of a felony sex offense in NJ may also be prohibited from any contact with underage kids.
Free Consultation with a Child Pornography Attorney in Hasbrouck Heights, New Jersey
If you are charged with a sex crime in Hasbrouck Heights, Hackensack, Paramus, or somewhere else in Bergen County, NJ, you need a competent New Jersey criminal defense lawyer handling your case. Contact Travis Tormey today to go over your case and begin your defense.
Related Blogs: